Archive: November, 2012
Sam Carchidi, Inquirer Staff Writer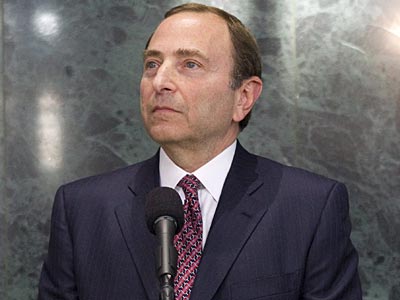 The NHL season seems on the verge of being canceled after talks with federal mediators broke off on Thursday without any progress.
The mediators were dismissed for the time being, meaning they had two whole days to intervene.
Two.
Sam Carchidi, Inquirer Staff Writer
A Flyers season-ticket holder wants fans to boycott the home opener if the NHL ever returns from its labor war.
"Whether it's this year or next year, the first game back should be in an empty Wells Fargo Center," said Bill O'Toole.
He said it would serve as "a protest to what the league and the players have put us through. It would be a national story and a fitting 'final word' put on the debacle by the fans, the ones who write the checks for the billions of dollars these two sides can't seem to divide."
Sam Carchidi, Inquirer Staff Writer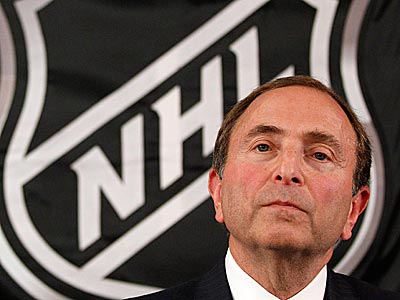 With negotiations at a standstill, the NHL and the players' union are turning to federal mediators to help end their labor dispute.
The mediation is non-binding.
"Both sides are prepared to try a new approach," said Bill Daly, the NHL's deputy commissioner. "Nothing ventured, nothing gained."
Sam Carchidi, Inquirer Staff Writer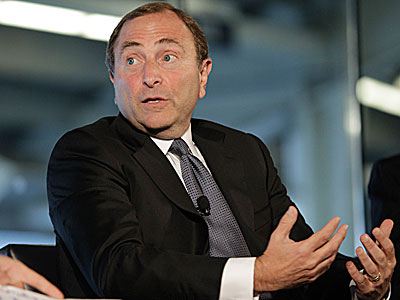 ATLANTIC CITY - There were nasty chants directed at Gary Bettman, the NHL commissioner.
There was little defense, more than a dozen breakaways, and some sensational goaltending by the New York Rangers' Henrik Lundqvist.
The NHL returned, at least for a night, as Team New York defeated Team Philly/New Jersey, 10-6, in a benefit game before a sellout crowd of 10,792 hockey-starved fans at Boardwalk Hall on Saturday night.
Sam Carchidi, Inquirer Staff Writer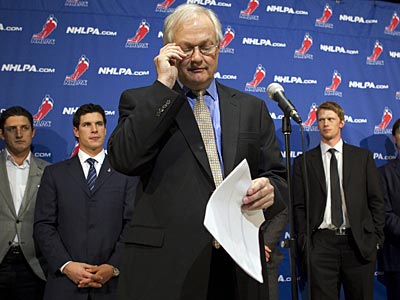 Are there cracks in support of Donald Fehr, head of the NHL Players' Association?
Most players say no.
Still, it's interesting that a couple players have gone public with complaints.
Sam Carchidi, Inquirer Staff Writer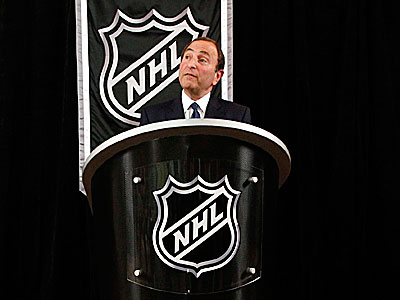 There were early indications of positive deveopments as the NHL and NHLPA met in New York on Wednesday morning, but after an afternoon meeting, it was clear the sides aren't close to a labor agreement.
The NHL rejected the players' union proposal, and there were no new talks scheduled.
"I'm disappointed," Donald Fehr, executive director of the NHLPA, said of the league's reaction.
Sam Carchidi, Inquirer Staff Writer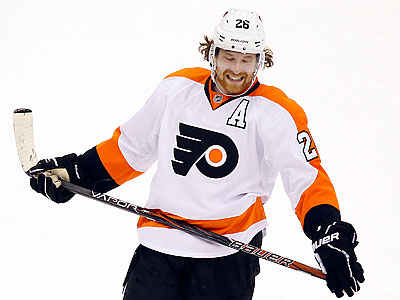 Flyers star Claude Giroux suffered a neck injury while playing in Germany, but multiple reports said it is minor and that the center is fine.
The same can't be said for the NHL.
The league-imposed lockout is in its 63rd day, and no end is in sight.
Sam Carchidi, Inquirer Staff Writer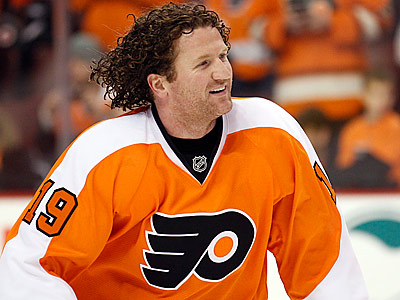 Hockey is back.
Now before you think we're talking about the start of the NHL season, stop dreaming.
Today is the 62d day of the lockout and there is no end in sight.