Archive: April, 2012
Sam Carchidi, Inquirer Staff Writer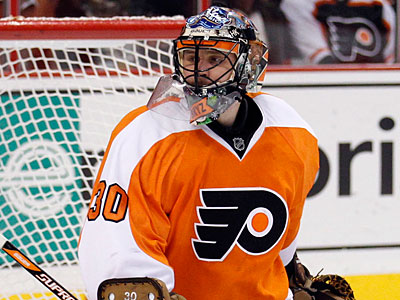 Ilya Bryzgalov, the NHL's player of the month, will return to the lineup and face the New York Rangers Tuesday night at the Wells Fargo Center.
The 31-year-old goalie missed the last three games with a chip fracture in his right foot.
Coach Peter Laviolette said Bryzgalov is healthy and he wants him to regain his sharpness for the playoffs.
Sam Carchidi, Inquirer Staff Writer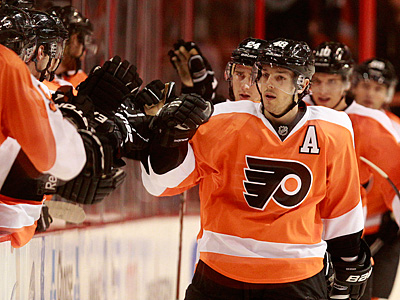 It turns out center Danny Briere and defenseman Nick Grossmann were injured more seriously than the Flyers first believed.
Both will miss games this week but are expected to be ready for the playoffs.
Both were injured in collisions with Pittsburgh's Joe Vitale in the Flyers' 6-4 win on Sunday.
Sam Carchidi, Inquirer Staff Writer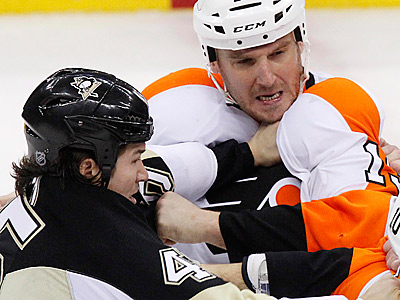 PITTSBURGH — If you watched the Flyers rally past the hated Pittsburgh Penguins on Sunday, 6-4, you are undoubtedly ready for the Eastern Conference quarterfinals to begin.
Ready for scrums, goals and insults.
Ready for Claude Giroux to try to outshine Sidney Crosby. Ready for rookie Sean Couturier to attempt to frustrate Evgeni Malkin. Ready to see if Ilya Bryzgalov can carry his recent hot play into the post-season.