Archive: March, 2012
Sam Carchidi, Inquirer Staff Writer
WASHINGTON _ It's no coincidence that goalie Ilya Bryzgalov has steadied himself since the Flyers acquired massive defensemen Pavel Kubina and Nick Grossman.
Bryzgalov was brilliant on Sunday, stopping 34 shots and recording his third shutout of the season as the Flyers defeated Washington, 1-0, at the Verizon Center.
But credit is also due to the Flyers' defense, which was shorthanded because of injuries to Kimmo Timonen and Andrej Meszaros.
Sam Carchidi, Inquirer Staff Writer
WASHINGTON _ Defensemen Erik Gustafsson and Andreas Lilja will be paired together Sunday night when the Flyers play in Washington.
Gustafsson was recalled from Adirondack earlier Sunday. Lilja hasn't played since Feb. 16.
Kimmo Timonen, who had played in 248 straight games, and Andrej Meszaros were sidelined with lower-body injuries, according to GM Paul Holmgren. They are out indefinitely, he said.
Sam Carchidi, Inquirer Staff Writer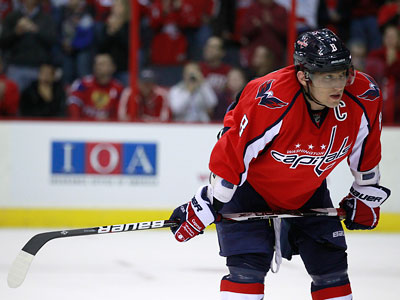 When the Flyers play in Washington on Sunday night, they will try to take advantage of the Capitals' shaky special teams.
The Caps' special teams have been outscored, 21-7, in their last 21 games dating to Jan. 11.
Oh, and the Caps have allowed four shorthanded goals in the last 10 games, during which they have clicked on just 2 of 34 power-play attempts (5.9 percent).
Sam Carchidi, Inquirer Staff Writer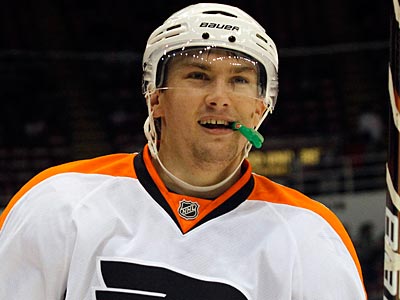 Left winger James van Riemsdyk will undergo surgery Tuesday on his left foot and miss four to six weeks, the Flyers announced.
The Flyers are hoping he will be ready to return for the playoffs.
Van Riemsdyk broke a bone while blocking a first-period shot fired by Islanders defenseman Milan Jurcina in the Flyers' 6-3 win on Thursday.
Video: The struggling Flyers moved into fifth in the NHL Eastern Conference after a well-deserved 6-3 win over the New York Islanders. Sam Carchidi of the Inquirer reports from the Wells Fargo Center.
Sam Carchidi, Inquirer Staff Writer
Lots of funny sound bites came out of the Flyers' locker room Thursday night after their 6-3 win over the visiting New York Islanders.
The best came from ageless right winger Jaromir Jagr, who had a goal and an assist and moved into sole possession of eighth place on the NHL's all-time points list.
Aware that goalie Ilya Bryzgalov has had a difficult time early in games, Jagr had a playful suggestion on how coach Peter Laviolette can use Bryz and backup Sergei Bobrovsky.