Archive: May, 2012
Sam Carchidi, Inquirer Staff Writer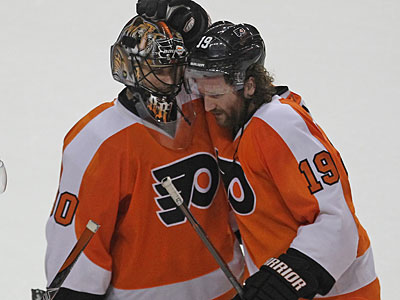 The Flyers need their top line to get untracked if they are going to win their second-round series against the dangerous New Jersey Devils.
On Tuesday, as the Devils tied the series at one win apiece with a 4-1 victory, the unit of Claude Giroux, Scott Hartnell and Jaromir Jagr was stifled by a line centered by New Jersey rookie Adam Henrique.
"I don't think it was as much as what they did as what we DIDN'T do," Hartnell said after Wednesday's practice in Voorhees.
Sam Carchidi, Inquirer Staff Writer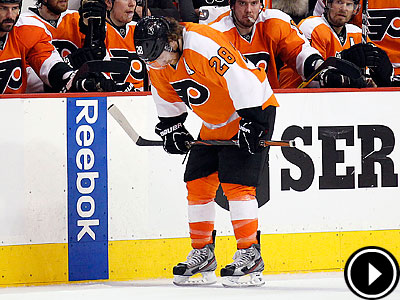 The Flyers fell to the New Jersey Devils, 4-1, in Game 2 of their Stanley Cup Playoffs Eastern Conference semifinal series at the Wells Fargo Center. The series is now even at one game apiece. Flyers players address the media, and The Inquirer's Sam Carchidi offers his take on what he saw Tuesday night.
Sam Carchidi, Inquirer Staff Writer
The Flyers seemed unfazed by the news that New Jersey winger Ilya Kovalchuk would miss Tuesday's game, saying it would not affect the way they play in Game 2 at the Wells Fargo Center.
Kovalchuk, who scored 37 regular-season goals, is out with what has been reported as a back or groin injury.
"For us, the focus is on what we do, not them," winger Wayne Simmonds said. "He's obvioulsy a good player, but this is the playoffs and whoever they put into the lineup is going to play their hardest. We just have to play our game."