Archive: February, 2012
Sam Carchidi, Inquirer Staff Writer
Chris Pronger is on the verge of reaching out to former Flyer Keith Primeau to help him get through the most difficult period of his career _ and perhaps his life.
Pronger, the Flyers star defenseman whose Hall-of-Fame career may be over, has been sidelined by a concussion and has not played since November.
Keith Primeau's career was shortened because of a concussion.
Sam Carchidi, Inquirer Staff Writer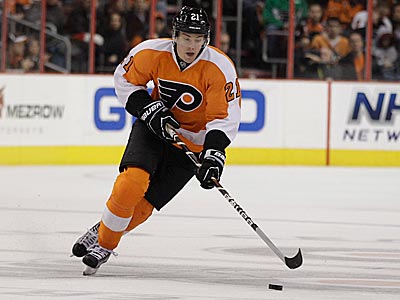 Flyers left winger James van Riemsdyk will return to the lineup Saturday afternoon against the visiting Pittsburgh Penguins.
It will be JVR's first game since Jan. 12. He missed 15 games - the Flyers were just 6-6-3 in that span - because of a concussion.
Scouts from numerous teams are at the Wells Fargo Center for today's 1 p.m. matinee.
Give the Flyers credit. They aren't giving up on the season, regardless how inconsistent the goaltending is.
It's now official.
The Flyers have acquired Tampa Bay defenseman Pavel Kubina, for left wing Jon Kalinski, a conditional second-round pick previously acquired from the Florida Panthers and a fourth-round pick in the 2013 NHL Entry Draft according to general manager Paul Holmgren.
Video: Members of the slumping Philadelphia Flyers discuss their defense and goaltending woes after a 6-4 loss to the Pittsburgh Penguins on Saturday. The Inquirer's Marc Narducci reports.
Sam Carchidi, Inquirer Staff Writer
Video: Former Flyer Reggie Leach talks about Sunday's Flyers Wives Carnival.
Sam Carchidi, Inquirer Staff Writer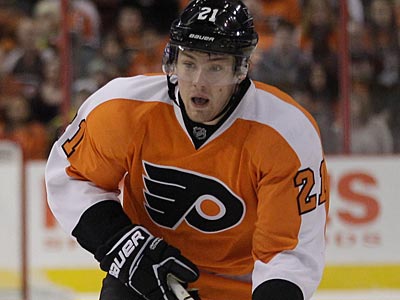 With crease-clearing Nicklas Grossman acquired from Dallas on Thursday, the Flyers' defense got some much needed physicality, and opened the possibility they could trade puck-moving defenseman Matt Carle, a potential free agent after the season.
Will the Flyers move Carle? Will they make a play for Columbus' Rick Nash?
Doubtful on both counts.
Sam Carchidi, Inquirer Staff Writer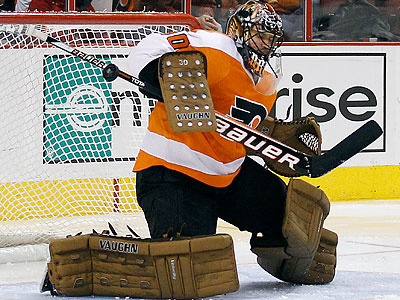 The Flyers, who have lost five of their last six games, will try to get back on track Thursday night against offensive-challenged Buffalo at the Wells Fargo Center.
The Sabres are averaging just 2.36 goals per game. Only four teams have averaged fewer goals.
The Flyers have more losses than wins at home, where they have a head-scratching 13-9-5 record.
Sam Carchidi, Inquirer Staff Writer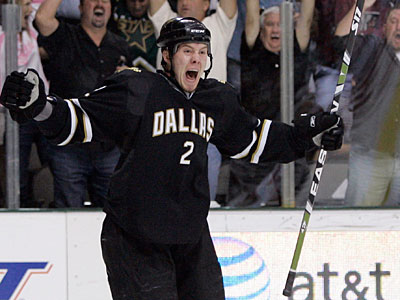 For the Flyers, clearing the crease and slot areas have been major problems in the last month, so on Thursday they made a deal they hope will help solve those woes.
They acquired Dallas defenseman Nicklas Grossman, a rugged 6-foot-4, 230-pounder, for second- and third-round draft picks. The 2012 second-round pick was acquired from Los Angeles in the Mike Richards trade, while the 2013 third-rounder came from Minnesota for Darroll Powe.
"He's really going to give us a boost in our own zone," said general manager Paul Holmgren, adding that Grossman figures to be used on a regular shift and on the penalty kill.