Archive: September, 2012
Sam Carchidi, Inquirer Staff Writer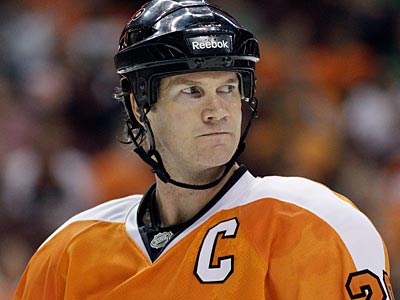 It still seems like a longshot that Flyers defenseman Chris Pronger will ever play again, but at least there is a flicker of optimism.
Pronger, who missed most of last season with post-concussion syndrome, visited a doctor in Pittsburgh a few days ago and showed some improvement, general manager Paul Holmgren said on Thursday.
"He's doing better, but not to the point where he can think about playing" right now, Holmgren said.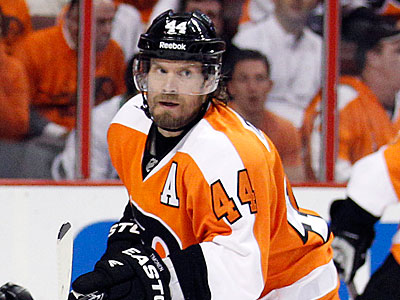 One has to admire Flyers defenseman Kimmo Timonen. He is in the final season of a six-year $38 million deal, the odometer on his hockey career is ticking away and yet during these early stages of the lockout, he continues to be a team player.
After nine players worked out on Wednesday at the Skate Zone, including eight affiliated with either the Flyers or Phantoms, Timonen talked about the lockout, which reached its fourth day.
"It's not just for us but for the future," Timonen said. "Seven years ago we missed a year and we pretty much lost that time."
Sam Carchidi, Inquirer Staff Writer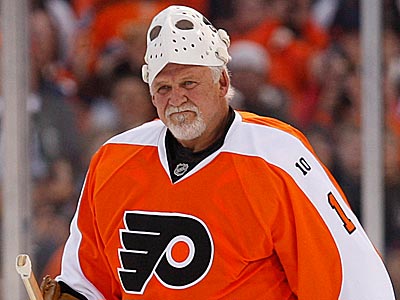 Maybe if the NHL owners and the Players Association could listen to some of the former players, the lockout would be quickly resolved.
Former Flyers Bernie Parent and Orest Kindrachuk made some comments that hit home Monday as they participated in a Scott Hartnell-led charity golf tournament in Cherry Hill.
"I think it's sad. I don't know if you read the quote from Brooks Laich" - the Washington forward who said grownups are ruining a kid's game - "but I think that's it," said Kindrachuk, who, like Parent, played on the Flyers' Stanley Cup championship teams in 1974 and 1975. "It's too bad the dollar sign has to dictate everything."
Sam Carchidi, Inquirer Staff Writer
Responding to an unscientific poll I created on Twitter, an overwhelming majority of fans think the owners deserve most of the blame for the NHL's third lockout since Gary Bettman became commissioner in 1993.
Several fans called the owners "hypocrites" for saying the players need to take substantial pay cuts - after offering mega-million deals to the same players.
Tweeted McCaffreyDave: why are owners handing out contracts they are fighting to get rid of? #confused
Sam Carchidi, Inquirer Staff Writer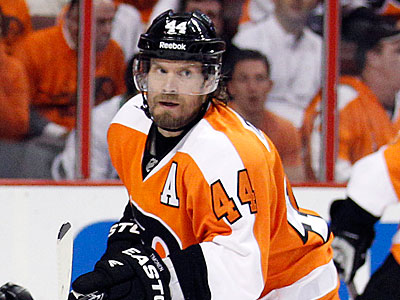 After the NHL lost the 2004-05 season to a labor dispute, the players crawled back and were big-time losers in the negotiations.
Salaries were drastically cut and a cap was installed.
This time, the players are more unified and determined to stand up to the owners, veteran Flyers defenseman Kimmo Timonen said.
Sam Carchidi, Inquirer Staff Writer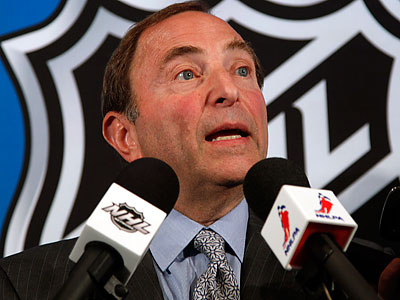 NEW YORK _ Gary Bettman, the NHL commissioner, painted a bleak picture following a meeting between representatives of the owners and players Wednesday as the two sides inched closer to a lockout.
After a nearly three-hour meeting at the NHL's headquarters in New York City, Bettman said the NHLPA's proposal was "not much different" than their last one and labeled it "unacceptable." He said the owners made a counter offer "in hopes of moving these negotiations along."
"I don't know yet if this is going to lead to anything," said Donald Fehr, head of the players' union.
Sam Carchidi, Inquirer Staff Writer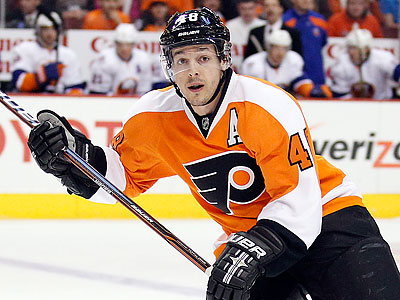 Representatives for NHL players and owners have not had formal negotiations since Aug. 31, leaving a sense of doom around the league that a lockout is inevitable.
Owners say they will lock out the players if a new collective-bargaining agreement isn't in place by late Saturday night.
"There's not much to be optimistic about; they're not even talking," Flyers center Danny Briere said after working out at the Skate Zone in Voorhees on Tuesday morning and then taking part in the team's charity golf tournament in Pine Hill. "It's definitely disappointing, and I'm sure both sides have their reasons. And right now there's really nothing to negotiate about, from both sides' perspective."
Sam Carchidi, Inquirer Staff Writer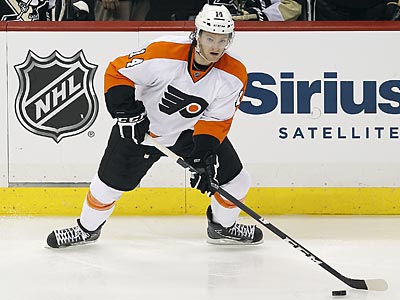 In the event of an NHL lockout, the Flyers may send a handful of their young players to the AHL Phantoms to start the season.
Players who are exempt from waivers could be sent down, and that list features Sean Couturier, Brayden Schenn, Erik Gustafsson, Eric Wellwood and Zac Rinaldo, according to GM Paul Holmgren.
The Flyers would have to loan the players to the minors before the expected Sept. 15 lockout.