I have told friends that my mistrust of the police comes legitimately. I grew up in Birmingham, Ala., during the 1960s, when the city became infamous for the brutal way that civil rights demonstrators were treated by policemen who used snarling dogs and pummeling blasts of water from fire hoses to disperse protesters. A 9-year-old classmate was one of the youngest demonstrators arrested.
Back then, black people saw the police as appendages of a racist judicial system that more often than not protected, rather than prosecuted, whites accused of harming African Americans. Today, many think the same thing about the white police officers in Ferguson, Mo., and Staten Island, N.Y., who killed unarmed black men and managed to avoid prosecution.
My family didn't even think about looking to the police for protection after the 16th Street Baptist Church was bombed by racists in 1963, killing four little girls, including an 11-year-old who attended my school. Instead, my father and other black men armed themselves, anticipating more violence.
On a train from Xi'an to Beijing, traveling 180 miles an hour as it cuts through air so polluted you can't see the tops of city skyscrapers, a female attendant mops the speeding car's floors between stops to keep the compartment tidy. Clean floors, dirty air. This is China in the 21st century.
Arriving in the People's Republic three weeks ago, I expected to learn a lot - and I did. Perhaps most important, I learned that President Obama is right to try to shift America's foreign policy focus to Asia. Unfortunately, our country's preoccupation with the Middle East since the 9/11 attacks won't allow us to put that perpetually roiling situation into perspective and move on.
Two months prior to my nine-day visit, sponsored by the Hong Kong-based China U.S. Exchange Foundation, a group of Chinese journalists visiting The Inquirer while making a similar tour of the United States expressed disappointment in Americans' lack of knowledge about their country. Now I understand what they meant.
Xi'an - The contrast couldn't be more pronounced between the metropolis of Xi'an, which, under the radar of most Americans, is trying to compete for business with California's Silicon Valley as a center of high-tech innovation and enterprise, and the little village of Da Ping, about 90 minutes away.
The fewer than 50 villagers typically pass the day quietly on their one road, which was mud until paved in recent years. They grow cabbages and potatoes in the rocky ground on the Huashan mountain range, but there is no industry, no jobs, so all the young people have moved away. The village is literally dying.
Meanwhile in Xi'an, China is building the country's top R&D center, which has been attracting some of the world's leading companies. Already, one area of the sprawling complex has been designated Samsung City. Xi'an itself is experiencing tremendous growth, and expects its population of more than 8 million to exceed 10 million by 2020.
There's no mystery as to why City Council President Darrell Clarke used a sham consultant's study to kill the proposed sale of municipally owned Philadelphia Gas Works to a private utility. It was an exercise in sheer power. Clarke wanted to put to rest any doubts about his power in City Hall.
You need nine votes on the 17-member Council to get anything done, but Clarke doesn't have to worry about that. Rarely does any other Council member utter a peep in opposition to their president's desires. They stood with him Monday as he announced Council wouldn't even vote on the PGW sale proposal. Only afterwards did some admit they hadn't read the consultant's report Clarke offered as evidence that the offer by UIL Holdings Corp. to buy PGW for $1.86 billion should be rejected.
Talk about Congress voting on legislation its members didn't take the time to read, Philadelphia's City Council wouldn't even take a vote. So if Clarke is the most powerful person in City Hall, what does that make Mayor Nutter? The PGW deal was his work, the result of an effort that took the better part of two years. But Clarke from the beginning showed his disdain for the proposal because he had not been included in its formulation.
Polls show Gov. Corbett is losing his bid for reelection. He's likable enough, coming across as a grandfatherly good guy who may have made some mistakes but didn't mean to hurt anyone. His opponent, Tom Wolf, scores well on the likability meter as well. But this won't be a popularity contest. There are distinctions between the candidates on taxes, education funding, and pension reform that give voters a clear choice. Above them all, though, is the state's economy. It's not doing as well as it should six years after the recession -- and President Obama isn't the only incumbent being blamed.

Corbett can't dodge some pretty damning numbers. For example: The state has gone from producing 1,900 new jobs a month in 2012 to gaining more than 5,000 a month through July of this year, but it was adding 6,600 jobs a month back in 2010. In fact, numbers from the Bureau of Labor Statistics rank Pennsylvania 50th in the nation in job creation since January 2011. That's a dramatic fall from December 2009 to December 2010, when the state ranked 10th in job creation. Job creation has not made up for job losses. Consequently, despite a lower unemployment rate of 5.7 percent compared with the January 2011 rate of 8.1 percent, Pennsylvania has about 20,000 fewer jobs than in December 2007.

Not only that, the Keystone Research Center says one out of eight employees in the state is underemployed, including many part-time workers who want full-time jobs. The center also reports an overall decline in hourly wages, which has Pennsylvania's full-time workers taking home about $750 to $1,150 less per year than in 2010. That's money that won't be spent on goods and services to boost the economy. Despite his playing point man for the natural-gas industry, Corbett hasn't delivered the goods in bringing jobs to Pennsylvania -- at least not in numbers large enough to make people feel good about the economy. And as we all know, elections are about the economy.

Harold Jackson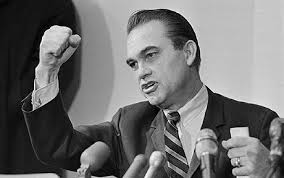 I haven't seen so much demagoguery since George Wallace was running for president by calling out "pointy-headed liberals."
I'm talking about all the so-called defenders of Philadelphia teachers who are decrying the School Reform Commission's decision to make teachers help pay for their health insurance.
There's nothing wrong with that. Most American workers became accustomed to paying part of their insurance premiums, as well as co-pays for doctors' visits, a long time ago. Now, how the SRC did the deed is disturbing – with little warning to the teachers' union – and by voiding its expired contract.
A visit to The Inquirer by a delegation of Chinese journalists this week may have provided some insight into how many in that nation think of Americans.
Du Feijin, a director of news for the People's Daily in Beijing, noted in one conversation that Shensi Province could be considered the "Philadelphia of China" in that it was there that rebel leader Mao Zedung established the communist government that runs the powerful Asian nation even to this day.
Told that many Americans have a hard time understanding how the current communist government justifies the apparent contradiction of Chinese Internet giant Alibaba's selling its stock on the New York exchange, Du said there was no conflict. He said the concept of a "socialist market economic system" had existed in China since Chinese President Jiang Zemin introduced the concept in 1992.
When Philadelphia and Washington meet Sunday at Lincoln Financial Field, neither the football players nor the fans are likely to spend much time talking about the teams' nicknames. All they will want to do is win the game.
Team nicknames may become a more viable topic after all the Monday morning quarterbacks have dissected the game. But throughout the rollercoaster ride of emotions called an NFL season, it will be difficult for reason to prevail among diehard fans.
During the season is the worst time to ask fans of one of the NFL's oldest franchises to call their team something else. It's the worst time to ask them to discard the name their team has had through 50 years of history, during which it won three Super Bowls — three more than Philadelphia has ever won.