Archive: August, 2012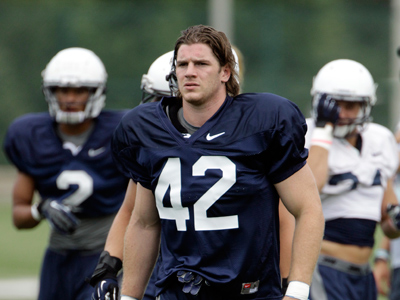 Football is unlikely to be the only thing on the minds of the thousands of fans who stream into Beaver Stadium before the noon kickoff.
As the first gathering of Nittany Nation since former Pennsylvania State University assistant coach Jerry Sandusky was convicted of sex attacks on 10 boys, the season opener also represents the unofficial launch of the next stage in Penn State's response to the scandal.
There have been devastating revelations about the failure of university officials, including disgraced football coaching legend Joe Paterno, to root out Sandusky. Paterno died before Sandusky's conviction — for which the 68-year-old former Paterno assistant likely will spend the rest of his life in jail — but an in-house investigation blasted Paterno and other school officials, including former PSU president Graham B. Spanier, for their inaction.
Mayor Nutter skipped an important beat in planning the star-studded Made in America music festival for this weekend.
The two-day extravaganza on the Benjamin Franklin Parkway will attract as many as 50,000 people to the city. The featured line-up includes entertainers Jay-Z, Pearl Jam, Run-DMC, Jill Scott, Drake, and possibly a surprise appearance by Beyoncé.
But how much will it cost this cash-strapped city to host such a spectacular event? There has been no indication whether the city will make or lose money on the venture. Philadelphia will likely be on the hook for an increased police presence and cleanup costs, at the least.
No one knows who first came up with the line that "if you repeat something enough times, it becomes truth," but Republican vice presidential nominee Paul Ryan sure seems to subscribe to that maxim.
In a stem-winder Wednesday night, which began oh so slowly before reaching a fever pitch, Ryan mesmerized a Republican National Convention audience in Tampa that was ravenous for his take-no-prisoners rhetoric.
It didn't matter to them that some of what Ryan said wasn't 100 percent true, but it should have mattered to Ryan, who surely knew he risked having any polling gains generated by his oration evaporate later as more voters learned of his legerdemain.
Over the next decade-plus, American motorists will find new fuel-efficient cars and trucks in showrooms that offer them the advantage of going twice as long between fill-ups.
The estimated $8,000 in fuel savings over the life of a vehicle from that technological gain alone makes the Obama administration's launch this week of new vehicle mileage standards a milestone event — the first such boost in more than 30 years.
But for an estimated 500,000 people, the mandate that automakers achieve an average fleet fuel economy of 54.5 miles per gallon by 2025 also means they'll be driving to new jobs.
The Romney campaign vetted Gov. Christie's speech beforehand, so one must assume Mitt Romney knew it would be halfway through the remarks on Tuesday night before Christie would mention his name.
What looked like a strained grin on Romney's face seemed to suggest he was wondering when Christie would stop talking about himself and all he's done for New Jersey. Or maybe the Republican candidate for president was thinking about his own speech. His challenge will mirror Christie's.
Both have served as Republican governors of liberal Democratic states, which means they have had to work across the political divide to get things done. But their party, in particular at this convention, doesn't seem to want to hear about bipartisanship.
A fight for the hearts and minds - not to mention the lungs - of every American who's lighting up for the first time or thinking of kicking the smoking habit is headed to the U.S. Supreme Court.
In a split ruling that accorded Big Tobacco little-deserved deference, a federal appeals court in Washington last week struck down the Food and Drug Administration's bold and sensible plan to require graphic warnings about the dangers of smoking on cigarette packs.
The court majority ruled that the FDA requirement violates tobacco firms' free-speech rights, saying it goes too far in seeking to "browbeat consumers into quitting" smoking. However, a different appeals court earlier ruled the labels are OK, which leaves it to the Supreme Court to resolve this issue. It should put public health ahead of tobacco profits.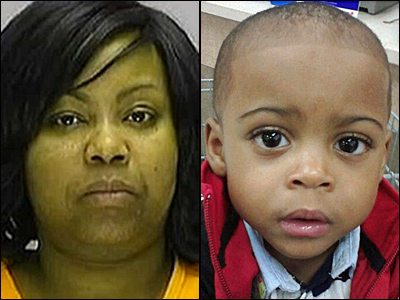 Some urgency must be added to the investigation of the horrifying death of a Camden child who was decapitated by his mother before she took her own life.
There should be no delay in implementing whatever additional steps the New Jersey Department of Children and Families could take to help it recognize when a parent who seems to be competent to care for a child isn't.
Just as likely, of course, the investigation may find that no agency could have saved 2-year-old Zahree from his mother, Chevonne Thomas, who had a history of mental illness and drug abuse. But that in no way mitigates the need to find out whether the protection of the 53,000 children under state supervision can be improved.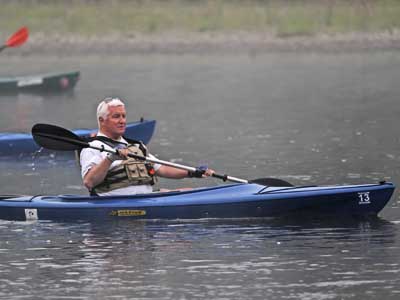 If Gov. Corbett keeps poking along in the slow lane in deciding how the state should fund critical transportation needs, the costs may include not just crumbling highways and bridges, but motorists avoiding the expensive Pennsylvania Turnpike.
News that the turnpike's finances are threatening to buckle under $7 billion in debt needed to help pay for road and bridge repairs and transit operations represents a dire development. It should be more than enough to prompt Corbett to action, despite his unreasonable no-tax pledge, which also has forced deep cuts to social welfare programs.
While turnpike officials assure motorists there's no immediate danger of a shutdown, there's no doubt the sprawling toll road — along with the toll-paying public — faces unprecedented financial challenges without a new state plan to broaden transportation funding beyond toll revenue.