Archive: July, 2012
The U.S. Justice Department's surge of 50 agents, who have been working with Philadelphia police and the District Attorney's Office, is having a welcome payoff. Since early June, they've made 300 arrests on assault, drug, weapons, and other charges, and seized 80 guns.
The Violent Crime Reduction Partnership represents an unprecedented level of cooperation, according to Deputy Mayor Everett Gillison. The theory behind the project is that a small number of Philadelphians commit a large number of crimes.
The partnership has identified the city's top troublemakers and is going after them. The partnership is building systems to share intelligence on dangerous individuals, areas, and businesses.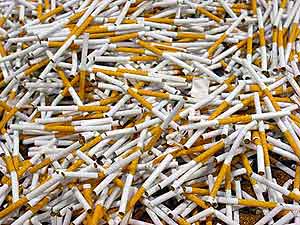 Vacationers looking to dip their toes in the water at state parks in Pennsylvania should welcome a pilot project that bans smoking at park beaches.
The state Department of Conservation and Natural Resources says the move is primarily aimed at reducing cigarette litter and the expense required to have park employees pick up after smokers day after day. But limits on smoking also will create a healthier climate for nonsmoking park patrons, while giving smokers one more nudge to kick the habit.
The department hasn't named the parks with lakes where the pilot program could be tried, and the time line for implementing the ban remains open-ended at this point.
That New Jersey ranks highly as a good place to raise children isn't surprising. After all, its residents are among the wealthiest per capita in America. But the makers of public policy in the state must address shortcomings in combating child poverty that the Annie E. Casey Foundation's annual Kid's Count report says have gotten worse since the recession.
New Jersey ranked fourth overall in the report — below New Hampshire, Massachusetts, and Vermont. Pennsylvania was 14th. While New Jersey received good marks in education and health services for children, it ranked 19th in the economic well-being of families. To a large degree, this is due to New Jersey's having the third highest housing costs in the country.
About 48 percent of New Jersey children live in households that spend more than 30 percent of their income on housing, compared with a national average of 41 percent, and 35 percent in Pennsylvania. New Jersey's poorest counties — Cumberland, Atlantic, and Cape May — are also its least affordable. More than 60 percent of all the households in those counties pay more than 30 percent of their income for housing, according to a separate report by Advocates for Children of New Jersey.
Pulitzer Prize-winning authors Donald L. Barlett and James B. Steele will discuss their new book, The Betrayal of the American Dream.
Inquirer Editorial Board
@ 6:00 AM 
Permalink
|
Two new reports provide striking evidence that President Obama's health-care overhaul will keep countless Americans healthier, cut the federal deficit, and even save millions of lives — though how many will depend on whether Republican-run states opt for good medicine over partisan politics.
The Affordable Care Act faces continued opposition from presidential candidate Mitt Romney and GOP members of Congress, despite passing a historic legal review by the Supreme Court in June. So, the fall election still could change the outlook.
But there's no doubt of the law's positive impact already — including seniors' drug discounts; life-saving preventive care, such as mammograms; the end of lifetime limits by insurers; and insurance coverage for young adults.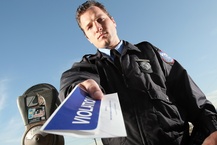 In a city that relies heavily on tourism and at least aspires to show the brotherly love it's named for once in a while, discouraging gratuitous hostility in the public workforce is a good idea. But it's a good idea in the sense that the wheel and agriculture are good ideas — the kind we should have pretty well figured out by now.
Leave it to the Philadelphia Parking Authority to test the outer limits of the adage "Better late than never." The authority decided last week to subject itself to hospitality training under a program being developed by the Philadelphia Convention and Visitors Bureau.
Authority officials plan to spend $60,000 on online courses to teach their ruthless army of parking enforcement officers and other employees how to be more friendly and helpful.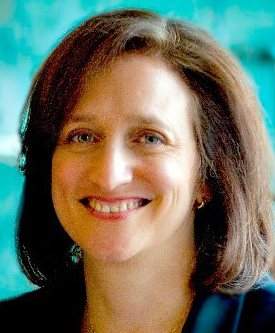 Pennsylvania's Commonwealth Court should throw out the state's specious voter-ID law, or at least issue an injunction that recognizes there's no way that the state can provide the required credentials for hundreds of thousands of voters in time for the Nov. 6 election.
That temporary step might buy the Corbett administration time, but it would in no way mitigate the obvious: that the ID law is nothing less than a political dirty trick aimed at tilting the playing field in favor of one party over another.
The state has admitted it can't cite a single case of the type of voter impersonation that it says makes the law necessary, despite a five-year U.S. Justice Department investigation directed toward that purpose. Not one case! Yet Pennsylvania still presses ahead on this dangerous course.
Americans should listen closely to what Mitt Romney has to say about foreign policy as he completes his six-day tour of England, Poland, and Israel, because until the debates he's unlikely to say much about the same topics on these shores.
On this side of the pond, it has become apparent that foreign policy isn't Romney's forte. That's not unusual. Obama was a novice, too, during his first campaign. But he offered viable alternatives to President George W. Bush's foreign policy, while Romney has offered mostly rhetoric.
Romney calls Russia a major foe, ignoring that on some issues it has been an ally. He vows to keep Iran from pursuing a nuclear program, but doesn't offer a feasible plan to accomplish that. He says he doesn't like what President Obama is doing in Afghanistan, but then expresses the same goal: to have U.S. troops leave there by 2014.
Inquirer Editorial Board
@ 4:00 PM 
Permalink
|