Archive: June, 2011
On a holiday weekend, Philadelphia can expect that many tourists will want to enjoy the duck-boat rides on the Delaware River.
But their joy might be dampened considerably if they find out what federal transportation officials had to say about last year's fatal collision of a duck boat and a river barge.
A panel of experts ruled that crew members' being distracted by calls, texts, and online surfing led to the July 7 collision and sinking of the duck boat. Two Hungarian tourists, Dora Schwendtner, 16, and Szabolcs Prem, 20, died when the duck boat sank.
Philadelphians are discussing whether schools Superintendent Arlene C. Ackerman should hit the road before her contract expires in 2014.
There appears to be little likelihood that the School Reform Commission, which is as glued as a tube of Elmer's to Ackerman, would willingly go that route.
But in any discussion it should be noted that beyond Ackerman's inability to do any better than her predecessor in balancing a budget, political illiteracy seems to be her biggest shortcoming.
If humorist Stephen Colbert's petition to the Federal Election Commission to start a super political action committee had been rejected, Americans might have rested a bit easier over the amount of influence that big corporations and unions can have over national elections.
But now that that his petition to start a super PAC has been accepted, people can look forward to biting satire from Colbert about the amount of corporate support some politicians may receive.
Earlier this year, the Supreme Court ruled that corporations and unions can contribute an unlimited amount to elections. Since 2010, more than 100 super PACs have cropped up with the aim of raising big money from such wealthy donors, the only caveat being that they can't coordinate election strategy with a candidate or political party.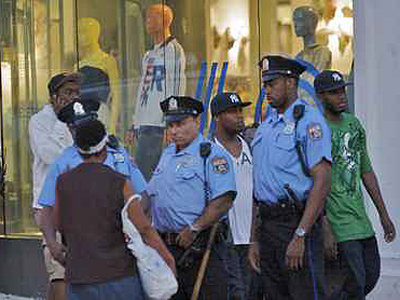 Nothing will stall the North Broad Street renaissance faster than a repeat of the violence that hit Saturday night when a mob of teens wantonly attacked pedestrians, breaking one woman's leg and leaving several others injured.
Similar attacks occurred later in Center City. The fact that the North Broad assaults took place so early, around 9:30 p.m., and near soon-to-open loft apartments and night spots should be a serious concern to police and Mayor Nutter's commerce aides.
Yet, the stretch of Broad between Spring Garden Street and Fairmount Avenue has a great deal of promise, as evidenced by the success of lofts that are fully occupied as well as Marc Vetri's popular restaurant, Osteria.

The National Constitution Center has made an excellent choice in naming Defense Secretary Robert M. Gates the recipient of this year's Liberty Medal.
Gates, who retires today, is the only Pentagon chief to serve two presidents of different parties. He joined the cabinet of President George W. Bush in December 2006, and was reappointed by President Obama.
During that time he has overseen troop surges in both Iraq and Afghanistan. He has been a strong advocate for soldiers as well as a responsible steward of military resources in tough economic times.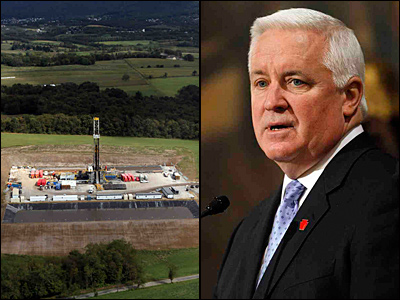 Schools and social-service agencies across Pennsylvania have little choice now but to accept the reality that there's little likelihood of avoiding damaging state budget cuts.
Like a clock with a used-up battery, Gov. Corbett has been stuck on a number for weeks. His insistence on a budget of about $27 billion is what the state will wind up with.
It's fine that the governor wants to be more fiscally responsible than he believes his predecessor was. But his misplaced priorities in where spending cuts should occur are disturbing.
In the best of situations, when a mother decides to give up her baby, she meets with the adoptive parents and they agree to retain at least enough contact to resolve health issues and leave the door open for a day when a child may want to meet his birth parent.
Unfortunately, most adoptions don't occur in an open process in which children are given future access to birth records and important medical and cultural information.
For decades, there has been an effort in New Jersey to change that and help adults adopted as infants find closure in their often years-long searches to reveal the links to their hidden identities.
With his veto of a proposed new version of the costly deferred-retirement program known as DROP, Mayor Nutter kept the original program going. But it was a case of having to save a village now, in order to destroy it later.
The veto means that until DROP dies the city will continue to squander up to $9 million a year on a program that permits city workers and a handful of elected officials to designate an early-retirement date and in return receive a six-figure lump-sum payment in addition to their monthly pension checks.
Philadelphia's beleaguered taxpayers simply cannot afford the Deferred Retirement Option Plan. It's a perk that City Controller Alan Butkovitz rightly characterized as "a bonus, as if there's not a pension crisis." So, it might appear at first that Nutter missed an opportunity to scale back on the cost of the program.