Archive: June, 2010
Give New Jersey Gov. Christopher J. Christie credit — he got the state budget he wanted, closing an $11 billion deficit without a statewide tax increase.

That's a stunning turnaround in a state with chronically high taxes and runaway spending. Republican Christie's my-way-or-the-highway approach steamrolled Democrats in the Legislature, who offered few good alternatives to Christie's cuts.

Today, the Legislature will begin to address the other half of Christie's plan — a proposed constitutional amendment limiting annual property-tax increases to 2.5 percent. Without it, the governor knows, towns and school districts whose aid he cut significantly will be tempted to raise local taxes far higher.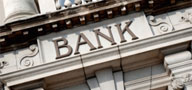 Nearly two years have passed since Wall Street caused an economic meltdown, and Congress has finally produced a bill that would help reform the financial industry.

The legislation forged by House and Senate negotiators contains much of what's needed to curb the industry's most reckless practices. It would regulate the huge market in over-the-counter derivatives such as "swaps."

The bill establishes a needed consumer-protection agency for financial products, with the authority to oversee everything from mortgages to credit cards to payday lenders. Consumers lost a battle when lawmakers decided to house the new bureau within the Federal Reserve, but it will be run by an autonomous director with independent funding.
Anyone who ever followed Lenny Dykstra's baseball career had to wonder how he could have morphed into an expert stock picker after his playing days.
Dykstra was a hustler on the field, but he didn't seem like a Wall Street wiz who knew how to sift through earnings statements, looking for undervalued stocks or companies with explosive growth opportunities. If anything, it seemed like his money was tied up in fast cars and chewing tobacco. Although the Dude, as Dykstra was known, did have a car wash business going fora while in California.
But Dykstra's financial fortunes have since gone south in a big way. He filed for bankruptcy and had to sell his Californa mansion and his World Series ring. A magazine he started that offered financial advice for athletes imploded. Now a new book alleges Dykstra took money in return for hyping stocks. The Daily News details the story in the Tuesday edition. You can read all about it right here.
Political insiders were buzzing last week about a Philadelphia magazine story that discussed rumors circulating around Gov. Rendell and a pretty blonde that he has been seen hanging out with in Harrisburg and Philadelphia.
Rendell and Kirstin Snow, chief of Commonwealth Media Services, both deny they are having an affair.
Rendell then blamed the media for stirring such rumors. Daily News columnist John Baer weighed in with a piece yesterday that said the person to blame for fueling the rumor mill was Rendell.

The painfully slow pace of expunging juvenile delinquency records for thousands of children caught up in the Luzerne County kids-for-cash scandal shows that it can take years to redress an injustice that took only minutes to perpetrate.

One year after Pennsylvania court officials ordered the records of 4,500 juvenile defendants wiped clean, it's simply unacceptable that only about 10 percent of the records have been expunged.

For the nearly 1,400 juveniles among this group who were jailed as part of what federal prosecutors allege was a kickback scheme to fill privately owned jails, the delay is all the more unconscionable.

Gov. Christie should sign the legislation passed Monday in the state Senate that would allow schools to charge fees for summer classes. This bill is a smart way to generate financial support for summer school programs that would otherwise be cut, and give kids a second chance.

Facing a major budget crunch, many New Jersey schools are no longer able to support summer school programs. If Christie doesn't sign this emergency legislation, many schools won't be able to offer summer school.

Under the current law, schools are not allowed to charge students for summer school within their district. The new legislation would give districts the option to keep summer schools open and charge a fee. While some districts may still be unable to afford summer school, "at least you'll have the option as a school district to make that decision," state Sen. Jim Whelan (D., Atlantic).

The death of Sen. Robert C. Byrd (D., W.Va.) on Monday at age 92 is a loss for the nation and for the Senate as an institution.

Byrd served 51 years in the Senate, longer than anyone in history. He spent each one of those years defending the independence of the legislative branch of government.

When constituents would ask Byrd how many presidents he served under, he had a telling reply: "None. I have served with presidents, not under them." (Including six years in the House, he served with 11 presidents).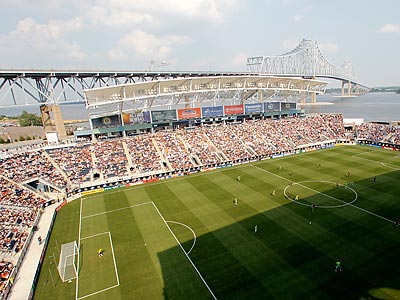 The World Cup is energizing the soccer world, so it was fitting for the Philadelphia Union to win its inaugural game at its new stadium in Chester on Sunday night.

The team, its management, fans (and taxpayers who footed the stadium's cost) deserve credit for a memorable opening. The script was nearly perfect.

The sellout crowd of more than 18,500 pumped up the team, which beat the Seattle Sounders. A national TV audience was introduced to the beautiful PPL Park, situated on the Delaware River just south of the Commodore Barry Bridge.