Archive: May, 2012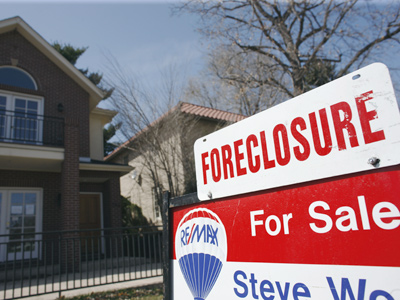 The mortgage scams just keep coming — and from unexpected places. Now, the states are raiding funds from a multibillion-dollar settlement among 49 attorneys general, the federal government, and five major banks to plug holes in their budgets.
ProPublica.org, a nonprofit news website, reports that states have siphoned off about 40 percent of the $2.5 billion that the settlement put aside to specifically cover foreclosure-related expenses, housing counseling, and legal aid for victims. The rest of the $25 billion settlement was designated for principle reductions, mortgage modifications, and other foreclosure crisis remediation programs.
But some states are acting like they've just won the lottery.
It would be nice if you could splurge anytime you wanted and put an expensive item like a Bianchi bike or the new iPhone on a credit card. But most people who know they can't afford to spend that kind money won't do it.
So why is it that New Jersey public officials seem incapable of exerting the same fiscal discipline that regular people impose on themselves — no matter who's running state government. Gov. Christie, Senate President Stephen Sweeney (D., Gloucester), and Assembly Speaker Sheila Oliver (D., Essex) all want to give New Jersey residents tax breaks that would cost the state roughly $1.4 billion by the time they're fully implemented in a few years.
Christie wants to implement a 10 percent income-tax break, which would mostly benefit wealthy wage earners and fails to address the levy that drains taxpayers the most — the property tax. Sweeney and Oliver would provide needed property-tax relief, but Oliver's plan makes more sense because it relies, in part, on funds generated by raising the state's tax on millionaire incomes. The problem with all three tax-break plans, however, is that the state simply can't afford them.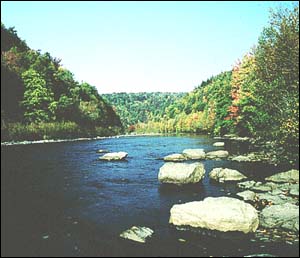 Gov. Corbett's first budget took aim at a signature environmental effort launched by two of his Republican predecessors, so it probably should come as no surprise that this year's austere spending plan from the tax-averse governor would siphon money from two other land-conservation programs.
If there's any surprise it's that this aspect of the governor's budget has generated welcome and widespread push-back that is garnering key support from influential GOP House members in the Philadelphia suburbs — where sprawl development is a real threat.
In a $27.1 billion budget, it's almost a footnote that Corbett would propose covering other expenses by transferring $69 million from the state's farmland preservation program and the Keystone Recreation, Parks, and Conservation Fund.
The murders of at least 49 children in the massacre of more than 100 villagers in the town of Houla has stoked the fires of U.S. politicians calling for this country to do more to topple Syrian President Bashar al-Assad.
But an emotional response to what is unquestionably a heinous act is the last thing the United States can afford. Assad needs to go, but there are too many questions about what would follow his departure to take hasty steps that would only lead to regret later.
Sen. John McCain (R., Ariz.) has been among the most vocal proponents of direct intervention by the United States. Republican presidential candidate Mitt Romney said, "The United States should work with partners to organize and arm Syrian opposition groups." But which groups would that be? The factions controlled by the Syrian Muslim Brotherhood and linked to al-Qaeda?
For 25 years and more, the Philadelphia area has had a relentless advocate in Shelley Yanoff for improving the lives of children.
As the longtime executive director of the nonprofit agency Public Citizens for Children and Youth, Yanoff's contribution, as she prepares to step down from her post in the fall, can be charted readily in the critical initiatives she and her agency tackled.
Whether lobbying state lawmakers for the creation of the Children's Health Insurance Program (CHIP), taking busloads of protesters to Harrisburg to fight for more funding for child-welfare programs, schools, full-day kindergarten, or establishing free vision and dental exams for thousands of city kids, Yanoff has been a force to be reckoned with by policymakers in both parties.
A new study of Americans' risk of dying by accident highlights two areas where the lives of more Pennsylvania motorists could be saved if Harrisburg lawmakers enacted tougher highway-safety rules.
In comparing state safety records, the Robert Wood Johnson Foundation teamed with the nonpartisan Trust for America's Health to look at 10 factors, such as whether states enacted zero-tolerance laws for first-time drunk drivers.
Boasting the nation's lowest rate of injury-related deaths, New Jersey scored seven out of 10 on the study's "The Facts Hurt" checklist. But in Pennsylvania, where the injury death rate was above the national rate, only five boxes were checked.
By again tinkering with Pennsylvania's two-month-old voter-ID law, Gov. Corbett's administration only makes it more obvious that the hastily imposed statute is as flawed as it is unwarranted.
Each time state officials relax requirements for voters to document their identity — as they did last week, for the second time — they call into question the paper-thin reasoning of Corbett and Republican legislators who say they supported the law to thwart a specific type of voter fraud that they could not prove.
The governor and his aides, including state elections chief Carol Aichele, insist that the requirement to show government-issued photo identification is needed to prevent what is a virtually nonexistent problem in the state — voter impersonation.
In Flanders fields the poppies blow
Between the crosses, row on row,
That mark our place; and in the sky