Archive: March, 2013
Taking the historic East Park Canoe House and doing the brutal alterations to fit 10 or more 60-foot rowing shells inside, stacked high in a building designed for 16-foot-long canoes, with everything else Temple Crew will need, is not a sympathetic treatment of this important Fairmount Park building. Everything about the idea would be another big mistake the park, for Temple, and for all the people who love to use the river at that spot but are not rowers.
-Gardner Cadwalader, Philadelphia, gacadwalader@gmail.com
Having been in business in Philadelphia for over 50 years, I've watched the city's slow decline from a vibrant business center to one that has driven away most large firms and made it extremely challenging for small companies to survive or grow.
This didn't have to occur, since Philadelphia has more to offer than almost any other city with which it competes: great history, a walkable downtown, fabulous array of restaurants and shops, world-class cultural institutions, and much more.
Only in attracting and retaining businesses has the city fallen flat, even though most business leaders say they would locate or remain here as they grow - but only if our city were on a level playing field with competitors on a taxation basis and had a predictable legislative future.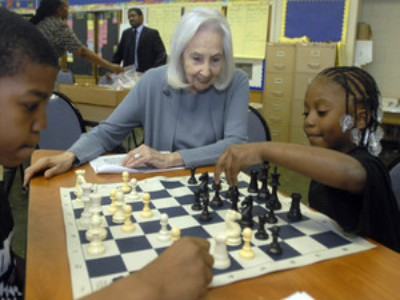 The After School Activities Partnerships (ASAP) commitment of $50,000 to enhance programs in schools may see like a drop in the bucket. But for ASAP, it represents 10 percent of the organization's entire expenditures this year, efforts that underwrite safe and fun activities in chess, Scrabble, drama, and debate for more than 5,000 Philadelphia kids in the often-dangerous after school hours.
As an ASAP board member, I could not be prouder. And I hope ASAP's commitment will serve as a catalyst for many more civic actors to step up with funding to ensure that all students benefit from the challenging but necessary process of school consolidation underway in the city schools.
Here are some examples that would build on the ASAP investment:
Like any mother, my heart went out to Emily Edwards and Deisha Bradley, the two women featured in Inquirer reporter Alfred Lubrano's disturbing portrait of deep poverty in Philadelphia ("Of big cities, Phila. worst for people in deep poverty, March 19). Fortunately, I can do more than feel empathy for two people caught in the undertow of poverty as head of the Urban League of Philadelphia. Our agency already has reached out to these women, and Bradley has registered with our Career Center.
We do not have a magic bullet to restore the budget cuts that have left thousands of our fellow citizens jobless. But the Urban League does offer programs to train workers and prepare them for jobs in today's market. Our staff helps workers learn to use computers, which are essential to the job search. We revise resumes, offer mock interviews and prepare workers to compete in the job market. We also match them with employers who have job openings. We do not charge for these services.
One of our most successful programs is Connect to Work — a six-week program that trains participants to work in the customer service industry. A subsidy is available. About 13 students in the December class had firm job offers before they completed the training.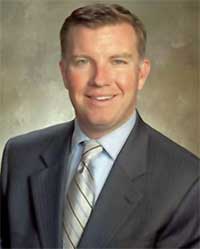 As head of the Pennsylvania Turnpike Commission, I recognize that the recent action by Attorney General Kathleen Kane jeopardizes public confidence ("Playing by the Turnpike Commission's rules of the road," March 17). But your readers should know that the rules of the road have changed for the better already.
In the past two years, the turnpike instituted a more rigorous, transparent process for awarding professional-services contracts to ensure that only the most-qualified firms are considered. In addition, we created an Office of Compliance to ensure that employee conduct remains above reproach at every level. Recently, we began a review of professional-services contracts awarded during the period covered by Kane's inquiry. And we are forming an advisory group to review and critique all current procurement practices.
Over the years, Pennsylvania has been well-served by a toll road independent from the state Department of Transportation for many reasons, principally that we are in the midst of a $500 million a year, toll-funded rebuilding effort to promote long-term safety and efficiency. However, we would welcome a study of a possible merger to measure the long-term impact on PennDot and the turnpike's finances.
Washington is making progress toward assuring schools provide healthier food with proposed standards for food sold in most schools. The regulations are part of a set of changes under the Healthy Hunger-Free Kids Act of 2010, a key component of Michelle Obama's "Let's Move" campaign to reduce childhood obesity.
In addition to the modifications put in place by the act, which placed standards on the nutrition content of cafeteria meals, the amendment proposes to apply similar nutrition standards to foods sold outside the cafeteria. That means eliminating sugary drinks like soda and Gatorade from vending machines, and cookies and chips from school stores.
The standards are similar to the snack and beverage policy in Philadelphia public schools. Since its enactment in 2004, Philadelphia has seen a 5 percent drop in child obesity rates. As a child nutrition advocate in the public health sector, I am hopeful that comparable changes in national childhood obesity rates will occur with the Hunger-Free Act changes.
The proposal from state Sen. Jim Ferlo (D., Allegheny) for a single-payer health plan offering comprehensive coverage to all Pennsylvanians would have a transformative effect on our health-care system, with immediate short- and long-term savings to individuals and businesses, improved access to care, and the potential to attract new businesses to the state.
Obamacare has achieved modest expansions in access to care and reducing discrimination in coverage by insurance providers, but fails to address major issues like the incredible administrative costs associated with multiple insurance providers, as well as the exorbitant financial burden of purchasing health insurance for employers and families.
Ferlo's plan would eliminate the need to purchase health insurance and would cover all medically necessary services, including inpatient and outpatient care, eye care, mental health services, physical and occupational therapy, and home care.
Like art critic Edward Sozanski, I, too, am mourning the loss of long-time Barnes Foundation instructor Barton Church ("Sic Transit Gloria Merion," March 17).
I knew Church because of my Barnes studies: first in Violette de Mazia's class, then in Angelo Pinto's, and finally many years later in his own class, "Traditions." By that point, I was teaching for the Violette de Mazia Foundation and serving as its then-education director.
Church encouraged me in class and on Sundays, when we were at the foundation preparing for our next class. He was generous, kind, and supportive. One such Sunday, I felt particularly bewildered by a Cézanne painting. Church counseled me to stay with it and, if I did, I would soon understand what was eluding me. He said the surprise would be delightful and worth the hard work. He was right.