Archive: November, 2012
Robert W. Patterson chats online at 1 p.m. Monday about Mitt Romney's loss and what it says about the GOP. On a mobile device? Click here. Read his Sunday Currents column.
Mark Bowden, the author of 'The Finish: The Killing of Osama bin Laden," takes your questions and comments today at 1 p.m. On a mobile device? Click here to join the chat. To read an excerpt of his book, click here.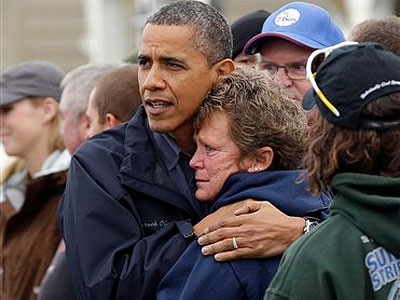 Race has been a factor in American politics ever since the Constitution said three-fifths of the slave population would be counted in determining each state's delegation to the House of Representatives.
After the Civil War, the Republican Party benefited from blacks' adoration of the Great Emancipator, Abraham Lincoln, to reap votes. Franklin Roosevelt was beloved for his New Deal, but many African Americans continued to vote Republican until 1948, when Democrat Harry Truman, who had integrated the armed forces, pushed for a civil rights bill.
Truman raised the ire of Southern Democrats, who formed their own party dedicated to states' rights — the most important right being the subjugation of African Americans. They were called the Dixiecrats, and are worth a history lesson now because their legacy is a factor in the racially polarized politics we have now.
While Mayor Nutter hints that he may have bigger things in store for Richard Glazer, his recent decision to pull the plug on Glazer's impressive six-year stewardship of the city Board of Ethics is a puzzle from almost any good-government vantage point.
Under Glazer's volunteer chairmanship, the independent agency — granted tough enforcement powers by Philadelphia voters in 2006 to do battle with the city's pay-to-play political culture — has grown into a major force for City Hall reform.
Glazer, 69, a lawyer who also runs the Pennsylvania Innocence Project at Temple University, presided over the levying of penalties on more than 40 city officials, candidates, and other political players for crossing the line on campaign spending and other ethics rules.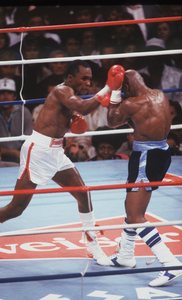 Revealing that you have been sexually abused doesn't come easily at any age. Child victims often fear for their lives. Years later, they fear the reaction of others to such a shocking admission.
But unless victims come forward, nothing changes. Just look at the Jerry Sandusky case, which has led to sweeping reforms at Pennsylvania State University to protect children and make sure sexual attacks are reported.
The importance of coming forward was reiterated this week by boxing legend Sugar Ray Leonard, who spoke candidly at a Penn State conference on child sex abuse about a secret he had kept hidden for years.