Archive: October, 2012
Revealing that you have been sexually abused doesn't come easily at any age. Child victims often fear for their lives. Years later, they fear the reaction of others to such a shocking admission.
But unless victims come forward, nothing changes. Just look at the Jerry Sandusky case, which has led to sweeping reforms at Pennsylvania State University to protect children and make sure sexual attacks are reported.
The importance of coming forward was reiterated this week by boxing legend Sugar Ray Leonard, who spoke candidly at a Penn State conference on child sex abuse about a secret he had kept hidden for years.
For those who think government serves little purpose, look at how authorities marshaled forces to save lives as mega-storm Sandy washed over the region. There are smaller public efforts as well that show how smart government intervention can protect residents.
For example, a study published in the American Journal of Preventive Medicine by researchers at Children's Hospital of Philadelphia concludes that more than 1,600 young drivers likely were prevented from having traffic accidents because New Jersey requires them to place a red decal on their license plates.
Researchers compared monthly accident rates for roughly two years before the decal law became effective in May 2010 and about a year afterward. They found that overall, accidents involving young drivers declined by 9 percent and crashes after midnight fell by 13 percent.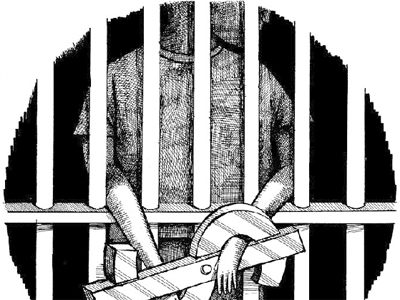 For years, New Jersey sent juveniles awaiting trial to county detention centers, locking them up even for minor crimes. But a new report on juvenile justice reform shows that there is another, more effective, alternative that saves taxpayer money and protects society.
The number of juveniles jailed across New Jersey has declined by more than half since the state started a program eight years ago to divert them to other options, according to the Kids Count Special Report.
Funded by a $200,000 grant from the Annie E. Casey Foundation, the program has been implemented in 16 counties. Similar programs have been adopted in other states. The results in New Jersey are staggering. Last year, there were 4,093 juveniles admitted to county detention centers, compared with 10,191 before the program began in 2004.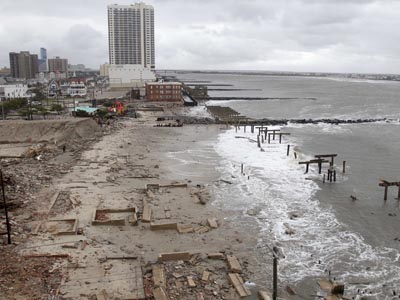 Typically, when mere humans need to be reminded of who is really in charge, the weather is more than happy to oblige. As it did Monday, when tropical storm Sandy roared through the East Coast and made the all-important presidential race a secondary news story.
Sure, the politicians did what they could to remain the center of attention. Thus you had Gov. Corbett literally reading the latest weather report before TV cameras, as if the stations' meteorologists hadn't already done that. But that's only a mild criticism.
For the most part, political leaders from President Obama to Govs. Corbett and Christie to Mayor Nutter and other national, state, and local officials deserve applause for preparing communities for the storm by evacuating residents in harm's way, setting up shelters, diverting or shutting down traffic and transit, and later making rescues as needed.
Ballot questions being put before Philadelphia voters next week run the gamut from routine borrowing for city maintenance needs to a measure that could pave the way for radically revamping how water rates are set.
The approval of a $123 million bond issue is an easy call for voters. The money would be used for five identified purposes: transit; streets and sanitation; municipal buildings; parks, recreation, and museums; and economic and community development. Only by ordinance could City Council change the specific allocations.
Similarly, a City Charter amendment that would make it easier to size up the mayor's annual budget proposals merits support. The charter currently requires the mayor to submit to Council a proposed annual operating budget, capital budget, and capital program. This amendment would provide Council with additional information about the costs and benefits of the mayor's proposals.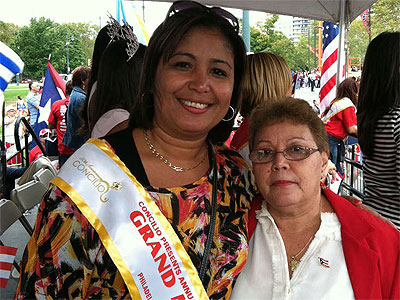 State Rep. John Taylor (R., Philadelphia) deserves applause for clearing a path so the city can more efficiently turn filthy, depressing, abandoned properties into homes, shops and gardens.
His bill, which Gov. Corbett signed last week, allows the city to create a land bank. Using the bank, the city can consolidate about 9,000 properties owned by three different city agencies, each with its own Byzantine requirements for disposition. Once the land is deeded to the land bank, the city can package parcels for sale under a predictable, simplified set of rules so developers and residents can more easily buy it. The city also can sell properties for less than market value if it believes a developer's overall project will add value to a neighborhood. At the very least, the land will produce needed tax revenue.
Councilwoman Maria Quinones-Sanchez sponsored a companion land bank bill, with the support of several colleagues. Now that Taylor's bill is law, Sanchez says she can start hearings on her legislation in a few weeks.
With all the spin, false claims and counter-claims, elections are confusing enough. But the on-again, off-again Pennsylvania voter ID law and the way the state has dealt it are worse. So much confusion has been created that many voters may not show up at the polls.
This is the outrageous result of bad, partisan-stained legislation bullied through the legislature so fast the Corbett administration had little time to even think about how to implement it.
For the record: Voters do not need a state-sanctioned photo ID to vote in this election.
Poll: Is there still voter-ID confusion?

(330 votes)