Archive: October, 2011
Any driver idling in traffic while Gov. Corbett agonizes over whether to get off the dime on a transportation funding initiative had better hope his car doesn't stall on a bridge in this region.
With a new report ranking the Philadelphia area third in the United States in deficient bridges, motorists also need to hope that state lawmakers face up to the urgent need for action over a projected $3.5 billion annual cost to repair roads and bridges across the state.
As state Auditor General Jack Wagner said last week, "It's either pay me now, or pay me later. And if we don't invest in our roads or bridges now, shame on us."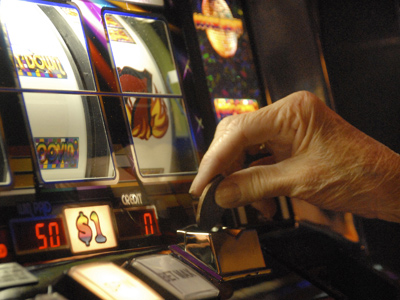 New Jersey is asking voters to make a risky bet on sports betting at Atlantic City's casinos and four racetracks. The only statewide question on the Nov. 8 ballot would set the groundwork for the state to possibly expand gambling in the latest desperate attempt to throw the struggling casinos a lifeline.
If approved, the nonbinding referendum would allow a change in the New Jersey Constitution to permit legislation authorizing sports betting. However, it would only become effective if a federal law limiting such betting to four states is repealed or overturned.
Sports betting is a bad bet for New Jersey. It already relies too heavily on gambling in a market saturated with wagering opportunities. Making sports betting legal would also make it easier to breed more compulsive gamblers. Sports have already been plagued by illegal betting scandals that raise questions about the integrity of games. New Jerseyans should vote NO.
Five years ago, a handful of Colorado legislators sought to make it easier for victims of decades-old sex abuse to sue their tormentors and the organizations that protected them.
The Archdiocese of Denver fought back hard.
The state's Catholic hierarchy - through jeremiads delivered from the pulpit and alliance-building with municipal interest groups and teacher unions - turned an initially popular bill to extend the civil statute of limitations on sex crimes into something politically toxic. By the end of 2006, the bill was dead on the statehouse floor.

Sometimes the more you know, the more you don't want to know. Such is the case with the sordid tale of a convicted murderer who allegedly held four mentally challenged adults captive in a dank hole in a basement so she could collect their Social Security checks.
Authorities have since also charged Linda Ann Weston, 51, with imprisoning and beating a 19-year-old niece whom she had custody of since the girl was about 9. Beatrice Weston had so many scars on her body that Police Commissioner Charles H. Ramsey said, "It makes you want to cry when you see her."
As sad as the stories are about Weston's alleged misdeeds, even more details need to be known to ensure that whatever mistakes were made in putting not only her niece, but a number of other minors, in Weston's protective custody won't happen again.

State Senate elections in New Jersey should favor the incumbents, with credible opposition unfortunately being a rare commodity in most cases. Looking at the field in South Jersey, The Inquirer has the following recommendations:
It's hard to believe that 10 years ago, Steve Sweeney was a relatively unknown freshman legislator from the Third District. Today, he's Senate president and the Legislature's most powerful Democrat. But Sweeney, 52, reached across the aisle to work hand in hand with Gov. Christie on state-employee pension and health-care reform, judicial appointments, and school funding.
Sweeney's opponent in the district that includes Salem County and parts of Gloucester and Cumberland Counties is Michael Mulligan, 51. The Pilesgrove lawyer is no match in this race. The Inquirer endorses STEPHEN M. SWEENEY.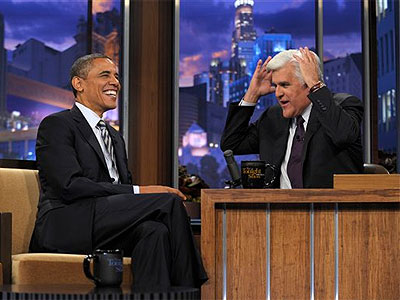 After trying to work with an obstructionist Republican House, President Obama has struck out on his own to make some economic fixes.
It's about time he shed the deadweight. The summer spectacle of almost shutting the government down over the debt ceiling should have been enough even for a patient adult. But Congress' repeated refusals to act on his jobs stimulus program made it clear it is putting partisanship ahead of the people.
So far, the president has unveiled plans to help businesses expand, families pay their mortgages, and students pay off their college loans, all without congressional action. Expect more.
With four capable candidates for judge on the state's busiest appellate court, Pennsylvania voters can hardly go wrong on Nov. 8.
For Superior Court, which heard more than 8,400 criminal and civil appeals last year, a Pittsburgh judge, David N. Wecht, is squaring off against a Harrisburg attorney and former deputy attorney general, Victor P. Stabile.
Wecht, 49, has been an Allegheny County Common Pleas Court judge for more than eight years, formerly serving as the county's elected register of wills. A Yale graduate, the Democratic nominee earned the Pennsylvania Bar Association's "highly recommended" rating. Stabile, 54, is managing partner for his law firm's capital office, handling complex civil litigation. Stabile also served as a township supervisor for 10 years. The Republican nominee earned a "recommended" rating from the state bar.