Archive: September, 2012
A new study showing the middle-class tax burden in Philadelphia is now comparable to what suburbanites pay makes it even more urgent to improve schools and make neighborhoods safer so the city can attract families and businesses.
A hypothetical middle-class family in the city paid 12.9 percent of its income in state and local wage, real estate, and sales taxes this year, down from 13.5 percent in 2000, according to the study by the Pew Charitable Trusts.
That's comparable to what residents of Philadelphia's Pennsylvania suburbs pay after seeing their tax burden increase from 9.8 percent of income to 12.2 percent between 2000 and 2012. South Jersey residents' tax burdens have also increased — from 9.9 percent to 11.3 percent.
All the talk about this presidential election being one of the most important in American history isn't just hype. The contrasts between Mitt Romney and President Obama are so sharp, the outcome of their battle could forever change what this country represents.
Romney has been trying hard to portray Obama's policies as being radical and far from the ideals represented in this nation's history, but it is his recent comments about redistributing wealth that have many people wondering if the America he envisions is really what they want.
The Republican nominee upset even members of his own party with last week's release of a surreptitiously made video of him making remarks that seemed to disparage the poor during a $50,000-a-plate fund-raiser in May hosted by Philadelphia 76ers' co-owner Marc J. Leder at his mansion in Boca Raton, Fla.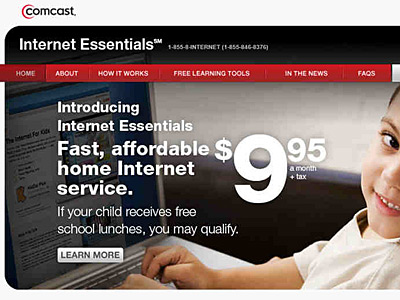 There's renewed reason for hope that thousands more low-income Philadelphia households will be able to leap across the so-called digital divide, thanks to better coordinated efforts by Comcast Corp. and city and school officials.
Since the spring, nearly triple the number of city households have been enrolled in Comcast's bargain-rate Internet service at just under $10 a month.
While only a fraction of the eligible low-income families are among nearly 1,500 subscribers to the Internet Essentials program, the growth has been encouraging, given disappointingly low numbers reported in April.
Faced with the relentless growing demand for electricity to power Pennsylvania homes and businesses, Harrisburg regulators had an easy decision to make when they added three years to the life of a successful energy-conservation mandate for utilities.
The conservation initiatives provided under the state's Act 129 program, enacted in 2008, saved customers an estimated $278 million a year. The program promoting energy-efficient lighting, appliances, and heating and air-conditioning systems was funded through surcharges on electric bills. Conservation advocates estimate that consumers will realize an $8 savings for every dollar invested.
Just as important, the gains extend beyond cushioning monthly electric bills. Controlling the state's appetite for power helps utilities meet peak demand on the hottest days, trims overall energy costs, and helps stave off the risk of power outages. There are spinoff benefits for air quality, since so much of the state's power still derives from coal. Finally, the demand for engineers, contractors, installers and conservation educators is said to have generated hundreds of jobs.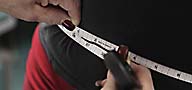 When New York recently banned super-size sugary drink sales in that city, critics blasted Mayor Michael Bloomberg's latest public health initiative as nanny-state policy gone wild.
But Bloomberg's brand of activism to counter his town's expanding waistlines will be more and more in demand if new predictions on the nation's obesity rate prove accurate.
With two-thirds of Americans already overweight, a study funded by the respected Robert Wood Johnson Foundation now forecasts a staggering rise in obesity in less than two decades — with as many as one out of every two people being obese by 2030.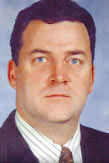 What will it take to clean up Philadelphia Traffic Court? The recent arrest of a judge on charges that he misused public funds marked the fourth time in less than two years that the court has been embarrassed.
Wearing baggy shorts and a golf shirt, Traffic Court Judge Robert Mulgrew pleaded not guilty last week to inappropriately spending funds intended to care for South Philadelphia's Dickinson Park. At least Mulgrew was wearing clothes.
Traffic Court Judge Willie Singletary allegedly showed a coworker photographs of his genitals. Singletary resigned in March, just as the Judicial Conduct Board filed formal charges against him.
In asking a lower court to reconsider its ruling that Pennsylvania's voter-ID law won't disenfranchise thousands of voters, the state Supreme Court seems to be saying it doesn't agree with that assessment. But if that is the case, the court should have dispensed with the Kabuki theatre and forthrightly called the law what it is — an affront to democracy.
Instead, it sent the case back to Commonwealth Court Judge Robert E. Simpson Jr., further delaying justice, if it is to occur. Simpson must rule by Oct. 2, cutting it close if the ID law remains in effect for the Nov. 6 election. That means civic and other groups can't slow down their efforts to make sure that as many voters as possible have the proper identification to vote, whether it's needed in the end or not.
By punting the case back to Simpson Tuesday, the Supreme Court merely added to the confusion that may discourage potential voters from even trying, which is a more subtle form of disenfranchisement.
The latest data showing arts and culture spending in the Philadelphia region provides a multibillion-dollar boost to the local economy follows other recent surveys that prove supporting the arts is a sound public investment.
With detailed findings to be unveiled Monday, the Greater Philadelphia Cultural Alliance report should be the impetus for renewing the push toward more predictable funding for Philadelphia-area arts troupes, museums, parks, and the like. That has long been a dream.
Pittsburgh, Denver, and other metro areas have had regional funds in place for years, but the idea has yet to catch on elsewhere in Pennsylvania. Indeed, area cultural leaders in recent years have come away from Harrisburg's bruising budget battles considering it a victory when state arts programs were level-funded.