Archive: September, 2011
The scandal involving failed solar-panel manufacturer Solyndra, which reaches all the way into the White House, shouldn't undermine the nation's commitment to developing abundant clean energy.
The FBI, Congress, and inspectors general from the Departments of Energy and Treasury are looking into whether the Obama administration rushed to sign a $535 million loan guarantee for the company without a thorough examination of its finances or the market for its unique solar panels. Solyndra declared bankruptcy Aug. 31, costing 1,100 jobs and putting taxpayers on the hook.
The administration took a leap with California-based Solyndra, expecting that its unique panels would be competitive and possibly transformative in the new industry, thus giving the United States a market advantage.
A national study that concludes 16-year-old motorists are less likely to die in crashes in states with strict distracted-driving rules should move Pennsylvania legislators to toughen state protections.
In the states studied, including New Jersey, the youngest drivers saw a 26 percent reduction in fatal accidents under licensing rules that limited the number of passengers they could carry and restricted their road trips at night.
Companion findings in the study just published in the Journal of the American Medical Association should serve as a warning to older teen drivers, too.
With a down economy, President Obama's job approval ratings are down. But is there something else at work, as a commentary writer explores on the Tuesday Inquirer Viewpoints page?
Where do you stand on this issue?
Cast your vote now.
Here in the great United States of America, people often look down their noses at undemocratic third-world nations where the huddled masses can't get despotic rulers to consider what they think.
Then there's Philadelphia, where the ruling elite also act as if there's no reason to fear the wrath of the public. In this city, apparently any action committed in the name of politics is reasonable, so long as no one dies.
By that standard, several City Council members not only see nothing wrong with State Rep. Dwight Evans' using strong-arm tactics to get his way in awarding a charter-school contract; they are are angry at Mayor Nutter for having the gall to make public the findings of an investigation into the matter.
In their annual stocktaking, University City District officials last week made a compelling case for crowing about the West Philadelphia community that's home to universities, hospitals, and research and scientific enterprises.
With multimillion-dollar projects like a new Hilton, hospital research towers, student housing, and the University of Pennsylvania's eastward expansion over 14 acres of former U.S. Postal Service parking along the Schuylkill, the neighborhood anchored by Penn, Drexel University, and 30th Street Station may be Philadelphia's busiest development hub.
It's particularly exciting to see development like the Penn campus extension that helps to cement the link, both visually and physically, with Center City. The coming addition of a large pedestrian plaza flanking the old 30th Street post office building will bring what could be regarded as the two sides of the city's downtown even closer together.
Pennsylvania's treasurer has released a study showing that locating another big casino in two other areas of the state - rather than Philadelphia - would produce the most revenue for the state's coffers.
Where do you stand on the issue of bringing another casino to Philly, given that the city's poverty rate continues to rise?
Cast your vote now.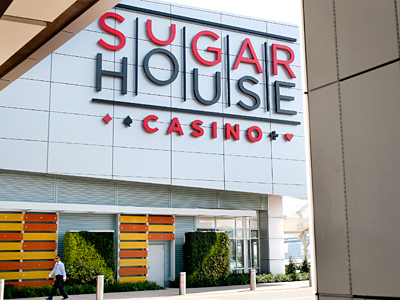 It would be better news if state officials had announced a commitment to stop relying on gambling to fund Pennsylvania's needs.
But at least Philadelphia residents can gain some satisfaction from state Treasurer Rob McCord's assessment that this town shouldn't host the next big casino.
After surveying the most lucrative sites for yet another casino, McCord concluded that Philadelphia probably would not raise the most money for the state treasury. Both the York and Reading areas would bring in more revenue, McCord reported in a ranking of 11 potential casino sites.