Archive: September, 2009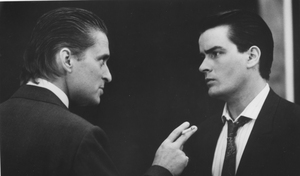 Director Oliver Stone has returned to Lower Manhattan to film a sequel to his 1987 film, Wall Street.
After the cutthroat Gordon-Gekko years, Stone didn't think he would need to say more about corporate greed. Turns out, the insider-trading scandals and corporate-raiding dramas of the go-go '80s were mere chump change compared with the runaway greed and excess that has become the core fabric of today's venerable investment banks, hedge funds, and private equity traders.
Indeed, Stone says that many hotshot bankers have told him over the years that his film — which depicted corporate America at its ruthless worst — perversely prompted them to seek a career on Wall Street. The famous Gekko line that "greed is good" has become a mantra for many bonus-hungry MBAs.
That ethos explains why so few on Wall Street seem to have learned any lessons from the worst financial collapse since the Great Depression. Instead, it is back to business as usual in the financial markets.
Day traders have returned to the stock market. Speculators are driving up oil prices. And investment banks are pushing new exotic investment vehicles.
One new scheme is the purchase of so-called "life settlements." Under this plan, bankers buy life insurance policies from ill and elderly people. The policies are then "securitized," or packaged by the thousands, and sold as bonds to investors, including pension funds.
The earlier the insured person dies, the more investors profit. But if the person lives longer than expected, investors could lose money. Either way, Wall Street makes money from the fees to create the bonds and trade them.
The concept is reminiscent to the securitization of dubious subprime mortgages. That scheme only worked as long as real estate prices went up. Once the bubble burst, home prices plummeted, and the economy sank into a deep recession. The fallout cost millions of jobs and wiped out retirement savings for many.
Government bailouts were used to prop up the banks, leaving taxpayers on the hook for hundreds of billions of dollars. The crisis is finally easing, but many on Main Street are still hurting and may never recover.
Meanwhile, Wall Street continues to mint millionaires. More than 5,000 bankers received bonuses of more than $1 million last year. One Citibank executive got almost $100 million.
In a capitalist system, employees should be rewarded for hard work and innovation. But Wall Street continues to reward workers for extreme short-term risks, with no penalties for failure.
That's why the Federal Reserve is correct to try and curb compensation policies that encourage bank employees to take too much risk. The proposal should include a "clawback" provision that enables banks to reclaim pay from workers who take excessive risks.
Until Wall Street learns that greed isn't good, everyone else will continue to pay.
Concern is growing that President Obama has become wobbly about the military strategy for Afghanistan that he endorsed in March.
In fact, there's good reason to believe a new report from his top military commander in that theater, Gen. Stanley A. McChrystal, was leaked to gain public support before giving it to Obama.
If that was the intent, it had some success. Some pundits have urged the president to meet McChrystal's request for additional troops lest the war be lost. This would be in addition to the 21,000 additional troops already approved by Obama, which will ratchet up the total to 68,000.
But Obama has signaled that he won't let public opinion alone steer his course. Nor will McChrystal's voice be the only one he listens to. "There are other assessments from very expert military analysts who have worked in counterinsurgencies that are the exact opposite of McChrystal's," said Secretary of State Hillary Rodham Clinton.
Why would the administration appear to be backing away from policies it seemed so sure of in March, when Obama said the Taliban and al-Qaeda must be defeated so that Afghanistan never again becomes a base for terrorists who attacked our country?
Well, for one thing, Afghanistan's recent presidential election has been discredited by rampant allegations of fraud. President Hamid Karzai's government was already known for corruption. Now, Karzai has made it even more difficult for the United States to hail him as an emblem of democracy.
Karzai aside, a number of experts are reassessing not just the strategy but the U.S. goal in Afghanistan. The Council on Foreign Relations has published much of the debate in its periodical Foreign Affairs.
In one article, Ohio State University political scientist John Mueller points out that al-Qaeda doesn't need a secure base to carry out terrorist operations. He notes that the operational base for 9/11 was Hamburg, Germany.
Mueller says many previous notions are no longer valid. For example, FBI Director Robert Mueller in 2002 estimated there were up to 5,000 al-Qaeda operatives in the United States. But after eight years of "well-funded sleuthing," not a single al-Qaeda sleeper cell or operative has been found.
Steven Simon, a CFR senior fellow for Middle Eastern Studies, wondered whether the moment has been missed to successfully finish the large-scale mission that President George W. Bush began. He posits that reducing the terrorist threat might be better accomplished with the current program to kill al-Qaeda's leadership through drone attacks.
That Obama is willing to listen to others while weighing the sound advice of his military commanders should not be cause for undue alarm. In his United Nations speech Wednesday, Obama restated a goal "to disrupt, dismantle, and defeat al-Qaeda and its extremist allies." And he asked the world body for help.
It seems that the president just wants to get it right. With the lives of so many U.S. soldiers at stake, he must not be wedded to a strategy if it won't make America safer or Afghanistan stronger.
When the Senate confirmed Sonia Sotomayor for the Supreme Court, her status as the first Hispanic justice wasn't the only noteworthy part of the story.

She was also the first judicial nominee at any level to be approved by the Senate since President Obama took office.
And since confirming Sotomayor on Aug. 6, the Senate has approved only one other nominee for the entire federal judiciary.

Meanwhile, there are 94 vacancies for federal judges nationwide. Seven <NO1>of them<NO>are in the Third Circuit, which includes Pennsylvania, New Jersey and Delaware. An additional 26 federal judges are expected to leave their posts by the end of next year.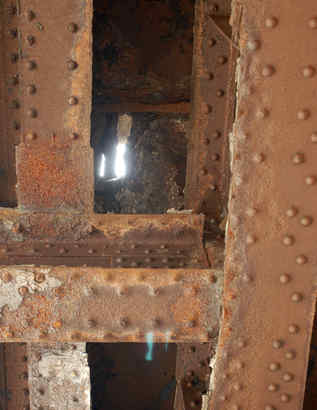 For years, Amtrak has put off spending millions to repair crumbling bridges. Those delays may cost even more in the long run, or lead to a tragedy. That's why Amtrak needs to make the pace of repairs a top priority.
Nearly half of the agency's 302 bridges in the Philadelphia region have elements rated "poor" or worse, according to bridge-inspection reports over the last two years obtained by The Inquirer.
Amtrak officials say the bridges remain safe for travel and are frequently inspected. Yet Amtrak resisted making the inspection reports public for more than a year and did so only after The Inquirer threatened to file a lawsuit.
Withholding that information is unacceptable, especially given that the public travels on the railroad and shells out $1.5 billion a year in subsidies.
Amtrak officials have a duty to provide complete transparency about the safety of its system, and the public has a right to know.
Even more troubling, the inspections found that 143 bridges, 47 percent, received "poor" or lower marks for defects that included deteriorated metal plates or decaying stone walls. Some have eroded support piers, others badly worn girder elements and missing rivets.
None of the bridges had any "failed" marks, even more reason to make the repairs before the situation worsens.
The 302 Amtrak bridges in the region are all in Philadelphia and its four suburban Pennsylvania counties. The problem is similar elsewhere in the country, where Amtrak owns about 1,400 bridges, mostly in the Northeast. (There are no Amtrak-owned bridges in South Jersey.)
Train accidents caused by a structural failure of railroad bridges are rare. But bridges can collapse, as happened in Minnesota in 2007, when an element failed and columns buckled, causing a collapse that killed 13 people.
Closer to home, commuters may remember that it was only last year that the region dodged a potential catastrophe when major cracks were found in a column on I-95 that required an emergency closing.
With more bridges than money, Amtrak has a challenge to determine which repairs can afford to wait and which must be made now. It has already deferred an estimated $5 billion in capital and infrastructure maintenance spending.
Federal stimulus funds requested by Sen. Arlen Specter (D., Pa.), if granted, would help pay for some of the repairs. That's a start. But Amtrak needs a long-term plan to fix and maintain its bridges.
A large-scale public works program that rebuilds deteriorating bridges and other infrastructure may offer the best solution to a national problem.
Amtrak should consider the inspection reports as warning signs. The repairs demand top priority — before there is a disaster.
The Philadelphia School Reform Commission should do what City Hall has so far been unable or unwilling to do: Unload the scores of patronage hacks on the district's payroll who actually work for the Board of Revision of Taxes.
There's no legitimate reason why the struggling school district should waste $4 million a year to pay for the nearly 80 BRT patronage hires. Cutting off funding for the BRT workers now could help pay for more teachers, educational programs, and books.
The BRT workers have been on the school payroll for decades. The reason comes straight from the Tammany Hall playbook of machine politics.
The City Charter prohibits municipal employees from dabbling in politics, so the BRT workers are parked on the school district's payroll. That sleazy maneuver allows the BRT workers to evade the City Charter directive and carry out political duties for their respective party backers.
These BRT employees only got their jobs through political connections. None of the patronage hires has any expertise in setting property-tax values or any of the other main functions of the BRT. They basically push paper and answer phones.
Meanwhile, they are free to do political work for their patrons, getting out the vote and keeping various elected officials in power — all while being financed on the backs of overtaxed citizens.
Welcome to Philadelphia, where keeping the party machine chugging along is the raison d'être. For the last half-century, the machine in power has been the Democrats, while the Republicans have been happy to sit back and enjoy a smaller but guaranteed slice of the taxpayers' pie.
Mayor Nutter and City Council promised to fix or blow up the BRT after an investigation by The Inquirer last spring exposed corruption, incompetence, and uneven and unfair tax bills for similar properties. But so far, there have been no major changes.
Of course, there was a study. City Hall is very good at ordering up studies. But really fixing something so badly broken as the BRT is another story.
A plan to reform the BRT is expected soon. Any proposed change should include ridding the BRT of patronage hires.
The jobs should be advertised and open to the public. Those who are the best qualified to do the work should get hired. Job requirements shouldn't include knowing a Council member or being a ward leader.
But don't count on City Hall to end a patronage system that is the lifeblood of the political parties. That's why the School Reform Commission shouldn't wait for Nutter and Council to act.
If the SRC would cut off funding for the patronage workers now, the city would be forced to confront one of the problems that plagues the BRT. At the same time, the school district could free up millions of dollars that could help improve the quality of education.
But this is Philadelphia, where most leaders are afraid to rock the bloated patronage boat. So don't be surprised if the SRC lacks the political courage to act, even for the sake of children.
Dozens of faith-based activists who had no more authority than the moral force of their cause deserve much of the credit for shutting down one of Philadelphia's worst sources of handguns used in crimes.
Given the carnage on city streets from illegal weapons, the apparent success of the daily protests by Heeding God's Call sure beats singing a few verses of "We Shall Overcome."
Not that protests should be needed to prompt federal enforcement of firearms laws. Nor should newspaper exposes, such as the 2006 Inquirer articles about the suburbs' former mecca for crime guns, Lou's Loans of Upper Darby.
But it's clear that activism of the Heeding God's Call variety — as well as the increasingly vocal Mayors Against Illegal Guns campaign in Pennsylvania — is the best hope for pushing back against National Rifle Association opposition to commonsense trafficking safeguards.
Among those needed reforms: Requiring gun owners to report any lost or stolen weapons to thwart straw buyers, and limiting handgun buyers to one a month.
Members of Heeding God's Call began regular protests in January outside gun-dealer James Colosimo's store at 10th and Spring Garden Streets. That ramped up public pressure on federal authorities, who long had reason to suspect illegal gun sales originated at Colosimo's.
A Good Friday service near the gun shop attracted an impressive 250 people who prayed for peace, while the most recent protest occurred Monday.
Without acknowledging a link to the protests, the U.S. Attorney's Office on Tuesday accused Colosimo's of selling 10 guns to people that employees "knew or had reason to believe" were illegal straw buyers fronting for gun traffickers.
The Bureau of Alcohol, Tobacco, Firearms, and Explosives (ATF) also announced plans to revoke Colosimo's federal firearms license — a move that, Colosimo's attorney said Wednesday would result in the gun shop's closing.
Colosimo denies he knowingly sold weapons to illegal buyers. He chalked up the fact that he had sold so many guns used in crimes to his high-volume business. The ATF charges contradict that claim.
A cruel irony is that Colosimo's is just blocks away from the city Fraternal Order of Police union hall, too often draped in black in honor of officers gunned down.
What's important now is that a major source for guns in crimes has been shuttered. As Bryan Miller, executive director of Cease Fire New Jersey, said, "Law-abiding citizens should rejoice."
A state investigation that found a Montgomery County swim club discriminated against a group of minority kids who visited its pool only underscores how much racism still remains a sad part of society.
This was no philosophical treatise on the role of racism in some of the more agitated, animated opposition to ideas being put forth by this nation's first black president, in particular President Obama's health-care reform plan.
Here was a fully investigated conclusion that, yes, racism still exists in America, and earlier this summer it dashed water into the faces of little black and Latino children who naively ventured to a suburban pool for a swim.
The story is well-known by now. In June, 56 black and Hispanic children from Northeast Philadelphia's Creative Steps Inc. day camp visited the Valley Club in Huntingdon Valley. Some children said they heard club members make racial remarks while removing their own children from the swimming pool. One child recognized a teacher from Laura H. Carnell Elementary School who said, "What are all of these black kids doing here?"
The children were allowed to swim, but later the fee that the day camp had paid to use the pool weekly during the summer was refunded. The club said it had decided that having so many unskilled swimmers at one time represented a safety hazard.
The Pennsylvania Human Relations Commission says that was a lie. After an investigation that included examining e-mails exchanged by Valley Club members before and after the incident, it concluded that there had been "racial animus" and that "racially coded comments" were made.
The commission's investigation further revealed that the Valley Club had no African American members. It also said recent recruitment drives to expand the club's membership had been directed mainly at areas with mostly white populations.
Many people gave the Valley Club's leaders the benefit of the doubt when they said it was safety, and not racism, that led them to renege on the contract with the day camp. Now, it looks as if that was just a ruse to hide their bias.
Their prejudice will be costly. The commission's judgment, based on one complaint, includes a $50,000 civil penalty to be paid to the state. If the same finding and fine is applied to the related complaints of other children, the swim club could go bankrupt.
Valley Club attorney Joe Tucker said, "It was a fait accompli once the media got ahead of the facts." That's a lame excuse, given the time spent by the commission to investigate the June 29 incident.
The truth is that the Valley Club had hosted similarly sized groups in the past and should have been able to accommodate this group in a pool built to hold 260 bathers. Club officials knew in advance the number of children that Creative Steps would bring.
What they didn't count on was the reaction of club members when so many little brown bodies jumped into the water. The reaction was racist. The club's leaders succumbed to it, and so are just as guilty. Like the rest of America, they shouldn't try to deny the reality of racism but confront it with its nemesis — tolerance.
The leaders of the G-20 nations meet today in Pittsburgh (yes, Pittsburgh) amid international skepticism that the gathering can achieve lasting solutions to the financial turmoil.
When the world leaders met in London last April, they were focused on rescuing the global economy from collapse. They agreed to pump $1 trillion into markets to promote growth and save jobs, which seems to have prevented the crisis from getting worse.
The question now is how to prevent another economic meltdown. In his radio address last week, President Obama said the group should address gaps in regulation that enabled Wall Street and other masters of the universe to engage in reckless risk-taking.
Obama is right, but already there are signs that he's backing off a regulatory crackdown. The administration no longer is fighting for a merger of the Securities and Exchange Commission with the Commodity Futures Trading Commission, which could have brought more effective oversight of the shadowy deals that contributed to the financial implosion.
Bankers' bonuses, too, should be addressed. Too many investment bankers were rewarded for taking big risks that failed spectacularly. And despite a lot of tough talk, investment houses are returning to their high-flying bonus ways — even at firms that received government bailouts. The European Union has agreed that the G-20 should adopt binding rules on executive bonuses.
The United States is expected to push for rules that would boost banks' capital reserves, to ensure they have more of a cushion to weather another crisis. That's a worthy idea, provided that it can be accomplished without causing banks to further restrict lending.
Two years ago, lenders were too loose with credit; now, they are making it too difficult even for responsible borrowers to get loans.
Why debate these weighty matters in Pittsburgh? Even the city's leading newspaper asked that. A prime minister or a king might not care that the Steelers and Penguins are reigning world champs, or that pierogies are a delicious treat.
But the host city does have plenty to showcase. Despite ongoing challenges, Pittsburgh has succeeded in remaking its economy.
Thirty years ago, the steel mills upon which the city relied for so long were dying. Thousands of jobs disappeared. Today, Pittsburgh has a diversified economy, a vibrant downtown, and a focus on green jobs. The biotech and health-care industries have helped to keep its unemployment rate below the national average.
Pittsburgh still has problems common to many cities, including population loss and shaky municipal finances. But as the host for a summit on economic recovery, Philadelphia's cousin is an appropriate choice.