Archive: August, 2009
Gov. Corzine said this week Libyan leader Moammar Gadhafi "is not welcome" in New Jersey.Gov. Corzine said today Libyan leader Moammar Gadhafi "is not welcome" in New Jersey.
"Gadhafi is not welcome in New Jersey by anyone's standards," Corzine said in a statement. "I'm not sure what our legal recourse is, but the fact is that he is not welcome."
Republican gubernatorial challenger Chris Christie issued a similar statement decrying the Libyan leader's plans to set up his tent in the Garden State.

The strongest message sent by Bucks County school officials investigating a teacher's alleged affair with a 17-year-old student may be the ouster of three fellow teachers said to have kept quiet after learning of the relationship.
Former Council Rock South High School math teacher Robert C. Hawkins, 43, faces criminal charges for child-endangerment and corruption of a minor for the purported five-month affair. Hawkins, fired in May, surrendered to police Tuesday.

But it's also the apparent failure of Hawkins' three colleagues – police say there may be more who knew – to sound the alarm that's troubling. One has resigned and two others have been suspended with the intent of being fired.
What's that? They weren't sneaking around with a teen-ager, so why should they be punished?

Whether or not laws were broken, teacher-student relationships are clearly inappropriate – and, in part, it's up to a school community as a whole to enforce standards barring such hook-ups. It's the contention of Council Rock school officials that Hawkins' colleagues failed the student involved in this case.
The passing of Sen. Edward Moore "Teddy" Kennedy has silenced the greatest liberal voice of the past 50 years and drawn the curtain on an epic generation of a political dynasty.
Kennedy, 77, who died last night from brain cancer, was the third-longest serving senator in the nation's history. Although his liberalism was legendary, this Democrat's true effectiveness was in his ability to compromise with Republicans to get his initiatives enacted into law.
He never quite matched the public's adoration for his older brothers, President John F. Kennedy and Sen. Robert F. Kennedy, whose lives were cut short by assassins' bullets. But Ted Kennedy's legislative achievements far surpassed the impact of his brothers in the lives of ordinary citizens.
The State Department shouldn't allow Libyan leader Moammar Gadhafi to set foot in New Jersey during his United Nations visit to New York.
The U.S. government took Libya off its list of terrorism-sponsoring countries in 2006, but many families in New Jersey haven't taken Gadhafi off their list. Libya was responsible for the bombing of Pan Am flight 103 in 1988, which killed 270 people, including 38 New Jerseyans.
The Libyan government owns a mansion in Englewood, N.J., and Gadhafi may want to stay there when he addresses the U.N. General Assembly next month. It will be his first visit to America.
Gadhafi's government accepted responsibility, sort of, for the Pan Am bombing six years ago. And Libya did pay $1.5 billion to the victims' families. But Gadhafi has always portrayed the compensation simply as the price he had to pay to lift U.N. sanctions against his country, not as a statement of remorse for mass murder.
The United States restored full diplomatic relations with Libya last year after the payments.
The victims' families deserved to be compensated. But they do not owe Gadhafi the courtesy of having their state play host to him, or helping to provide security for him as he comes and goes. Why should New Jersey taxpayers help to protect a man whose regime executed 38 of their fellow citizens en masse?
Libya under Gadhafi also was responsible for killing two U.S. soldiers and wounding 79 other Americans in the bombing of a nightclub in Berlin in 1986. That incident prompted President Reagan to order the bombing of Libya, raids that killed dozens of people, including an adopted daughter of Gadhafi.
Gadhafi is scheduled to arrive in New Jersey only weeks after he gave a hero's welcome home to the only person ever convicted in the bombing.
Abdelbaset Ali Mohmed al-Megrahi, 57, a former Libyan intelligence officer, was released from prison in Scotland after serving only eight years behind bars. He is said to be suffering from terminal cancer. Thus he was set free, into the arms of Col. Gadhafi on Libyan soil.
The mayor of Englewood said it will cost his town at least $20,000 a day to provide police patrols while Gadhafi is in town. Paying that would be an affront to New Jerseyans, but not nearly as offensive as his mere presence would be for those who lost so much at the hands of Gadhafi's regime.
The U.S. State Department can, and should, restrict Gadhafi's movements during his trip. Keep this "reformed" international thug out of New Jersey.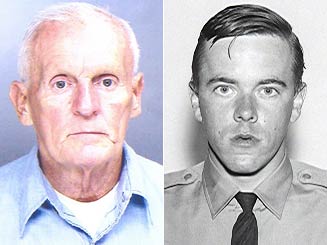 It's amazing to watch former State Sen. Vincent J. Fumo continue to try to game the criminal justice system. Meanwhile, a not-so-famous convict, William J. Barnes, rots in prison awaiting trial on a dubious murder charge.
First, Fumo used scores of letters from influential friends, including Gov. Rendell, to help him convince U.S. District Judge Ronald L. Buckwalter to go easy on him at sentencing.
Then, Fumo tried to delay the Aug. 31 date he was ordered to report for prison by citing an addiction to prescription drugs and alcohol. Buckwalter, to his credit, said Fumo will have plenty of time for detox behind bars.
Fumo may still use his addiction claim to try to shave up to a year off of his 55-month prison term by enrolling in an inmate treatment program. For now, Fumo is fighting his prison assignment in Kentucky, arguing that the 525-mile trip from Philadelphia is too far from home and would create a hardship for his family to visit.
He prefers the federal prison in Lewisburg, about 60 miles north of Harrisburg. What gall? Perhaps Fumo can get one of his connected friends to write a letter to the federal Bureau of Prisons.
Imagine the response if Fumo's requests were being made by any other convict. Most have addictions, and who wouldn't want to be closer to home? But if you really want to see why some people take it as gospel that there is a separate justice system for the wealthy, compare Fumo's maneuvers to the treatment of Barnes.
Barnes is a 73-year-old man who shot and paralyzed a Philadelphia police officer in 1966. He was convicted of attempted murder and served 20 years in prison.
Officer Walter Barclay died from a urinary tract infection in 2007. District Attorney Lynne Abraham then made the legal stretch of charging Barnes with murder, claiming the shooting 41 years earlier had sparked a chain of medical events that led to the infection that killed Officer Barclay.
Remember, Barnes had already served 20 years for that shooting.
There's no denying he was a low-life back then, who shot a policeman and ruined his quality of life, not to mention the impact on Officer Barclay's family.
But Barnes is now an ailing old man who served his time. The murder charge is simply piling on.
Even more egregious, Barnes has spent almost two years in prison while [ITALIC]awaiting [/ITALIC]trial on the murder charge. Whatever happened to the Sixth-Amendment right to a speedy trial?
In fact, it may not take place until 2011, due to an attempt by Barnes' lawyers to remove the judge from the case because of an apparent conflict. Common Pleas Judge Shelley Robins was once a prosecutor in the District Attorney's Office, and her name appears on a legal brief related to Barnes' case. Robins says she has no memory of the case, and has declined to recuse herself.
Sorting through the legal dispute may delay Barnes' trial — now scheduled to begin in February — by another year.
Given the challenges of trying to prove her convoluted case, Abraham may be happy to let Barnes waste away behind bars. But real justice would be to release the old man on bail until his trial occurs. Fumo, meanwhile, should brush up on the lyrics to "My Old Kentucky Home."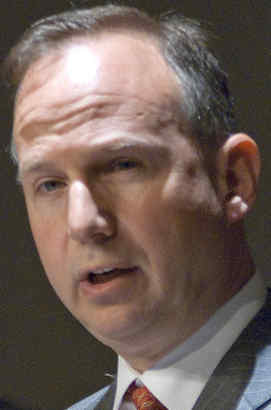 Given all the social problems associated with gambling, the resounding court defeat Monday for Delaware's attempt to throw open its doors to professional sports gambling was a welcome call.
That it happened in Philadelphia's federal appeals court is particularly gratifying, inasmuch as city residents would be a prime target of sports betting operations. (The presiding judge on the federal panel was a former city judge and deputy city solicitor, Theodore A. McKee.)
With only a short drive separating gamblers from prospective sports betting parlors in the First State, the plan to offer single-game betting – as opposed to multi-game wagering now legal in Delaware – wasn't good news for the average Philly sports fan's household budget. (Nevada legalizes such betting, but that's a long drive - or an expensive flight.)
Len Mfuasi of Philadelphia had this to say in a letter to the editor:
Much has been written about black Harvard professor Henry Louis Gates Jr.'s arrest by a white police officer. Can we stop the bull and the overly childlike, deferential behavior and get down to the nitty gritty?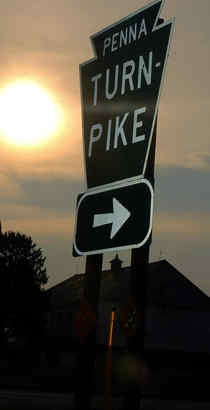 Given the eight-week stalemate over the Pennsylvania budget, Harrisburg might be the last place to look for government officials willing to head off a fiscal problem before it becomes a full-blown crisis.

Just maybe, though, things will be different where it comes to meeting the critical need for funding of the state's highways, bridges and mass transit.

Indeed, PennDot highway officials, Pennsylvania Turnpike Commission financial experts, and Philadelphia transit-agency executives have begun to sound the alarm over a $450 million transportation revenue shortfall due to hit next summer.

When state lawmakers passed a measure in 2007 designed to provide $900 million a year for transportation, they expected to raise half the funds from new tolls on Interstate 80.

Thanks to borrowing by the Turnpike Commission, transportation project funding has been flowing already: $500 million for roads and bridges, and $400 million for transit this year.

But a new revenue source is needed to sustain these infrastructure investments beyond July 2010. It could be the I-80 tolls or a Plan B: perhaps a more broad-based gas tax hike or other transportation-related levy.

For his part, Gov. Rendell hoped to fund Act 44 by leasing out the turnpike to a private operator, then drawing on the investment of the lease proceeds. Fortunately, that financially risky plan collapsed well before Wall Street's woes quashed Rendell's rosy prediction of success.

That leaves the tolling of I-80 is a middle-of-the-road option. Trouble is, the state has yet to win federal approval to put up toll booths along the 311 miles of I-80.

Too much time has been allowed to elapse since an initial push for federal permission failed in late 2007. So it's welcome news that turnpike and PennDot officials plan to make another stab at getting the go-ahead for I-80 tolls.

A change of administrations in Washington could result in a warmer reception. Certainly, President Obama has made a priority of investing in the nation's infrastructure — with high-speed rail and transit, in general, a key focus.

The resistance to I-80 tolls remains strong across the state's northern tier from members of Congress and businessmen who contend the tolls would cripple the local economy. But those fears still seem exaggerated.

Tolls would be spaced widely so that local motorists would travel toll-free. As for the risk that truck traffic would take another east-west route — particular heading to and from the New York and New Jersey port — it's either I-80 or the turnpike.
But failing to plug the fiscal hole in Act 44 would mean backsliding after two years of progressive funding for transportation across the state.

For thousands of Philadelphia transit users, in particular, the loss of $120 million a year by SEPTA could scuttle key capital projects like a smart-card fare system or the makeover of the shabby City Hall subway station.

So transit riders and motorists alike need to put their elected officials in Harrisburg on notice: Even while the budget mess is being resolved, officials need to do the responsible thing and map out a route to keep transportation funding rolling along.