Archive: July, 2012
The public may never know where all the phantom money spent to try to defeat Republican U.S. Senate candidate Tom Smith in Pennsylvania's Republican primary came from.
Not that it mattered to the Armstrong County coal executive, who had plenty of cash of his own to counter any onslaught by anonymous donors. Smith reportedly spent $4 million of his own money and won the right to face Democratic Sen. Bob Casey in November. Nonetheless, Pennsylvanians, indeed all Americans, ought to be bothered by the campaign-finance shenanigans only recently revealed by the Center for Responsive Politics that occurred in this state.
In Smith's April primary race against four opponents, the one endorsed by the state Republican Party, Steve Welch, benefited from $175,000 in attack ads aimed at Smith that were paid for by a super-PAC called Freedom Fund for America's Future. But almost all of Freedom Fund's money came from another super-PAC called Fight for the Dream.
The pinpoint accuracy of the head count conducted every decade by the U.S. Census Bureau is impressive enough, but the agency's greatest insights may come from its annual surveys, which take the pulse of Americans on topics as varied as their income, commuting habits, and home-heating setup.
Data gleaned from the yearly surveys provide businesses with critical information on their markets for products and services. A retailer, for instance, might use the findings to decide where to locate a new store; a manufacturer might determine the best site for a new factory.
For government officials, the data is indispensible in directing the more than $400 billion in federal funding each year that helps states and communities meet transportation, education, health care, policing, and other needs.
Inquirer Editorial Board
@ 2:55 AM 
Permalink
|
With competition for a second Philadelphia casino license now under way, it's worth heeding Gov. Christie's wise caution about expanding gambling at the Meadowlands complex in North Jersey.
Christie's staunch opposition to a Meadowlands casino, reiterated at an Assembly hearing last week, rests mostly on the sound observation that it could undermine the state's efforts to boost the fortunes of Atlantic City.
The Shore resort has struggled in the face of growing competition from casinos in Pennsylvania and other states. Even the glitzy new $2.4 billion Revel casino has gotten off to a slow start.
Inquirer Editorial Board
@ 2:10 AM 
Permalink
|
For the first U.S. church official convicted of covering up sex abuse by priests, the appropriate wages of sin include jail.
Beyond punishing Philadelphia Roman Catholic Msgr. William J. Lynn for failing to shield an altar boy from a priest known to have molested another youth, the certainty that he will spend three years in prison — and as many as six — sends a powerful message to anyone who enables abuse.
Lynn, 61, who served as secretary for clergy for the Archdiocese of Philadelphia from 1992 to 2004, was convicted last month of child endangerment. The 12-week trial that led to Lynn's conviction also linked the late Cardinal Anthony Bevilacqua to the archdiocese's policy of moving suspected predator priests to other parishes, rather than alerting civil authorities. As former Philadelphia District Attorney Lynne M. Abraham said, "The cover-up went all the way to the top."
Inquirer Editorial Board
@ 2:30 AM 
Permalink
|

When Gov. Corbett triumphantly signed his $27.6 billion budget on June 30, he said he was trying to find alternative programs for the 70,000 people he was throwing off the state's welfare rolls. They're still waiting.
Truth is, there is no state or federal alternative for the people receiving general assistance. That's why the program was created. The only alternative is for the governor to find his heart and restore the funds. If he doesn't, participants will stop getting their measly $205 monthly checks next week.
The recipients are single adults, including abused women and addicts in treatment programs. They can get GA only for up to nine months over their lifetimes. Disabled persons who have waited up to two years to get federal disability also depend on GA.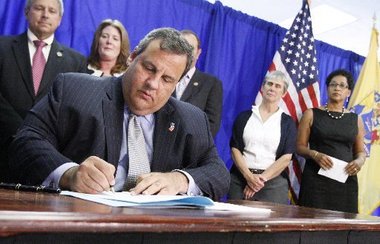 Hearings into the lax oversight of New Jersey's prison halfway houses won't do much good if they don't dig into the fundamental question of whether the state should scrap the privatized program and assume direct control with its own employees.
The separate Assembly and state Senate hearings this week come a month after a New York Times series reported that some halfway houses have become dens of violence, drug abuse, and sexual assault. They have become holding tanks for prisoners awaiting trial and include inmates with such violent histories they should have never been assigned to live in low-security settings. It's no wonder some residents have begged to be returned to a regular prison. Some residents have simply walked away. Meanwhile, some halfway-house staff have falsified records that indicate whether inmates received social services.
Halfway houses are cheaper to run than regular prisons — by about half. But you get what you pay for. The poorly paid halfway-house employees have little motivation to do their jobs well. There is a cost to their incompetence. One man sent to a halfway house for not paying traffic fines was killed. Another resident escaped and killed a former girlfriend.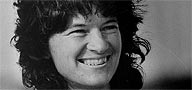 'Ride, Sally, ride" — the refrain of a 1966 hit song by soul singer Wilson Pickett — became the chant of millions of admirers who watched Sally Ride become the first American woman in space in 1983.
Ride, who died Monday from pancreatic cancer, was beloved for her ability to come across as an ordinary person doing extraordinary things. She made people laugh with self-deprecating comments. Asked whether she would wear a bra in space, she replied, "There is no sag in zero-G."
Ride said she "didn't really think about it that much" when she was making her pioneering flight aboard the space shuttle Challenger. "When I got my first view of Earth," she recalled, it was "just a spectacular view, and a chance to see our planet as a planet."
With frightening,rapid-fire frequency, gunmen wielding combat-style weapons keep forcing Americans to face the consequences of our irrational acceptance of the nation's too-easy access to guns.
How many mass murderers will it take before lawmakers from Congress on down break the National Rifle Association's grip?
A masked man turned an Aurora, Colo., movie theater into a horror show after midnight Friday, killing 12 and injuring 58. The massacre followed more than a decade of mass shootings that have claimed dozens of lives, including the 1999 killings in nearby Columbine.