Archive: June, 2012
Score one for the wolves in Harrisburg.
In their hunt for the working poor's money, payday lenders separated three weak Philadelphia legislators from the herd. State Reps. Bill Keller of South Philadelphia, John Sabatina of the lower Northeast, and John Taylor of Port Richmond voted to help payday lenders make a comeback in Pennsylvania.
The state has a 24 percent interest rate cap on short-term loans and bans Internet lending. But state Rep. Chris Ross (R., Chester) wants to blow the cap and expose borrowers to an annualized 369 percent interest rate. His bill invites Internet lenders back even after the Supreme Court upheld the ban in 2010.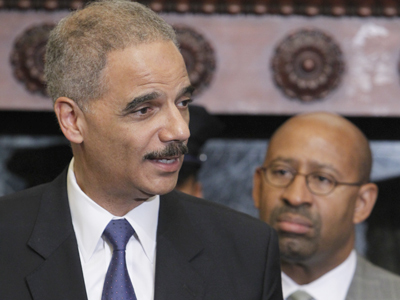 A man was shot to death in North Philadelphia, another in University City and another in Mantua. One was fatally stabbed in South Philadelphia. Two men fired guns into a crowd of about 100 people playing basketball in Logan. Four were wounded.
Altogether, the latest weekend of relentless carnage left four dead and at least 13 injured. The mayhem continued Tuesday in Lawncrest where firefighters found a bound and burned body.
The bloodshed didn't respect neighborhood boundaries. Killers didn't care if their victims were at a block party or sitting in a quiet bar. Violence is so out of control that Philadelphia's homicide rate is up 23 percent from last year.
As the nation emerged from a deep recession, millions of Americans showed a welcome, and even surprising, spirit of generosity. They offered the less fortunate a bigger hand up, and they bolstered support for education, the arts and international relief efforts.
The nearly 4 percent increase in 2011 charitable giving by individuals reported this month — as opposed to corporate philanthropy which basically flat-lined — stands out as a bright spot on a still-ailing economic landscape. The report came from the nonprofit Giving USA.
While donations didn't recover to their prerecession high of nearly $310 billion reached in 2007, last year's increase was even more impressive for being the second annual rise in a row.
The Supreme Court's landmark ruling Monday barring mandatory life sentences for teenage criminals offers the welcome glimmer of hope for the parole for thousands of lifers across the nation.
In Pennsylvania prisons nearly bursting with inmates who were locked away as teens, the mandatory-term ruling poses a major challenge in righting a potential wholesale injustice.
No other state has thrown away the key on as many juvenile offenders — with around 480 serving life terms for crimes committed before age 18. The Pennsylvania Supreme Court has been asked to order the review of hundreds of those cases, and the court has a duty to move decisively in that direction now.
On Trenton's legislative calendar, amid vying tax cut plans, is a smart bill that would curtail a decades-old property tax scam.
It requires land owners to make at least $1,000 a year from their farmland to get a whopping 98 percent property tax break. The theory is that real farmland produces real income and raising the threshold from $500 a year to $1,000 a year would weed out what cosponsor Sen. Jen Beck (R., Monmouth) calls "fake farmers." The bill would return 47,377 acres of farmland to the tax rolls, generating about $2 million.
The tax exemption was created in 1964 to protect the Garden State's shrinking farm acres, and it is still a good policy. Farmland brings in income and it also serves as a sponge in a state with so many impervious surfaces that most rainstorms quickly turn into flood watches. But too many land owners use the break to preserve their personal income rather than their land.
Robert W. Patterson, editor of the public-policy journal Family in America and a former Corbett administration adviser, takes your questions and comments on whether the GOP should stand on the side of traditional marriage. Read his Sunday column here. On a mobile device? Click here to join the chat.
New Jersey's prison halfway houses have become havens for drugs, gangs, sex, assaults, and robberies. They are so poorly monitored it is impossible for them to be places where convicts can make orderly transitions to the outside world.
Lax monitoring was pointed out in a report by state Comptroller Matthew Boxer more than a year ago. But the report got little attention from either Republican Gov. Christie, who has deep ties to Community Education Centers, a major halfway-house operator, or from the Democratic-controlled Legislature. In fact, former Senate President Richard Codey once held an insurance contract with CEC, which has showered campaign cash on politicians.
The cost to operate a halfway house is about half what a prison requires, but going cheap has its own costs. According to an analysis by the New York Times, about 5,100 inmates have escaped from New Jersey halfway houses since 2005, compared with three escapes total from its state prisons in 2010.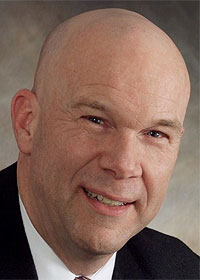 Philadelphia experienced a Young Frankenstein moment last week.
Young Frankenstein was Mel Brooks' hilarious 1974 take on monster movies. A wild-haired Gene Wilder, playing Dr. Frankenstein, at first seems to fail in his attempts at bringing the dead back to life. But then, hearing strange noises, Frankenstein returns to his laboratory.
"Alive," he says in surprise, wonderment, and awe, standing over the stirring monster. "It's alive! IT'S ALIVE!!!"