Archive: June, 2011
When I visit town-hall meetings and school assemblies, I often ask the same question: "What is the one thing that most people who get arrested in Philadelphia have in common?"

The answer: They did not graduate from high school.
One of the key solutions to curbing crime is ensuring that more Philadelphia children earn their diplomas. This is why, to combat truancy, I have partnered with the School District, Family Court, the Police Department, and the Department of Human Services. Combating truancy is a smart approach to crime prevention.
KANDAHAR, Afghanistan — I remember as a teenager watching countless episodes of the TV show M*A*S*H and always having a peculiar attraction, apart from the blood and gore of the operating room, for the austere conditions, challenges, and camaraderie of the doctors and support staff of the 4077. One thing that always struck me was their longing for anything from home — letters from loved ones, Armed Forces Network broadcasts of the Army-Navy game, or ribs and coleslaw from the Adam's Ribs restaurant in Chicago.

Years later, during multiple assignments to Iraq and Afghanistan, I more fully understood that longing. However, since the Korean War, technology has dramatically transformed the way individuals in forlorn locations interface with the outside world.
On this, my third long-term assignment to the Afghan theater, I have stumbled upon a service where I can view my home cable television from anywhere. All I need is an Internet connection.
So there I was, 6,930 miles from home, clicking through more than 200 channels, and what do I end up watching? M*A*S*H.
At 2 p.m. Monday, Mark Zandi will discuss his Sunday Currents piece on the prospects for economic recovery.
On a mobile phone? Click here to follow along.
Congressmen Barney Frank (D., Mass.) and Ron Paul (R., Texas) have introduced a bill to end the federal prohibition on marijuana and free the states to decide whether to legalize the drug for medical or recreational purposes.
Under the best of circumstances, congressional action would be just the right medicine for Gov. Christie, who has refused to sign New Jersey's medical-marijuana law until he is certain that federal authorities would honor it.
Some medical-marijuana dispensaries in California were raided by the Drug Enforcement Administration earlier this year, despite being legal and despite the Obama administration's having said it would lay off dispensaries that operate within state laws.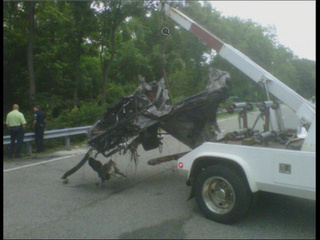 The misguided notions that all rules can be broken, that there are no limits, and that the young are indestructible were around long before MTV first aired the Jackass series in 2000.
Tragically, illustrations of just how wrong those ideas can be have always been with us as well.
This week's reminder was the fiery car crash in Chester County that killed Ryan Dunn, 34, and his passenger, Zachary Hartwell, 30, a recently married war veteran. Dunn was a well-liked member of the Jackass crew whose death has family, friends, and fans mourning nationwide.
Chris Christie should run for president now, assuming he aspires to ever hold that office. The GOP field for 2012 remains wide open, while there is no telling how a 2016 (or later) field could shape up. The economy is the focal point this cycle, so Christie's reputation as a budget-cutting governor suits the times. And popularity in politics is often fleeting, particularly for a Republican from Democrat-heavy New Jersey.

Dan Quayle was once a Hoosier hero after being elected the youngest U.S. senator in Indiana history. Four years ago, actor and former U.S. Sen. Fred Thompson from Tennessee was seen as a GOP savior. And there was a time when the name of South Carolina's former Gov. Mark Sanford was bandied about as presidential timber. But politics is shaped like a football, and there is no telling where Christie's fortunes might bounce in the years ahead.
Consider that a Quinnipiac University poll released last week found the governor with his lowest approval ratings yet — 44 percent approve of the job he's doing, while 47 disapprove. That's down from February, when 52 percent approved of his job performance, and 40 did not. Over the last year, his average approval rating in seven Quinnipiac polls has been 48 percent.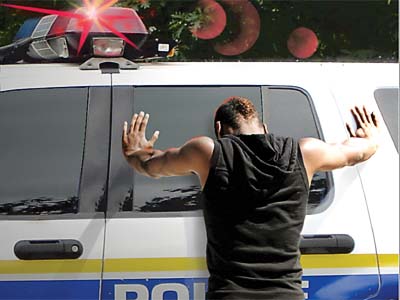 A court-approved agreement requiring the city to provide independent scrutiny of the aggressive stop-and-frisk methods championed as a crime-fighting tactic by Mayor Nutter looks like a good strategy for reining in police excesses.
The plan will still allow police to keep the heat on gun-toting thugs responsible for much of Philadelphia's violent crime.
On a number of fronts, it was a smart move by Nutter, in consultation with Police Commissioner Charles H. Ramsey, to reach a relatively speedy settlement of a civil-rights lawsuit filed last fall on behalf of eight black and Latino men who contended they were racially profiled when stopped by police.
Even though the shop-'til-you-drop lifestyle is rampant in a consumer society, few people would regard shopping for an electricity supplier as their idea of retail therapy.
But lately, the state's top utility regulator has been talking about forcing every Pennsylvania electricity customer to do just that: pick from among a possibly bewildering number of power suppliers.
Concerned that only about 1 in 5 customers in the Philadelphia region has broken away from the Peco Energy Co. mother ship as their power supplier, state Public Utility Commission Chairman Robert F. Powelson, has suggested the state revamp the rules to make shopping mandatory.