Archive: June, 2009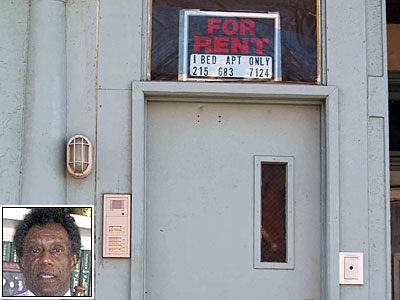 Philadelphia Common Pleas Court Judge Willis W. Berry Jr. should be removed from the bench and stripped of his pension for brazenly running a real estate business out of his chambers with city court staff.
A state judicial disciplinary court on Thursday made the compelling case for Berry's ouster from an elected post that pays him nearly $162,000 a year. It concluded that Berry broke the law by using city workers and office equipment.
That allegation should be pursued by city and state prosecutors. If nothing else, prosecutors' inquiries will serve as a warning against other city officials using taxpayer-paid staff to conduct personal business dealings.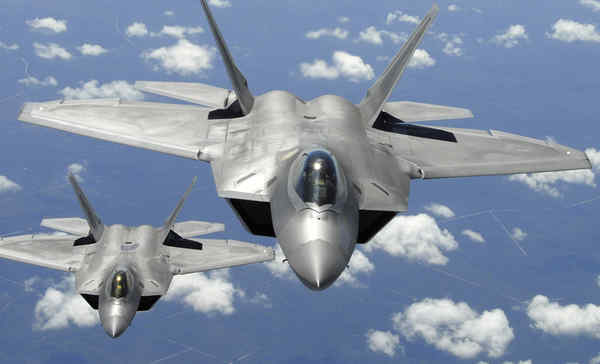 Not only does the F-22 fighter jet evade radar, but it avoids federal budget cutters, too.
As we noted in an editorial in April, Defense Secretary Robert Gates and President Obama want to cut Lockheed Martin's weapons system, which was built for the Cold War and costs up to $191 million per plane. Phasing out the fighter production is part of Gates' plan to overhaul Pentagon programs. Obama has even threatened to veto a defense bill if it includes the F-22 spending.
Every Pennsylvania lawmaker got a copy of the following full-page ad run by the Pa. Alliance to Control Tobacco this week in the Harrisburg Patriot News. It makes for good reading for those lawmakers who typically are tax-averse in the extreme.
The ad makes the compelling case that smokeless tobacco products should be taxed as a means of discouraging their use, since they're both addictive and harmful. That's been Gov. Rendell's sound policy for years.
And right about now the also could use the money to help balance its budget.
Pa. Alliance to Control Tobacco ad
The evil that men do lives after them;
The good is oft interred with their bones
So said Mark Antony in verse written by Shakespeare, but the subject of his eulogy was only a Caesar. The King of Pop is quite a different story.
So sure, for weeks, months, likely years, newspaper articles, TV and radio shows, not to mention Internet chatter, will center on all the ills of pop star Michael Jackson, who died unexpectedly Thursday of cardiac arrest.

But long after the conversations about his legal challenges, financial hurdles, — and, OK, his weirdness — have ended, Jackson's music will remain.

And his music was only bad in the way Jackson used that word to describe what is unquestionably good. Jackson's music won't be buried with him. One can expect the best of it to survive just as long as the best works of even the classical masters.

That is not to say the bad about Jackson should be ignored. In his life story, there are many lessons in what a person shouldn't do.

His
Neverland Ranch
, with its exotic animals and carnival rides, ought to be remembered for all the good he did for sick and indigent children, who were invited there for a free respite from their troubles. Instead, the place will be infamously recalled as the setting that Jackson allegedly used to seduce young boys. He was tried, but not convicted.
Even as Jackson urged greater human compassion and racial harmony through songs like "Heal the World" or the more rhythmic "Black and White," he underwent numerous plastic surgeries and bizarre procedures that made him pale and removed most visible traces of his African American heritage.

But there is more than one side to any iconic figure. And in the end, most are remembered for what they did best. Jackson was unquestionably one of the greatest entertainers, if not the greatest, that the world has ever seen. His dancing eclipsed his singing, and the combination was a powerful force.

In India, Zimbabwe, and other far-flung places people are crying because the man who wrote "We Are the World" is gone. A scheduled comeback tour to help dissolve Jackson's massive debt will not occur. All that's left is the family that created the pop star of all pop stars, and his three children.

It's too bad. Maybe given more time on this earth, Jackson would have finally followed the advice he offered in one of his biggest hits, "Man in the Mirror":

If you wanna make the world a better place,
Take a look at yourself, and then make a change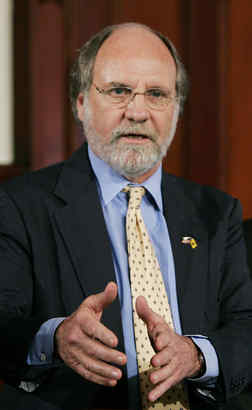 Comparing state budgets isn't always apples to apples, and it could induce a coma from boredom, too. But there might be a lesson for Harrisburg in how Trenton solved its budget crisis.
New Jersey covered its budget shortfall by cutting spending and raising taxes, with a heavy emphasis on cuts: $4 billion, versus $1 billion in new taxes. The state's $29 billion budget approved Thursday night is about $4 billion less than the current budget.
Gov. Corzine had an easier political task than Gov. Rendell because Democrats control the New Jersey's Senate and Assembly. Republicans are firmly in control of Pennsylvania's Senate.
Ken Pagano may have grown up just over the river in New Jersey, but a lot of Pennsylvania towns grappling with gun violence – Philadelphia, in particular – wouldn't give a warm welcome to the Louisville, Ky., minister.
That's because as pastor of an Assemblies of God congregation, it's Pagano's bright idea to invite parishioners to pack the pews while packing a pistol this Saturday.

His "Open Carry Church Service" is meant to attract "Christians who are both pious and the gun-loving to ... give thanks for the right to bear arms," reports TIME today.

Around these parts, though, the push has been to limit the scourge that handguns represent in many communities – especially illegal guns.

Philadelphia led the way last year by passing five local gun-control laws, now subject to court challenge by the National Rifle Association. In recent months, seven Pennsylvania muncipalities joined the city in passing measures requiring the reporting of lost and stolen guns – seen as an anti-trafficking stragegy. Lancaster signed on a week ago, joining Pittsburgh, Allentown, Reading, Easton, Pottsville, and Wilkinsburg.

In addition, nearly 100 mayors have signed a pledge to enact local gun-control measures – all in an effort to force Pennsylvania state lawmakers to step up and do the right thing, by passing statewide measures to combat illegal guns. In Philly, an interfaith group has been leading its own brave fight against illegal gun sales – even to the point of getting locked up for civil disobedience.

Whatever spirit moves you, goes the old saying. So no one's questioning Pagano's directives to his congregation. But for the sake of saving lives in Pennsylvania, it would be far better to see the populace get into the spirit of handgun control.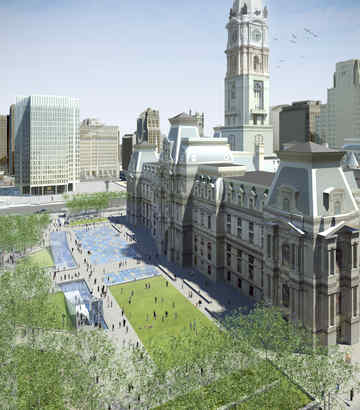 "The latest plan to redesign Dilworth Plaza is deeply troubling," writes Alvin Holm, a Center City-based architect.
Holm is a founding member of the Institute for Classical Architecture and Classical America, a national organization devoted to the advocacy of traditional design in the modern world, and a former president of the group's Philadelphia chapter.
His main beef with the Center City District-driven make-over of the plaza next to City Hall? It ain't broke.
A study released yesterday by Common Cause Education Fund found the gaming industry gave $4.4 million in campaign contributions to political candidates and committees in Pennsylvania from 2001 to 2008. Another $12.3 million in contributions came from lawyers and lobbyists licensed to represent the state's 14 slots parlors.
Of course, the main beneficiary has been Gov. Ed Rendell, who has received more than $1 million in campaign contributions from gaming interests. Rendell has been the main advocate for legalized gambling. Overall, the top three givers are:
1. Ira Lubert & Lubert-Adler Management, an investor in slots parlors in Valley Forge and Pittsburgh, who has given more than $450,000.
Common Cause report