Archive: May, 2011
Philadelphia has finally taken a long overdue step to prove that it means business with its efforts to increase minority participation in lucrative government contracts.
For the first time, the city has sanctioned a company accused of sidestepping laws designed to provide a share of city work to companies owned by minorities, women, and the disabled.
Given the city's dismal record of leveling the field for minority-owned businesses, this shouldn't be the last time that the city punishes companies that try to make a mockery of its program.

In a city known for its love affairs with characters of varying and often debatable historical significance, Michael DeLuca, aka "Mikey Wild," was one of a kind.
The recent death of the so-called "mayor of South Street," a developmentally disabled punk rocker/man-about-town, is a bittersweet reminder of the inevitable passing of time and the aging of Philly's punk-rock pioneers.
Friends of DeLuca, who died of lung cancer a week ago at age 56, have started a movement to have his memory preserved with a mural placed somewhere along South Street.
America isn't the same tortured nation it was when Gil Scott-Heron suggested that "the revolution will not be televised."
That's not to say this country has solved every problem it had when Scott-Heron famously made that pronouncement in his 1970 poem.
It is to say that in part because of the consciousness-raising of Scott-Heron and other politically oriented artists, this nation was confronted with its racism, sexism, classism, militarism, and myriad addictions, and led into meaningful dialogues, if not solutions.
For many young adults and recent college graduates, Philadelphia is a hot address right now, and it's not difficult to see why.
With extensive public-transit options, exciting dining, a thriving arts and culture community, and many rapidly-gentrifying neighborhoods, the city offers an exciting urban residential experience.
But when it comes time to start a family, too many young adults flee to the suburbs. It's a trend that has peristed for years and that the city must work even harder to reverse.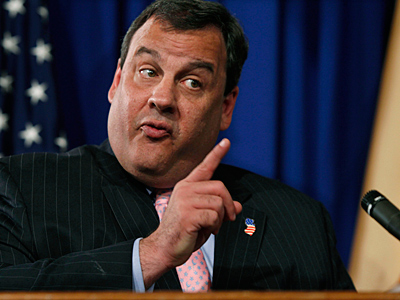 Gov. Christie says local governments and school boards are on the hook for millions, maybe billions, of dollars in accrued sick-time payments.
As communities struggle to pay police and teachers, the governor's point that the payments are costly and inappropriate is on target.
Many local-government employees can bank unused sick, vacation, personal, and compensatory days and cash them out when they retire — sometimes receiving six-figure payments.
Mayor Nutter has cleared the air for thousands of youngsters this summer with an executive order banning smoking at city recreation centers, playgrounds, and pools.
With too many young people lighting up, banning smoking in playground areas is the right idea. The measure carries no penalties because it is not a law approved by City Council, which could take longer to enact. But it sends the right public-health message to youngsters and adults.
Nutter rightly wants to reduce smoking among all city residents, especially adolescents and teenagers. Health officials estimate that smoking leads to nearly 2,500 deaths annually in Philadelphia. That's more deaths than those from homicide, HIV, diabetes, kidney failure, and stroke combined.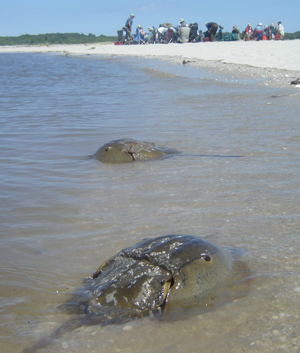 With the summer tourist season unofficially kicking off, it isn't just shoobies and snowbirds converging on the Jersey Shore. The annual invasion of horseshoe crabs, those ancient mariners who each spring make their way to beaches along the Delaware Bay to spawn, is in full swing.
Worldwide, there are four species of horseshoe crabs, though in this area we're most acquainted with Limulus polyphemus, those familiar yet funky looking creatures sometimes referred to as "living fossils."
Horseshoe crabs are among those animals that almost defy explanation — not even a crustacean, they're closer cousins to scorpions and fleas than a lobster or blue crab, and can live more than 20 years.