Archive: April, 2011
President Obama had little choice in releasing his long-form birth certificate, although it's unlikely to satisfy the obsessed conspiracy crowd.
The insane conversation over Obama's place of birth was growing louder, fueled irresponsibly by Donald Trump, of all people. As if to heighten the absurdity, Trump took "credit" Wednesday for forcing the president to release the document.
Said Obama, "We're not going to be able to solve our problems if we get distracted by sideshows and carnival barkers. We do not have time for this kind of silliness. We have better stuff to do. I have got better stuff to do."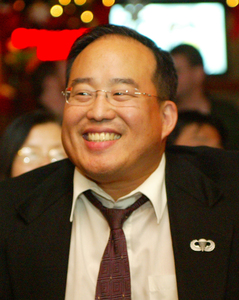 There's more to the Republicans' impressive field of at-large City Council candidates than incumbent Frank Rizzo Jr.'s troubles with DROP. But let's deal with Rizzo first.
Like other tone-deaf Council members, Rizzo infuriated many taxpayers by signing up to collect a six-figure deferred-retirement payment even though he knew he planned to run for reelection. Few issues have made Philadelphians more cynical about city government than elected officials exploiting the costly taxpayer-funded DROP program that was never intended for them.
On this basis alone, Rizzo, 68, who's ending his 16th year on Council, shouldn't be renominated. He is a capable public servant who knows the importance of constituent services. But 16 years is a good run. It's time for voters to retire Rizzo.
The Christie administration has found yet another way to delay implementation of New Jersey's medical marijuana law. Enough already.
The measure was debated for years and thoroughly vetted by the state Legislature. It was finally adopted and signed into law by Gov. Jon S. Corzine more than a year ago. But Christie has sabotaged it at every turn. The law took effect last October, but it's still unclear when medical marijuana will be dispensed.
Many chronically ill patients have been waiting for years. Elise Segal, who suffers from multiple sclerosis, told the Drug Policy Alliance that she and "other sick and dying patients" feel like "pawns in a game of politics being played by the Christie administration."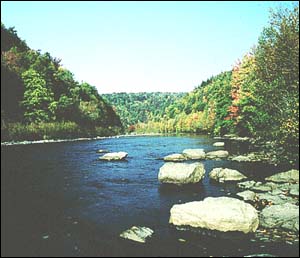 At a time when natural-gas drilling poses a threat to so many Pennsylvania communities' rivers, streams, lakes, and drinking-water supplies, Harrisburg lawmakers cannot permit the state's open-space and environmental cleanup effort to run dry.
Yet, the Growing Greener initiative — a signature program launched by Republican Govs. Tom Ridge and Mark Schweiker — is running perilously close to the edge on its funding.
A GOP successor, Gov. Corbett, has proposed an austere state budget that would mean annual grants under Growing Greener would decline precipitously. While around $150 million has been available in each of the last six years, annual grants under the Corbett plan would drop nearly 82 percent, to $27.3 million.
Pennsylvania's criminal-justice system needs a better balance between discouraging frivolous appeals by prison inmates and throwing away the keys.
In 1995, in response to a flood of post-conviction appeals, the legislature made it more difficult for defendants to seek a new trial. A law required any new evidence of factual innocence, other than DNA, to be presented to a court within 60 days of discovery.
But, as The Inquirer reported Sunday, one result of this harsh law has been to prevent people wrongfully convicted of crimes from obtaining belated justice.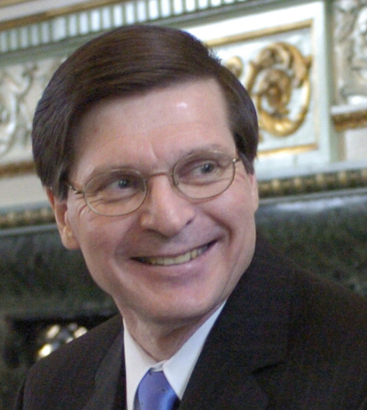 The battle for the Sixth District City Council seat being vacated by Joan Krajewski may become one of the closest races to watch.
Banker Martin Bednarek and union leader Bobby Henon have political heavyweights lining up to support them in the Democratic primary. Bednarek has the endorsement of Krajewski, who is retiring after eight terms, and of Mayor Nutter.
But Bednarek has a formidable opponent in Henon, 42, political director for Local 98 of the International Brother of Electrical Workers. Among Henon's most powerful supporters is Local 98 business manager John Dougherty. He also has former Gov. Rendell and former city Controller Jonathan Saidel in his camp.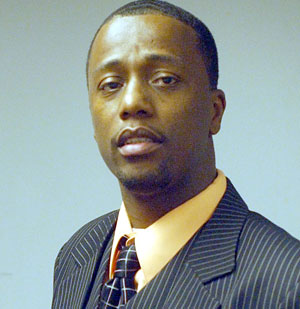 It ordinarily would be easy to endorse Councilwoman Marion Tasco, who for 23 years has ably represented the Ninth District and been one of Philadelphia's most effective leaders.
But The Inquirer made a pledge not to endorse any incumbent elected officials who took advantage of a legal loophole that allows them to take money from the Deferred Retirement Option Plan, but instead of retiring, seek reelection. Tasco is doing that.
Fortunately, voters have a viable alternative in LAMONT THOMAS, who for the second time is seeking to represent the sprawling district that includes the Cedarbrook, East and West Oak Lane, Fern Rock, Melrose Park, Crescentville, Summerdale, and Lawndale neighborhoods.