Archive: April, 2010
Senate Republican Leader Mitch McConnell exposed a tad too much of his party's "just say no" tactics when he came out against the Democratic bill to reform Wall Street. McConnell, of Kentucky, claimed the legislation would "allow endless taxpayer-funded bailouts for big Wall Street banks." He said banks should be allowed to fail, no matter how big. His objections are driven more by politics than policy. Republican lawmakers are parroting the advice of strategist and pollster Frank Luntz, who advised them in a memo that the best way to kill any bill is "to link it to the Big Bank Bailout." (That would be the one started by a Republican president, George W. Bush.)
Defeating any initiative of President Obama's is the GOP's preferred course these days. And so Republican senators are decrying more bailouts for big, bad banks while meeting behind closed doors with Wall Street executives and pocketing all the campaign contributions they can grab from banks. Opposing Obama in this case would give Republican lawmakers a twofer by thwarting proposed regulation of an industry that historically has been friendly to their candidates. Since 1990, 60 percent of the bankers' campaign donations have gone to the GOP. It's small wonder that McConnell's recent private meeting with Wall Street moguls included Sen. John Cornyn of Texas, the Senate Republicans' campaign chairman for this year's elections.
If Republicans choose to side with Wall Street's latest versions of Gordon Gekko, it will be hard to defend on Election Day. The public is well aware of the abuses in the financial sector that led to the economic meltdown. The need for tougher controls on big banks is plain. As for McConnell's claim that the Senate bill would spawn more taxpayer-funded bailouts, it just isn't so. The legislation would create a $50 billion bailout fund paid by the banks themselves, not by taxpayers. (The House-approved bill envisions a pool of $150 billion.) This money would be used to rescue ailing firms or clear bad assets off their books. The Federal Deposit Insurance Corp. could step in with taxpayer money if needed, but only for an amount it expects the bank to repay.
Experience with the "big bank bailout" suggests this proposal is not such a calamitous risk for taxpayers. Of the $245 billion spent on distressed banks by the Troubled Asset Relief Program, about $171 billion (70 percent) has been repaid. The nonpartisan Congressional Budget Office estimates that taxpayers will lose $99 billion overall in TARP, nearly half of which is generated by auto companies. The Democratic bill authored by Banking Committee Chairman Christopher Dodd (D., Conn.) does lay out procedures for rescuing or seizing failing banks. But it doesn't make these options attractive or even inevitable.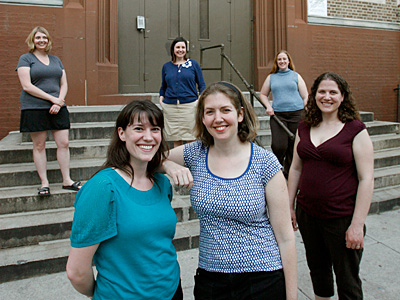 The playground moms at Andrew Jackson Elementary are a perfect example of how parent involvement can transform public education.

Rather than sit idle and let the troubled South Philadelphia school continue to fail their neighborhood children, they are taking action.

It began last year with a two-page wish list that included reopening the school library, starting a language program, and removing bars and grates.

Four years ago, New Jersey became the last state to approve needle-exchange programs to curb the spread of HIV/AIDS by drug addicts.

A new state Health Department report shows those efforts are making a difference, and offer evidence that the pilot programs should continue. But they are threatened by a lack of funding.

Statewide, 4,482 intravenous drug users have participated in needle programs in Atlantic City, Camden, Jersey City, Paterson, and Newark. The programs collected 295,736 used syringes and distributed 706,568 new ones.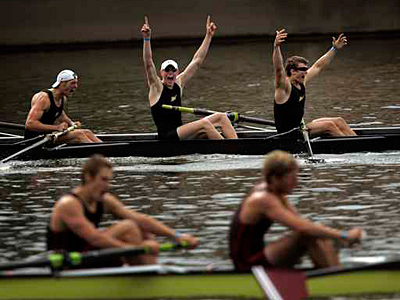 The Dad Vail Regatta nearly took the low road to a new home in Rumson, N.J. But now the rowing race is on the high road — meaning that the 75-year-old event will remain on the Schuylkill — thanks to generous corporate sponsors who hail from Scotland.
Kudos to Aberdeen Asset Management, the Scottish investment firm with its U.S. headquarters in Center City. In signing a four-year deal worth "six figures" to become the name sponsor of the rowing competition, Aberdeen put the regatta on the firm financial footing that Dad Vail officials sought with a possible move to North Jersey. The regatta that kicks off on May 7 will be the first of several Dad Vail events that Aberdeen's sponsorship assures for Philadelphia, the regatta's longtime home. The aid comes just in time, too.
A $250,000 shortfall in the regatta budget had prompted the shocking near-move out of the city. While the dream of a Rumson regatta fell apart several months ago, the Dad Vail's future remained clouded by concerns over its ability to cover costs. Fortunately, Congressman Bob Brady negotiated an agreement between the regatta and the city to remain on the Schuylkill, but the event's survival rested on the hunt for the corporate support needed to save the Dad Vail amid the city's own fiscal woes.
Since Mayor Nutter took some deserved heat for nearly losing the regatta on his watch, he deserves credit for taking steps to retain an event supposedly worth $16 million to the local economy. Indeed, the city's $300,000 upgrade to the finish-line viewing stands and tower along the Schuylkill was seen as key to attracting corporate help. What could have turned into an embarrassing loss for Philadelphia and Nutter now has the potential be an even bigger and better event. Aberdeen's sponsorship is particularly exciting, since company officials have a successful track record in supporting the much larger annual Oxford and Cambridge University boat race along England's Thames.
One of the lasting benefits of the prospect of losing the Dad Vail should be that it made many realize how much the venerable event means to the city.
Another civil rights icon is gone with the death Thursday of the Rev. Dr. Benjamin L. Hooks, one of the NAACP's most effective leaders.

Hooks was 85. From 1977 to 1992, he ran the NAACP with a dynamism that saw it erase a $1 million debt and grow its ranks from 200,000 to a half-million. The NAACP today looks fondly on those achievements, even as its relevance in the 21st century is questioned.

Hooks never conceded that an NAACP is no longer needed. After the arrest last year of Harvard professor Henry Louis Gates, Hooks noted that black people still get hassled for being "uppity" when they don't respond quickly to the commands of whites.

President Obama's leadership of a 47-nation summit on nuclear weapons was focused on the right goal — preventing terrorists from getting their hands on nukes. World leaders need to work together with a sense of urgency to secure nuclear arsenals and to share information on extremists trying to obtain weapons of mass destruction. Obama's emphasis on diplomacy makes such cooperation more likely. Obama also won a pledge from foreign leaders to meet his goal of securing all nuclear materials within four years. This commitment is nonbinding, but it's worth the high-level attention the president is bringing to the issue.
Just two months after the terrorist attacks of Sept. 11, 2001, Osama bin Laden met with the former operator of a plutonium reactor in Pakistan. They discussed how to build a nuclear weapon, but the Pakistani man told bin Laden that it would be too difficult to develop materials that could be used in a weapon. Bin Laden reportedly replied, "What if I already have them?" If he didn't have them yet, the world has plenty of locations where he could try to get them. Russia alone stores uranium and plutonium at more than 200 sites. At least eight nations have nuclear weapons, and dozens of countries possess more than 2,000 tons of plutonium and uranium.
Russia and the United States announced that they will move ahead with a long-delayed agreement to dispose of 34 tons of plutonium each — enough to build 17,000 nuclear weapons. When this process begins in 2018, both countries still would have 1,550 nuclear warheads. The most glaring loose ends from this summit in Washington involve Pakistan, Iran, and North Korea. These voluntary agreements won't affect Iran's push to develop nuclear weapons, the prospect that keeps Gen. David Petraeus of U.S. Central Command awake at night. Obama is pursuing sanctions against Iran at the United Nations but is encountering reluctance from China, which is the third-largest importer of Iranian crude oil.
Pakistan, a base for al-Qaeda, said it will resist international efforts to ban production of more bomb materials. Pakistanis harbor a deep mistrust of India, their nuclear neighbor. Securing Pakistani weapons programs will remain one of the United States' most serious challenges. North Korea, a wild card as usual, did not participate in the nuclear summit. The global community conveyed its seriousness about containing nuclear arsenals by scheduling its next summit in South Korea. Obama is showing needed leadership by focusing the world's attention on nuclear security. But he will need to put more pressure on foreign leaders to produce further tangible results on this critical issue.
It's time for Big Ben to take a knee.
Anyone who considers himself a member of Steelers nation should hope that NFL Commissioner Roger Goodell will sit Pittsburgh quarterback Ben Roethlisberger down for at least a few games, and maybe more.
Roethlisberger's reckless off-field behavior has embarrassed the storied franchise. It doesn't really make it any better that a Georgia prosecutor decided not to pursue charges following a 20-year-old college student's allegations of sexual assault against the player. The March 5 incident depicted Roethlisberger or his roadies as plying the underage woman with liquor on a night that culminated in what the young woman said was some unwanted face time in a cramped night club bathroom.
Joan Orie Melvin ran for the Pennsylvania Supreme Court last year on a pledge to "restore people's confidence in the courts." But a controversy swirling around her successful election threatens to cast yet another shadow over the state's high court. Two of Orie Melvin's sisters were indicted last week on charges that they improperly aided her judicial campaign.
Orie Melvin was not charged. But until the allegations are resolved, she cannot very well rule on cases involving the Allegheny County District Attorney's Office, which charged her sisters: State Sen. Jane C. Orie (R., Allegheny), the Senate's third-ranking Republican, and Janine Orie, a longtime court aide to Orie Melvin. District Attorney Stephen A. Zappala Jr. alleges the senator improperly used her legislative office and other state resources to further Orie Melvin's campaign.
For their part, the Orie sisters contend the charges are part of a vendetta over Jane Orie's opposition to expanded casino gambling, whose trade group employed Zappala's father, who is a former state Supreme Court justice. Zappala denies the charge, though both families are political. Then there's the embarrassment of having to suspend with pay a sister whom Orie Melvin hired as her $67,000-a-year chief administrative judicial assistant immediately upon taking office in January.
The revelation that Orie Melvin apparently shrugged off any concerns over nepotism in continuing to employ her sister — who has been her aide for a decade — should be a disappointment to those who backed her reform-themed candidacy. The legal drama ahead of the sisters could prove to be a further embarrassment to both the court and the justice. When Orie Melvin campaigned for Supreme Court, she was a sitting judge on the state's Superior Court, so any issues about her conduct could be subject to review by the state's judicial discipline system.
Of course, the Orie clan's troubles are a reminder that neither the justice, her relatives, or the state court system would be facing this scandal if Pennsylvanians did not elect their top judges. A measure in the state legislature would seek voters' approval to replace partisan elections of appellate judges with merit-based appointment. Most states, including New Jersey, appoint some or all of their judges — a system shown to produce a more diverse bench and to reduce political controversy, which can erode public confidence.
During Orie Melvin's campaign for the high court last year, she talked of restoring public confidence with "openness, transparency, and accountability." No matter how the court case involving the Orie sisters plays out, Pennsylvanians would have more faith in their judiciary without legal scandals and campaign-donor conflicts arising from judicial elections.