Archive: April, 2010
Since the state Gaming Control Board in 2006 rejected a proposed slots parlor several miles from the Civil War battlefield in Gettysburg, it's hard to see how a full-blown casino just a half-mile south of the hallowed ground is an improvement.
Former Conrail chairman David M. LeVan is back with another proposal to build a casino near where thousands of Union and Confederate soldiers fought and died during the pivotal battle. Like his earlier failed bid for a gambling license, LeVan's new proposal has rekindled the dispute between civic leaders, merchants, Civil War buffs, and conservationists over whether gambling can coexist with the historic site. Up for grabs among four bidders around the state is a hotel-based resort license providing for up to 600 slot machines and 50 table games. A decision is months away, so that gives Gettysburg residents time to make their sentiments known to the gaming board, which certainly shouldn't force-feed a casino on the historic town. LeVan's previous pitch for a 3,000-machine slots hall was at least somewhat removed from where Abraham Lincoln delivered his famous speech, though the idea of a seedy casino anywhere near the quaint town and historic battlefield is troubling.
A coalition of historic and preservation groups — including the Civil War Preservation Trust, National Parks Conservation Association, National Trust for Historic Preservation, and Preservation Pennsylvania — says the new site along storied Emmitsburg Road is simply too close to where soldiers marched. Casino officials counter that this corridor already has been commercialized. What's more, LeVan and his investors are making the case that the Adams County economy needs a boost even more than it did four years ago.
Even with a smaller gambling footprint at the proposed Mason-Dixon Resort & Casino, there's little question the project would generate added tax revenue. Proponents also note that a Gettysburg casino would capture gamblers from Maryland. But with the new Gettysburg National Military Park Museum and Visitors Center open, there's an even greater economic incentive not to mar the experience of battlefield visitors. It is hard to make the case that the two disparate groups of visitors — gamblers and history buffs — would compliment each other. In fact, Gettysburg has thrived for decades largely because it has stayed true to its historic roots.
The Gettysburg dispute offers another reason why gambling in the long run remains a bad bet for Pennsylvania. There may be short-term gains from the added tax revenue. But the long-term societal costs that follow gambling — including increases in crime, personal bankruptcies, alcoholism, and divorce rates — are not something Gettysburg wants to make part of its history.
It may be years, if ever, before Pennsylvania reforms its no-holds-barred campaign-finance rules for legislative and statewide elected offices. For one brief shining moment, though, both Democratic and Republican lawmakers in Harrisburg stood up to be counted in favor of limits on political spending.
That's when the House State Government Committee unanimously approved a measure by Rep. Babette Josephs (D., Phila.) that would for the first time ever set campaign contribution limits in the state. Common Cause/PA executive director Barry Kauffman called the vote last week "a very promising sign." If the bill becomes law, it will represent a sea-change in the way political campaigns are conducted and, more importantly, in how state policy is formulated in the General Assembly and governor's office.
Campaign-finance limits like those that apply to congressional candidates and, locally, candidates for City Council, mayor, and the city row offices are aimed at cleansing Harrisburg of pay-to-play politics. With no limits on donations from individuals or political committees, deep-pocketed political players can shape policy and lobby for no-bid government contracts. Even when state work is awarded competitively, there can be the appearance that successful bidders with political ties had an inside track. Beyond appearances, the flood of campaign cash in Harrisburg contributes to political intrigue and gridlock due to so many well-funded and competing special interest groups. Statewide campaigns for governor and state Supreme Court justice have become wildly expensive, to the point where the eventual winners can be hobbled by conflicts arising from campaign backers' donations. If nothing else, that makes citizens cynical about government policies and court rulings.
This year's gubernatorial contest is well on its way to rolling up millions in expenditures, with front-runner candidates raking in huge checks from influential donors. Fortunately, there are enough reform-minded leaders in the House to drive campaign-finance limits beyond the talking point. In addition to Josephs' measure, there are similar proposals pending from Rep. Josh Shapiro (D., Montgomery) and Rep. David K. Levdansky (D., Allegheny). In addition, the speaker's reform panel headed by Shapiro already has made the compelling case for campaign and other reforms — even if many of them have yet to be enacted. Since the Republican-controlled Senate has tended to resist campaign-finance reform, the House should lead the way. The best strategy would be to bring Josephs' measure to the floor for a vote. Then, see whether senators are willing to block reform in an election year that comes on the heels of the Bonusgate scandal involving campaign work being done at taxpayer expense.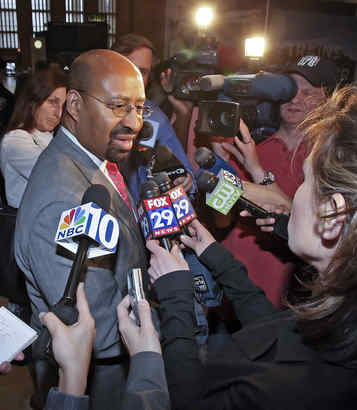 It is bad enough that a handful of elected city officials have abused the pension perk known as DROP. But now there is more compelling evidence of an even bigger drain the plan is having on Philadelphia's already wobbly pension system.

A lengthy story in the City Paper last week detailed a number of red flags regarding DROP, short for Deferred Retirement Option Plan.

The plan has cost taxpayers hundreds of millions of dollars and provided little to nothing in return. The firm that helped the city establish DROP has run into legal trouble in other cities. Before trying to raise taxes, Mayor Nutter and City Council should end DROP for all employees.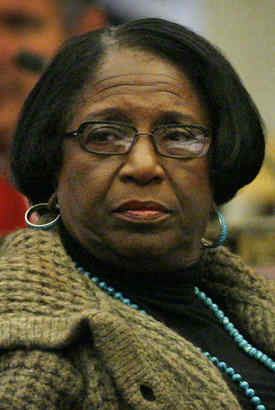 City Council should be focused on the looming budget crisis and trying to prevent tax hikes that will stunt the city economy in the long run. But instead, Council is quietly trying to push through a slew of ethics and campaign-finance bills that threaten to do more harm than good.

A package of bills sponsored by Majority Leader Marian B. Tasco and cosigned by 14 of her 16 colleagues is up for a hearing on Wednesday. The proposals are being promoted as a practical response to recommendations from a mayoral task force.

In some small ways, that's true. The proposal to register lobbyists is certainly a worthy one.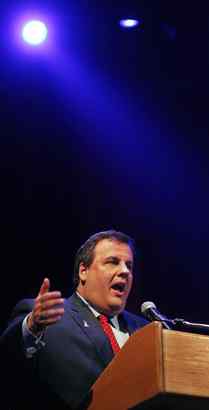 Angry New Jersey voters sent a strong message Tuesday when they rejected almost 60 percent of local school budgets.

That's the largest repudiation of school budgets in decades. Traditionally, voters approve 70 percent of the budgets without much thought.

But New Jersey residents are fed up with paying the highest property taxes in the country, and not getting much more in return for the steady annual increases.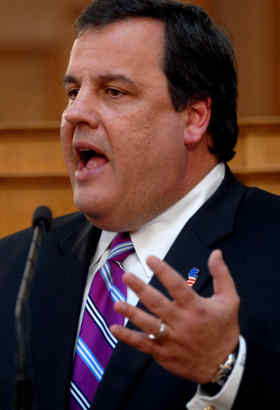 One of New Jersey's periodic waves of corruption revelations started in the late '60s, after an assistant attorney general famously declared that some members of the Legislature were "entirely too comfortable with organized crime." The era saw scores of public officials convicted of corruption, often involving the mob.

It also produced some of the most sweeping reforms in state history, bringing about the state Division of Criminal Justice, the Election Law Enforcement Commission, and the State Commission of Investigation, an independent body charged with probing organized crime and public corruption.

All three agencies continue to keep New Jersey cleaner (believe it or not) than it might otherwise be. So it's strange that the state's former top federal prosecutor — and current governor — is threatening to gut one of them.

Pat Toomey, the man who drove Arlen Specter from the Republican Party, believes it's finally his year to capture a U.S. Senate seat. Toomey is clearly the strongest candidate in the May 18 Republican primary, and he will be tough for any Democrat to beat in November. That's why The Inquirer endorses PAT TOOMEY for the Republican Party nomination.
Toomey came so close to beating Specter in the 2004 primary that the possibility of a rematch led Specter to switch parties last year. A former three-term congressman from the Lehigh Valley, Toomey retired from the House in 2005 to become president of the Washington-based Club for Growth. The nonprofit advocacy group is known for its anti-tax posture, and for encouraging conservative Republican candidates to defeat moderate Republican incumbents.
Toomey has worked on Wall Street and has experience running small businesses; formerly operating a restaurant in Allentown and founding a community bank. He would have voted against the bank bailouts, saying firms must be allowed to fail, and against health-care reform, saying consumers should instead get tax breaks to purchase health insurance in a more competitive market.
Toomey's opponent, Peg Luksik, is familiar to voters as an antiabortion leader from Johnstown. It's her fourth statewide campaign for elective office, and she argues that she's the only candidate from either party who isn't a Washington insider. Luksik said she would have voted for a debt commission to curb federal spending; the proposal failed in Congress and President Obama later created a watered-down version. Toomey says the idea is just a vehicle to raise taxes.
Toomey has won over party leaders, and is proving adept at raising campaign cash. There are signs that the state Republican Party may be moving in a more conservative direction. If that's so, Toomey would be its strongest standard bearer in the contest for U.S. Senate.