Archive: March, 2012
It is a disgrace that 7,705 women and their children were turned away from Philadelphia's domestic violence shelter, which is so woefully small that it only has 100 beds.
Some of these women found protection in other abuse shelters in nearby counties or states. Some went to city homeless shelters, which aren't equipped to help them break the cycle of abuse. But even those shelters are overburdened and could not take care of all of those who were turned away in Philadelphia.
Too many went back to the clenched fists of their abusers.
The plan to expand Philadelphia International Airport hasn't been cleared for take-off yet, but further talks between the Mayor Nutter and major-player US Airways offer welcome, renewed hope.
Officially, the mayor and the airlines remain on opposite sides of the key issue of whether the airlines should be required to fund a costly new runway that the city insists is needed to ease delays, especially in bad weather.
US Airways chief executive Doug Parker, who last week made a second trip to Philadelphia to huddle with Nutter, contends that officials at the city-owned airport eventually will be convinced the $3 billion runway should wait. The mayor, meanwhile, says through a spokesman that the expansion plans haven't changed.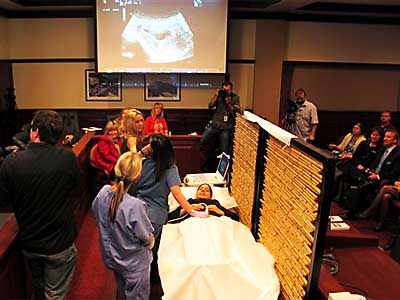 On a mobile phone? Click HERE to join the chat!
To read Gaylord and Molony's Sunday op-ed on the subject, CLICK HERE.
One prevalent notion about the Patient Protection and Affordable Care Act — widely known as Obamacare — is that the law (which turned two years old on Friday) creates a radical health system.
President Obama insists that his signature law is a radical improvement. Obamacare's opponents, especially conservatives, argue that it's a radical change for the worse. Both views ignore that Obamacare is integral to an unmistakable progression in American health care.
The law takes us from partial to total government-controlled medicine. Every president since FDR has advanced government intervention in medicine; Truman was the first to propose a government-run system, and medicine as a profession has steadily, incrementally come under government control. LBJ created Medicare, Nixon (and Ted Kennedy) created HMOs, and every administration since has ceded to greater government control — particularly Obama's predecessor, George W. Bush, who expanded Medicare.
There's no courtroom big enough, of course, to hold all the Americans with health insurance who are reaping the early benefits of the federal health overhaul. But their interests — and those of 30 million uninsured citizens — are integral to the legal drama unfolding this week, as the Supreme Court hears arguments in a lawsuit seeking to overturn the reform.
While the second-year anniversary of the landmark legislation finds the law under siege, it also brings proof that the reforms are already improving the lives of millions.
In this tri-state region, that includes 375,000 seniors' now saving on drug costs, another 2.6 million people who received free preventive-health screenings, and the nearly 140,000 young adults who were brought under their parents' insurance plans. Thousands of small businesses, as well, have utilized federal tax credits to help them provide their workforce with health insurance.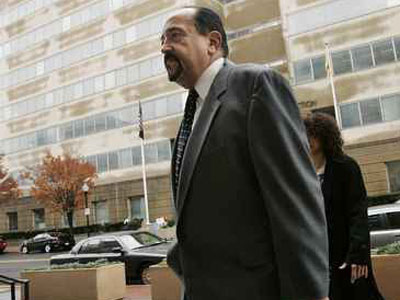 New Jersey deserves its recent accolades for improving its ethical climate. Of course, you have to put the honors in perspective, considering the state's long swim in the cesspool of political corruption.
Reacting to a string of scandals, the Legislature has passed tough ethics laws and put some muscle behind them. That's how it beat every other state in a comprehensive audit of ethics laws and enforcement conducted by the Center for Public Integrity, Public Radio International, and Global Integrity. New Jersey got a B+, while Pennsylvania pulled a C- and ranked 18th.
The state broke ground with its pay-to-play law, which requires contractors to list their campaign contributions and public contracts. If a vendor wants a state contract, it can't give more than $300 to a candidate. Although the information should be easier for the public to use, and responsibility for enforcement should be centralized, New Jersey is ahead of other states.
The Czech novelist Milan Kundera has lamented that life is like a sketch without a painting, lived only once and never subject to revision or perfection. It goes to show that when it comes to creativity and optimism, the Czech novelist has nothing on the American politician.
To the latter, life is more like an Etch A Sketch, subject to virtually infinite revision without regret. An aide to Mitt Romney, Eric Fehrnstrom, gave us this unfortunately brilliant metaphor last week — brilliant because it describes much of the trouble with American politics, and unfortunate (for Fehrnstrom and his boss) because it describes even more of the trouble with Mitt Romney.

With Pennsylvania and New Jersey both receiving failing grades again this year on their efforts to fight smoking and help smokers kick the habit, the latest report from the U.S. surgeon general should be a wake-up call.
The report from Surgeon General Regina Benjamin details how states' failure to invest in antismoking efforts has meant that three million new teen and young-adult smokers have gotten hooked. If Joe Camel were real, no doubt, he'd be high-fiving the tobacco-industry executives who seem to be winning the battle for the hearts (and lungs) of the next generation of wheezing, hacking smokers.
It's appalling that the reduction in teens taking up smoking has leveled off in recent years. But the surgeon general contends it doesn't have to be that way: The nation could cut youth tobacco use in half in six years, providing states got serious about policies and evidence-based programs known to reduce tobacco use.