Archive: March, 2010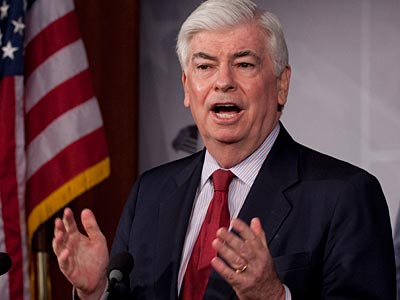 Eighteen months after Wall Street provoked an economic meltdown, the Senate is finally taking up proposed reforms of the financial sector.
But the bill approved by the Senate Banking Committee is too soft on the banking industry and fails to provide enough protection for consumers and investors. The legislation must be strengthened before the full Senate votes on it.
One goal of the bill proposed by Banking Committee Chairman Chris Dodd (D., Conn.) is to prevent the "too big to fail" scenarios that burdened taxpayers with multibillion-dollar bailouts of banks in 2008. The public found itself propping up companies like AIG ($182 billion) with little or no say in the matter.
It didn't get much attention, but the House in Harrisburg approved a budget this past week, 100 days before the deadline of June 30.
That alone is a positive step compared with the fiasco of last year, when partisan wrangling delayed completion of the state budget for 101 days. State workers' livelihoods were disrupted, and agencies that rely on state funds were thrown into turmoil.
The Democrat-led House has approved a $29 billion budget that would increase spending 4 percent without raising taxes. It would accomplish that mainly with the addition of $2.7 billion in federal stimulus aid.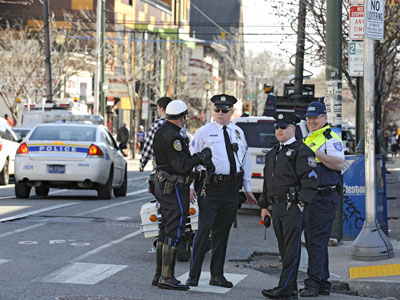 The swift and stern reaction by Philadelphia officials to the so-called flash mobs has been commendable. Preventing and putting a stop to the problem is the next challenge.
Mayor Nutter, Police Commissioner Charles H. Ramsey, and Family Court Judge Kevin M. Dougherty all sent clear, no-nonsense messages to parents and the mobs of teens who have swarmed city streets unannounced, sparking fights and property damage.
Mayor Nutter said rapid response teams are in place to clamp down on any future incidents. He may extend the curfew for teens if the trouble persists.
Ramsey urged parents to assert more control of their children, saying that the police will not tolerate bad behavior.
Dougherty issued strong warnings to a couple dozen teens arrested in previous flash mob incidents who appeared in his courtroom last week. Three were sent to juvenile detention centers.
(The unified efforts by the city leaders stand in stark contrast to the slow and tepid response by Philadelphia School District officials to the racial attacks of Asian students by mostly African American students at South Philadelphia High School late last year.)
There have been at least four flash mob incidents in the city in the past year, including one last Saturday night involving hundreds of teens on South Street. The kids are alerted to the gatherings through text messages and social networking sites.
The incident last week prompted a story on the front page of the New York Times. Such negative publicity has hurt the city's image and prompted many to say they will avoid shopping, eating out, or visiting the city.
An underlying tension in the flash mob incidents involves race and class. The majority of the teens in the flash mobs are black and from the inner city. The incidents have all occurred around retail sections in the city.
Several forums were held in the city last week to try to better understand the root cause of the flash mobs. The explanations offered by teens varied.
Some said the meetings were sparked by trash talking on social network pages. Others wanted to meet girls. Others said they were bored and looking for excitement. Still others said they did it to establish street credibility.
Many of the same issues have inspired teens to do dumb things over the years. But the technology of text messages and social networks allows for the information to be disbursed quicker.
More lasting solutions obviously include a better education, after-school activities, jobs, and more stable home life. Those all take more time and effort.
More discussions by parents, teachers, and community leaders may help teens to talk through the issues. In the short term, the tough response by the city leaders and police is also welcome.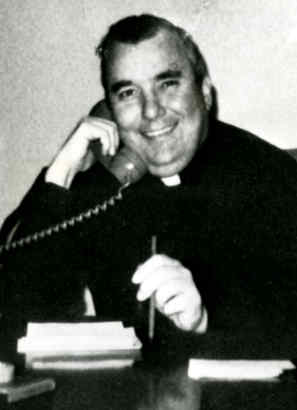 The leaders of the Roman Catholic Church still do not seem to get it.
Despite a long and ugly list of sexual-abuse scandals that have cast the church in a harsh light, top officials continue to defend their actions to protect scores of pedophile priests. Two recent cases have made international news because they have raised questions about the role of Pope Benedict XVI.
One case involves a priest in Wisconsin accused of molesting more than 200 deaf boys in confessionals, dormitories, closets, and on field trips over a 24-year period.
It's not really so odd that Pennsylvania's city-bred governor has been waging a three-year battle to aid the state's more than 7,400 dairy farms - or that consumers on Rendell's home turf of Philadelphia should be rooting for him to finally win a round.
While he's rarely seen on a tractor outside the Pennsylvania Farm Show, Gov. Rendell knows that dairy farming represents 50,000 to 60,000 jobs in the state. For consumers, the price of milk is a week-in, week-out expense on almost everyone's grocery list.
With the flagging global economy, though, farmers in the state and elsewhere have suffered a year of losses as demand for dairy products depressed prices. Coming on top of quirks in how Pennsylvania sets milk prices in order to support dairy farming, the state lost more than 500 dairy farms over the last few years.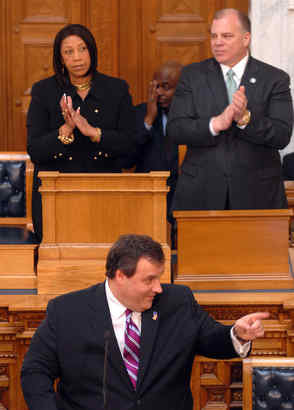 Gov. Christie's decision to surround himself with former federal prosecutors on his team in Trenton is making an impression in the state with a well-deserved reputation for corruption.
Christie, the former U.S. Attorney in New Jersey, has stocked the executive branch with crime-fighting colleagues. Charles McKenna , who led the criminal division at the federal prosecutor's office, is the state's new director of homeland security. Attorney General Paula Dow, Christie chief counsel Jeffrey Chiesa, deputy chief counsel Kevin O'Dowd and Lt. Gov. Kim Guadagno all worked in the U.S. Attorney's office.
Senate President Stephen M. Sweeney (D., Gloucester), in an interview with The Inquirer editorial board, said their presence can influence conversations in Trenton.
The vandalism, threats, and vile epithets directed against Democratic congressmen who voted for the health-care overhaul show how shockingly low the level of political discourse has fallen.

The superheated partisan climate in Washington — along with sky-is-falling claims about the landmark legislation — have sent more than a few over the edge.

Fortunately, no one has been hurt. At least not yet.

Not all state gaming oversight agencies are equal. Just consider how New Jersey and Pennsylvania gaming officials handled separate high-profile cases involving casino operators with alleged mob ties.

Last week, the New Jersey Division of Gaming Enforcement essentially forced a Las Vegas casino operator to sell its 50 percent stake in the Borgata Hotel Casino & Spa because of alleged ties to an Asian casino mogul linked to organized crime.

The MGM Mirage plans to sell its ownership in the Borgata rather than sever its business ties with the family of Stanley Ho, the father of Macau's modern gambling industry.