Archive: February, 2011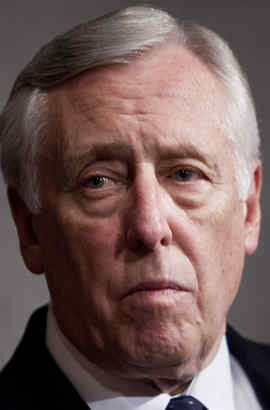 Congressional Democrats probably will agree to cut spending by March 4 to keep the federal government from shutting down, House Minority Whip Steny Hoyer (D., Md.) said Wednesday.
"I think we're going to need to do some cuts," Hoyer said in an interview with The Inquirer's Editorial Board. Hoyer wasn't specific, but said Democrats would draw the line at "cuts which will undermine the government's ability to perform essential functions and protect the most vulnerable" citizens.
That's certainly a better starting point than the Republicans' apparent slash-and-burn approach.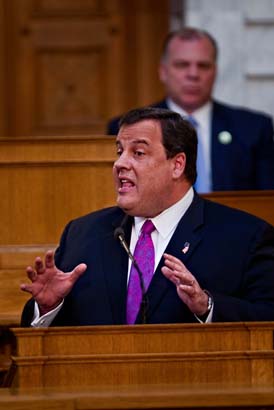 Listening to Gov. Christie's budget address Tuesday, you might think he was throwing his hat in the ring to become governor of the United States.
From coast to coast, governors are following New Jersey's lead, Christie argued. In California, New York, Wisconsin, and Ohio, they're cutting wages and benefits for public employees and health care for the poor.
This is another in a weekly series of ideas for civic improvements from Philadelphians.
After getting convicted of racketeering and other charges, former Luzerne County Judge Mark A. Ciavarella Jr. tried to claim victory since the jury acquitted him of other charges.
Well, Ciavarella can celebrate all he wants behind bars. The bottom line is the disgraced former judge is very likely going to prison for a number of years.
The case decided last week by a federal jury in Scranton will be remembered as one of the nation's worst judicial scandals ever.
With inspiring determination and grit, Libyan citizens literally are putting their lives on the line in an effort to topple their longtime dictator, Moammar Gadhafi.
While Gadhafi, 69, came to power in a bloodless coup four decades ago, he turned against his own countrymen with a vengeance over the last week — culminating in the slaughter of hundreds of civilians over the weekend and continuing into this week.
The chilling prediction by one of Gadhafi's sons that the streets would "run with blood" reportedly became all too true within moments of the speech Monday, as armed government mercenaries turned automatic weapons on crowds of protesters.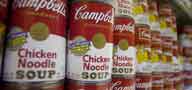 If charity begins at home, Campbell Soup Co. only had to look in its backyard to launch a worthy $10 million campaign to combat childhood obesity and hunger in Camden.

No place in the region is in greater need of help than the soup giant's corporate hometown. Especially hard hit is Camden's most vulnerable population of 23,000 children, who suffer from obesity, at alarming rates.

Childhood obesity has become a national epidemic among youngsters from all walks of life. But the problem has been exacerbated in Camden by poverty and a lack of access to affordable and healthy food.

Upstaging even Gov. Christie's playbook in New Jersey, Wisconsin Gov. Scott Walker has pushed too far in demanding steep concessions from his state's public employees.

Walker is justified in asking state workers to contribute to their pensions and pay more for health care. But he crossed the line by also insisting on eliminating most collective-bargaining rights for public employees.

That proposal prompted tens of thousands of protesters, understandably, to descend on the state capitol every day for the past week. It also prompted 14 Democratic senators to flee the state so the Senate would lack a quorum to vote on the plan.