Archive: February, 2010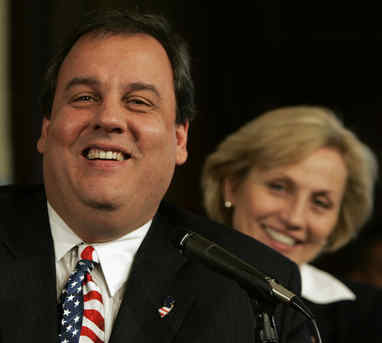 A measure requiring fire sprinklers in newly built homes in New Jersey has unfortunately been tripped up by Gov. Christie's sweeping hold on all new state regulations.
Among dozens of rules that the new governor's executive order halted, the sprinkler regulation appears to be one that should be implemented before too long.
The governor has every right to delve into any number of regulations to determine if they are "unworkable, overly-proscriptive, or ill-advised," as the charge to his "Red Tape Review Group" has been described.
The review, headed by Lt. Gov. Kim Guadagno might help the state reduce added bureaucracy, as long as it's done responsibly and takes into account vetting already performed by the state.
The governor needs to be sure, though, that the sprinkler review meets his own directive that it be accomplished "without compromising public health, safety or welfare."
Firefighters, code-enforcement experts, and fire-prevention industry officials have made it pretty clear they regard the addition of sprinklers to newly built homes as a matter of life and death — for residents, as well as the firefighters who battle blazes.
Fires in buildings claim an average of a half-dozen New Jersey lives each month. The sprinklers could boost survival rates, especially given the lighter materials used in many new homes.
That's certainly been the experience in Prince George's County, Maryland. Sprinklers were mandated in new homes there years ago. No one has died in a fire in a sprinkler-equipped building over the last 15 years.
Sprinklers also limit property damage, which is why insurance companies typically give homeowners a discount on rates. That, in turn, helps mitigate the added cost of installation, estimated at 1 percent of a home's price.
In the waning days of the Corzine administration, Jersey officials were poised to put the state among a select few requiring sprinklers. The rule was approved by a state advisory panel and received glowing reviews in hundreds of public comments. The rule change was still pending at the Department of Community Affairs when Christie took office and ordered the broad review.
It's difficult to see how the governor's review will alter the compelling case for adding sprinklers to new one- and two-family homes, as they are already required for multifamily homes.
For perspective, even slow-to-change Pennsylvania is moving to require sprinklers in new homes. Unless a builder trade group succeeds in a last-ditch court challenge, the Keystone State's requirement for sprinklers in new single-family homes is slated to kick in next year.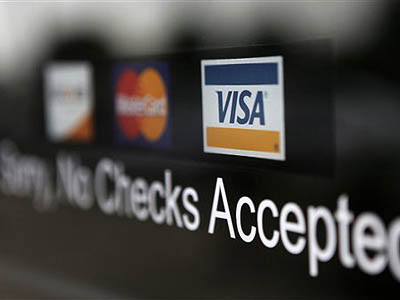 New credit-card rules that took effect this week should help consumers, but there needs to be a watchdog to back them up.
The Obama administration has proposed a Consumer Financial Protection Agency, which would help shield consumers from predatory lenders and unscrupulous credit-card companies. Ideally, this new agency should be independent, with the authority to crack down on financial institutions' worst consumer-unfriendly habits.
The Senate is working on the idea, although some Republican lawmakers are trying to weaken this proposed watchdog. Consumers need it to have teeth.
The new law took effect Monday. Even before that, some credit-card companies were engaging in abusive practices, raising interest rates unconscionably and charging new fees.
And there are some loopholes in the new law that consumers should be careful to avoid.
The regulations require credit-card companies to apply customers' payments first to the charges with the highest interest rates. But if the customer only makes the minimum payment, the company is still allowed to apply it first to the charges with the lowest interest rates. It's good motivation for customers to try to pay more than the monthly minimum.
More hidden charges are likely to surface as credit-card companies try to recoup some of their lost fees. Annual fees, inactivity fees, and other charges could show up in the coming months.
It's imperative to read your monthly statements and the fine print. You might not succeed in fighting such charges, but you could switch to another company that doesn't charge them.
Credit-card issuers can no longer raise interest rates on an existing balance unless the cardholder is 60 days behind on payments or has agreed to a variable rate. Companies also cannot charge over-limit fees unless the customer opts out of this rule, and bills must be mailed at least 21 days before a late charge would be imposed.
The Federal Reserve Board, which implements the law, already has banned two sneaky tactics attempted by some credit-card companies, including a loophole called "variable-rate floors," which allow adjustable rates to go up but not down. The industry won't stop trying to find new and creative ways around the consumer safeguards.
Issuers are still allowed under the new law to lower your credit limit without warning for no reason, increase your minimum monthly payments, or charge fees for a zero balance.
For all these reasons, consumers still need an independent monitor to ensure the protections in this new law will be honored.
Toyota has been running apologetic TV ads and vowing to win back customers' trust. Meanwhile, behind the scenes, the company is busy doing damage control.
Toyota has hired two crisis-management/lobbying firms to join a mini-battalion of 32 lobbyists Toyota already has working on Capitol Hill. The beefed-up public-relations and lobbying effort will help buttress Toyota's sizable political- campaign and charitable giving.
More than 40 percent of the 125 members of Congress on the three committees investigating Toyota have received tens of thousands of dollars in campaign donations over the last 10 years from a network of sources tied to the carmaker, according to an analysis by the Washington Post.
Many of the donations are targeted to key lawmakers on committees and states that intersect with Toyota's operations.
In the last two years, Toyota gave $1 million to charities and nonprofits with ties to Congress, according to the Post.
While Toyota was spreading the largesse, company officials boasted of saving more than $100 million on recall and safety efforts by the government, internal documents show.
The documents reviewed by the Associated Press list savings achieved by putting off safety regulations, avoiding investigations of defects, and slowing industry mandates.
In one instance, Toyota saved $124 million on a phase-in of safety regulations for side air bags. A delay in a rule requiring tougher door locks saved $11 million. Toyota listed the savings as "wins." But there was a steep cost.
Toyota's reputation for quality has taken a severe beating largely due to reports of a sudden-acceleration problem in several models. The problem first surfaced several years ago and is being blamed for a number of crashes involving injuries and deaths.
Last month, Toyota was forced to recall millions of cars and shut down auto plants in an effort to fix the problem. Critics contend the company was slow to respond and put profits ahead of safety.
Top Toyota executives have been testifying before two House committees, including Toyota U.S. president James E. Lentz III yesterday. Toyota president Akio Toyoda will testify today. It will take more than talk to restore consumer confidence in their cars.
There's a glimmer of bipartisanship in Congress after all.
The Senate cleared a procedural hurdle on a new jobs bill Monday by a vote of 62-30. Five Republicans supported the measure, giving it enough votes to overcome the 60-vote barrier that the minority party routinely invokes to block legislation.
It was a small step, but the vote demonstrated that Democrats and Republicans can still work together. For a Congress that is gridlocked far too often, any bipartisanship is a sign of progress.
The bill contains features that more Republican lawmakers should support — and perhaps they will, when it comes up for final passage as early as today. It would exempt businesses hiring the unemployed from paying Social Security taxes through December. Companies would qualify for an extra $1,000 credit if a new worker remains on the job for a full year.
Economists predict the measure could create as many as 250,000 jobs in the private sector. That's a small dent in an employment market that has lost 8.4 million jobs since the recession began in December 2007.
But it does provide some incentive for businesses to begin shifting from temporary workers to permanent hires. And it reflects a different strategy from last year's mammoth, $787 billion stimulus bill, which called for direct spending on jobs. That effort helped to stabilize the economy, but it hasn't reduced the unemployment rate appreciably.
The new legislation also would renew highway construction programs through December. Its cost, $15 billion, is modest compared with a $154 billion House version approved two months ago. The House bill calls for $48.3 billion in new spending on roads, bridges, and public buildings; $26.7 billion in aid to local governments; and $79 billion for unemployment benefits, including COBRA health benefits.
The Senate bill is also less expensive than a measure floated just a few weeks ago. Senate Majority Leader Harry Reid (D., Nev.) judged correctly that public anger about high spending in Washington required a scaled-down, incremental approach.
The strategy attracted the support of new Sen. Scott Brown (R., Mass.), whose victory was a wake-up call for Democrats; moderate Republican Sens. Susan Collins and Olympia J. Snowe of Maine; and two GOP lawmakers who are retiring — George V. Voinovich of Ohio and Kit Bond of Missouri.
It would have been a mistake for all GOP senators to oppose this measure in lockstep. Thank goodness a sensible few recognized that. The Senate is expected to take up similar issues, such as extending unemployment benefits, in subsequent measures.
Of course, any jobs bill to emerge from the Senate still needs to be reconciled with the House's costlier version. President Obama favors something closer to the House legislation.
And the Senate's action probably won't have a big impact on the unemployment rate, now at 9.7 percent. Businesses need consumers to start spending again, and tax breaks for companies aren't likely to jump-start that process.
But it's progress, all the same. There has been precious little of that in Washington these days.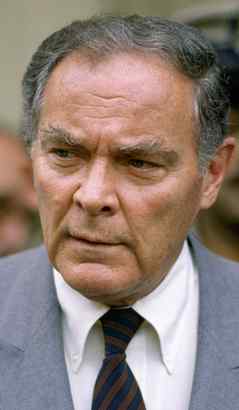 Sometimes caricature is more memorable than character. So it may be with former Secretary of State Alexander M. Haig Jr., who died Saturday at age 85. He may be remembered more for a misstatement than for his long, illustrious career of dedicated public service.

The retired four-star Army general advised three presidents, including Ronald Reagan, whom he served as secretary of state. It was in that capacity that Haig declared after Reagan was shot in an unsuccessful assassination attempt in 1981 that, "I am in control here, in the White House."

Haig said he was merely trying to reassure Americans that the government was stable, but critics implied he was trying to grab power by ignoring the constitutional line of succession. Regardless, the ammunition for stand-up comics colored any future political ambitions.

With a win at home Tuesday tonight, the Philadelphia University Rams will put basketball coach Herb Magee atop the record books.

Magee, head coach at the school since 1967, has amassed 902 wins in his career. No men's basketball coach at any college level has won more games.

Not Bob Knight, who's currently tied with Magee at 902. Not Adolph Rupp at Kentucky. Not Dean Smith at North Carolina.

The much-maligned American Recovery and Reinvestment Act approved by Congress last year set aside $5 billion in welfare funding, but much of the money hasn't been tapped.
Pennsylvania is eligible for $359.7 million; New Jersey is eligible for $202 million. But each state so far has used only a fraction of that money. The deadline for using the funds is Sept. 30.

With so many people out of work and hurting, officials in Harrisburg and Trenton need to work harder to make sure their states apply for available stimulus money from Washington to create local jobs.