Archive: November, 2010
As families clasp hands around tables of bounty on Thanksgiving, there is much for us to appreciate and much still to be done for those in need.

It's a time to reflect on our blessings — family members who are still with us, cherished memories of those who are gone, and important traditions that link past generations to our children and grandchildren.

The last three years have brought enormous economic hardship. But our resilience and sense of compassion have not waned. Neighbors and volunteers still help those in need, because that's what good-hearted people do.

After four years of soft-spoken Jon Corzine, New Jerseyans are getting quite a shock to the system with a governor who's one of the most blunt, out-spoken politicians ever to cruise down the Turnpike. In addition to saying what's on his mind – whether anyone asked or not – Gov. Christie is letting rip with one colorful turn of phrase after another.
His epic battle with the public-school teachers' union has provided grist for some of his more memorable comments. In the spring, Christie accused union representatives of "using the students like drug mules" to take home literature to influence parents' votes in school-budget elections. He's also likened them to schoolyard bullies. And in a widely circulated video of a speech, the governor called New Jersey Education Association leaders "mindless, faceless union leaders." (A statement, perhaps, on the social promotion of future labor leaders?)
Then there was the speech the other week in which Christie tried to explain his rough-hewn Joisey style with a stem-winder tale about his dying mother, ending with her telling him there was "nothing left unsaid" between the two of them. That, Christie said, should be how it is between him and the people of New Jersey as they tackle the state's dire fiscal situation.
If Camden County goes ahead with a proposed land purchase in Winslow Township, an astonishing 26 percent of its total open-space spending will have been on properties linked to one politically connected developer.

County officials hope this will be seen as no more than a slightly awkward coincidence. As the chairman of the county's open-space committee explained, "Politically powerful people own property all over the place." Or at least they did until the county took so much of it off their hands.

Since 2008, The Inquirer reported last week, Camden County has paid $6.3 million for two properties linked to Joseph Maressa Jr., a Democratic benefactor and son of a former state legislator. It's now considering buying a third for $3.2 million.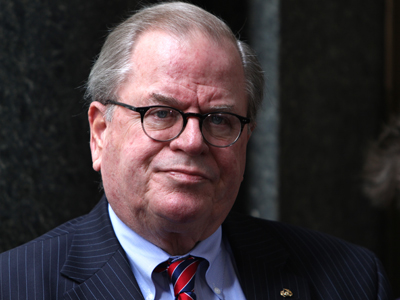 Chief Justice Ronald D. Castille has set a poor example that no other Pennsylvania judge should follow with his frequent acceptance of weekend political junkets, dinners, golf outings, sports tickets, and plane rides as gifts from lawyers and businessmen.

The freebies are legal — because the court said so. But it's time for the state Supreme Court, led by Castille, to change the rules that permit most judges in the state to accept such gifts.

Judges should pay their own way when they're entertained or travel on their own time.
It's that simple.

Camden police need all the help they can get in their battle against crime in a city now ranked as the second most dangerous in the country. Given the urgency, it is mind boggling that a proposal made eight years ago to set up surveillance cameras to help catch criminals still hasn't been carried out.
The $1.6 million needed to pay for the cameras has been secured. But bureaucratic and leadership changes that occurred after the state took over Camden in 2002 before restoring local control this year have delayed its Eyes in the Sky program. The state Treasury Department appears to be responsible for the latest hold-up. A spokesman said the procurement process to buy the cameras is "complicated." That's not a good excuse when it comes to public safety.
A committee has been holding monthly meetings to consider bids for the camera system, but it hasn't decided on a vendor. Due diligence in spending taxpayer funds is commendable, but unnecessary delays are inexcusable. Jersey City and other new New Jersey towns had their camera programs up and running in two or three years. Camden's slow pace may set a record.
With the Camden police department facing layoffs, the city desperately needs the cameras to help make up for the expected loss of manpower. As many as 150 officers may lose their jobs. The cameras could be used to help offset that loss of personnel by simultaneously monitoring several streets by using laptops.
The cameras, protected by bulletproof shields, could be moved to different locations. Camden activist Helene Pierson has lobbied for a camera at the corner of Broadway and Ferry Avenue, where children waiting for school buses find themselves sharing the sidewalk with drug dealers. Police Chief Scott Thomson says the cameras will increase his department's coverage of the 9-square-mile city, which just found out that it's still among the nation's most dangerous.
Only St. Louis placed higher than Camden in the annual ranking of city crime rates by CQ Press. Camden had held the top spot since 2008, so there has been improvement — but not enough. Camden Mayor Dana Redd blasted the survey as flawed. She says overall crime has dropped to a 40-year low in the city. The survey, which used 2009 crime data, has been criticized by some law enforcement officials as well.
Philadelphia's crime rate was ranked 30th among the 400 cities surveyed. But it was seventh among cities with populations of more than 500,000, behind Detroit, Baltimore, Memphis, Washington, Atlanta, and Indianapolis. Even if Camden's crime rate has dropped in recent years, it still has serious problems. So far this year, the city of 79,000 has had 33 homicides, which matches the number for all of 2009. That's a considerable drop, though, from its 55 murders in 2008.
Now is not the time to give ground back to the criminals. The surveillance cameras must be installed quickly. U.S. Rep. Rob Andrews (D, N.J.), who helped secure federal funds for the cameras, has promised to help move the project. That's a good start.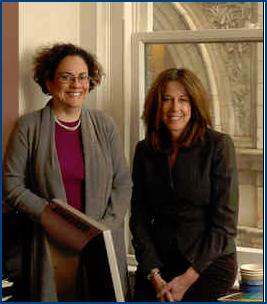 Last year, it was Marsha Levick and Lourdes Rosado of the Juvenile Law Center in Philadelphia. They were cited for their role in uncovering the kickback scheme in Luzerne County in which judges sent juveniles to detention without proper legal representation.

So, who should be the 2010 Citizen of the Year? Nominate a person who helped the city, state, or nation in an effective, creative way, while showing integrity and perseverance.

E-mail a short bio and what the nominee did to psweeney@phillynews.com, with "Citizen" in the subject line. Or mail it to Citizen of the Year, The Inquirer, Box 41705, Philadelphia 19101. The deadline is Dec. 10.
The Spectrum was more than just an indoor sports arena.

Since 1967, the drab, oval-shaped building on South Broad Street hosted some of the best events Philadelphia could offer — rock concerts, ice shows, the circus.

One of the best things about the Spectrum was its unadorned name. Today, we have mouthfuls such as Lincoln Financial Field, Citizens Bank Park, and the Wachovia, er, Wells Fargo Center.

Still giddy from gains in the midterm elections, Senate Republican leaders have decided they don't mind being called obstructionists after all.

They have offered only weak excuses for refusing to ratify a new nuclear-arms treaty with Russia, claiming there is no time before the lame-duck session ends. The Senate Foreign Relations Committee approved ratification by a 14-4 vote in September, with three Republicans joining the majority.

The importance of this issue to national security demands that the Senate make the time needed to consider it. Instead, Republican leaders have decided they prefer to make President Obama look bad.