Archive: November, 2009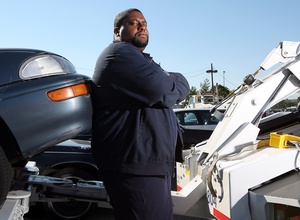 A half-dozen years ago, Philadelphia tow-truck operators were reported for fighting over customers — literally slugging it out in front of startled motorists. As an industry, towing firms also routinely overcharged, leading one city councilman to remark that "these guys obviously don't want to play by any rules."
Well, at least the fistfights have been brought under control.
But a report issued last week by City Controller Alan Butkovitz cited eight of the busiest private towing companies for "openly violating the law" by socking customers with excessive fees in take-it-or-leave-it dealings that left customers with no appeal.
While the city code caps towing charges at $150, Butkovitz found that most of the companies charged higher fees, ranging from $175 for cars to $200 for commercial vehicles. Butkovitz even found the illegal, higher prices posted on signs around private parking lots.
Many tow-truck operators reviewed by the controller also refused to accept credit or debit cards from motorists seeking to recover their towed vehicles, despite a 2008 law requiring it.
Old habits die hard. While some firms offered lame excuses like not getting around to changing the prices on signs, towing companies here and elsewhere have been fighting caps on their rates and other restrictions for years.
Fortunately, at the urging of Councilman James F. Kenney, City Council has upheld price caps and taken a strong stand against what Butkovitz called "predatory towing."
Where the city has fallen down, though, has been in enforcement on towing-fee abuses. It comes as no surprise that the city's Department of Licenses and Inspections — perennially overburdened and dogged by corruption over the years — is cited by the controller for lax enforcement.
L&I officials, who coordinate enforcement with the Police Department, say enforcement has improved since the controller's review was done. They pledge to be even more vigilant. For one thing, L&I plans to crack down on signs showing inflated towing rates.
The higher fines that Butkovitz recommends could strengthen the hand of L&I.
The fact that L&I receives few complaints over towing fees from motorists doesn't mean much. Few owners of towed cars even know about the rate caps. And facing mounting daily storage fees, drivers obviously pay whatever they're told is the going rate.
Even for motorists who want to contest the fees, there's no clear appeals process. That bolsters the case for a Council proposal Kenney plans to introduce to establish an appeals board.
Rogue tow-truck operators function like bad-will ambassadors for the city — since any resident, commuter, or tourist who drives in and around Philadelphia could fall prey to their tactics.
It's in the city's interest to keep after firms that don't, um, toe the line. The controller's report shows that this is a work in progress.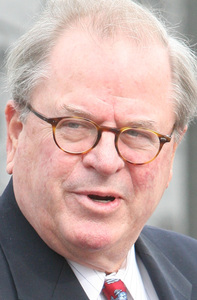 Even before two judges were charged with racketeering in the Luzerne County kids-for-cash scandal, most Pennsylvanians told pollsters they suspected state justice was for sale, since judicial elections were awash in campaign donations. Many judges agreed with that perception, other surveys showed.
So it's a challenge of the highest order for the state Supreme Court — which oversees the court system — to try to instill confidence in the judiciary the wake of the upstate scandal. If public cynicism was high before the scandal broke early this year, it has surely spiked since.
After a late start, though, the court, led by Chief Justice Ronald D. Castille, is making the right moves to reassure citizens.
Even with a politicized judiciary, the treachery of the conduct attributed to the former judges, Mark A. Ciavarella Jr. and Michael T. Conahan, is breathtaking. Federal authorities have charged the pair with taking $2.6 million in payments from the operators of two privately run detention centers where Ciavarella then dispatched hundreds of teens after perfunctory hearings.
So the court's Oct. 29 ruling tossing out 6,500 juvenile-court cases tainted by the alleged kickback scheme was a major step.
While deliberating over that ruling, Castille and his fellow justices also joined with Gov. Rendell and state lawmakers to launch an inquiry by a panel that began holding hearings last month.
The key question the 11-member Interbranch Commission on Juvenile Justice has been wrestling with is how Ciavarella and Conahan could get away with what was described last week as "an almost routine disregard for the rights of juvenile offenders."
At hearings over two days in Wilkes-Barre, the panel heard how a conspiracy of silence from lawyers, court employees, and school officials enabled the rogue judges to trample over the rights of thousands of teens.
The hope has to be that the eventual recommendations from the commission will prompt reforms that could prevent another such perversion of justice.
On a related front, the Supreme Court made it clear it will follow all of the tentacles of the Luzerne County scandal. The court overturned a multimillion-dollar defamation award last week against a Wilkes-Barre newspaper because the judges conspired with a reputed mobster to fix the case. Conahan, then president judge, had assigned Ciavarella as judge in the case against the Citizens' Voice.
The justices ordered a new trial "to remedy the pervasive appearance of impropriety in this case, and to give justice … an opportunity to prevail." All of the other judges' cases should be examined.
As Castille's court also noted, "A jurist is either fair or unfair; there are no acceptable gradations." Indeed, the state courts need such stirring words coupled with decisive action to finally tear down those "For Sale" signs.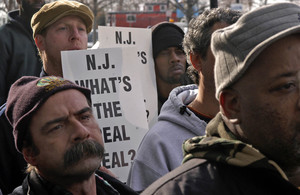 Renewed objections by New Jersey and Delaware officials to deepening the Delaware River's shipping channel are important enough to put the project on hold, at least for a few more months.
The Army Corps of Engineers last month announced it would begin dredging the channel to a depth of 45 feet, despite lacking the approval of Delaware's environmental regulators. Delaware and New Jersey responded by filing suit in federal court to stop the project.
Both states and environmental activists argue that the project would violate environmental laws. They contend that the Army Corps has never fully assessed the impact of dredging 16 million cubic yards of muck from the river bottom. The Corps says its environmental impact studies support the 102-mile-long deepening.
There is also continued disagreement about the firmness of Gov. Rendell's pledge that Pennsylvania would become the dumping ground for the dredge spoils, which could be toxic. (Rendell reiterated in a letter to Gov. Corzine in May that Pennsylvania will accept the dredge materials after they have been "dewatered" at sites in New Jersey, a process that is part of the Army Corps' plan. But the agreement isn't legally binding on the Army Corps, sponsor of the project.)
This long-running debate really hasn't changed since Congress authorized the project in 1991. Pennsylvania sees the $379 million dredging plan as the key to keeping Philadelphia's port operations competitive. New Jersey and Delaware oppose it largely due to environmental concerns.
This Editorial Board has long supported the dredging project based on earlier projected economic benefits. But it would be useful, at this stage, to have a fresh independent assessment of the project's value and its environmental impact. It just so happens that such a review is on the way.
The Government Accountability Office is expected to issue a new analysis of the project's benefits and environmental impact early next year. The GAO has been one of the few independent brokers in this saga.
In 2002, the GAO criticized the Army Corps for vastly overstating the project's annual economic benefits, then pegged at $40 million per year. Since then, the Corps has estimated that the project would generate annual benefits of about $31 million.
The opposing sides in this debate don't agree on much, but they should be able to agree that the GAO doesn't have a dog in this hunt. In the past, the agency has undertaken a sober, fact-based review of the project's pros and cons.
Waiting for that review a few more months couldn't hurt, for a proposal that has been 18 years in the making. Given the GAO's last report, there's reason to wonder if the Army Corps decided to move ahead now because it wants to begin dredging before the new GAO report comes out.
A spokesman for Rendell said there's a danger of this project's being "studied to death." It's a valid concern. But given the serious objections by New Jersey and Delaware, and the imminent release of the GAO study, delaying the project a few more months is reasonable.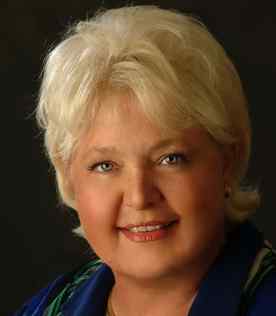 New Jersey State Sen. Diane B. Allen, who has championed health care for others, is now in a personal battle of her own.
The Burlington County Republican announced this week that she has been diagnosed with an "aggressive cancer" and expects to undergo surgery.
Allen, 61, of Edgewater Park, declined to release details about her illness and requested privacy.
A popular former Philadelphia TV news anchor, Allen has a reputation for beating the odds. A social moderate and fiscal conservative, she has been a fixture in a strongly Democratic district and easily retained her seat while fellow Republicans were ousted.
Colleagues say if anyone can win this health battle it is Allen, the deputy minority leader. She was sidelined with pneumonia for much of last year.
Elected to the Legislature in 1996, Allen has ably represented the Seventh District in Burlington and Camden Counties and vows to return to the Senate floor as soon as possible.
In Trenton, she has been a staunch advocate for child care, education, housing, and property tax relief.
We wish her well in her latest fight.
President Obama gave wary gay-rights activists a reason to celebrate when he signed a milestone federal hate-crime bill.

Long overdue, the legislation expands civil rights-era laws by adding violence against people based on sexual orientation, gender, and disability to the list of hate crimes.

Hate-crime laws passed after the 1968 assassination of the Rev. Dr. Martin Luther King Jr. covered crimes based on race, color, religion, or national origin.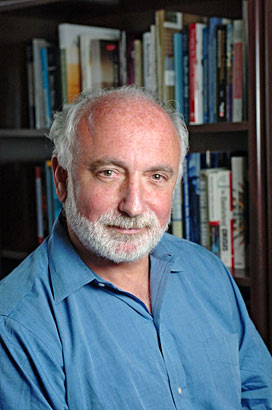 Temple University Professor Laurence Steinberg's $1 million award for his research on teen behavior is timely recognition for his groundbreaking work.

It comes as the Supreme Court is debating two cases in which Steinberg's research may help influence the outcome.

The court is considering whether it is unconstitutional for juveniles to be sent to prison for life without the possibility of parole for crimes other than homicides.

Last year, as the economy was in meltdown, thousands of residents stepped up to give food and toys to ensure that the less fortunate could celebrate Thanksgiving and Christmas.

The economy appears to be stabilizing, but that doesn't mean the need has gone away. In fact, the unemployment rate is even higher, and thousands of area residents are still struggling.

That's why your help is needed even more this holiday season.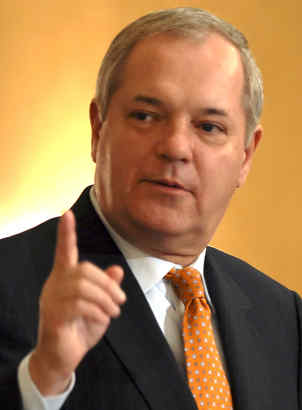 The indictment yesterday of Rep. John M. Perzel (R., Phila.) and nine other Harrisburg Republican insiders brings a pathetic bipartisanship to the legislature's cesspool of corruption.

Attorney General Tom Corbett announced the charges, 16 months after he indicted a dozen Democratic House officials in the wide-ranging "Bonusgate" probe.

Critics had accused Republican Corbett, a candidate for governor, of ignoring the GOP in his investigation. But the new round of charges has finally produced an ugly symmetry.