Archive: October, 2010
The big financial winner in the Lower Merion School District webcam controversy is the lawyer who gets to walk away with $425,000 for suing the school district for spying on students secretly.
Taxpayers can take heart, at least, that the amount of the settlement announced Monday was a good bit less than billed by the attorney for two students. Mark S. Haltzman, attorney for Harriton High School junior Blake Robbins and another student, said he was owed a half million.
Robbins' will share $175,000 of the total $610,000 agreed to be paid out to end the saga, with another $10,000 going to Lower Merion High School graduate Jalil Hasan – also a Candid Camera litigant.
Voters in three local districts should buck the election-year mantra for change and reelect their experienced state senators.

In the Eighth District, comprising parts of Philadelphia and Delaware County, The Inquirer endorses 12-year incumbent ANTHONY HARDY WILLIAMS.

Williams, 53, raised his profile — and some eyebrows — earlier this year with a last-minute run for governor that raised millions of dollars from just a few donors. He didn't win the primary, but having an African American Democrat from the city strongly endorsing school choice and charters guarantees that education reform will be high on the legislative agenda next year. Williams' school voucher bill has already been praised by the gubernatorial candidates, Republican Tom Corbett and Democrat Dan Onorato.

Would you send your child to bed on only half a hot dog and a handful of Cheerios? Too many families in the Philadelphia region face such anguishing deprivation every day. The city is home to some of the most pervasive poverty in the nation, made worse by the recession.
Pennsylvania's First Congressional District, which extends roughly from Northeast Philadelphia along I-95 south to Chester, has the awful distinction of being the second-worst district in the nation for the level of hunger. Only a Bronx, N.Y., district has a higher percentage of residents who suffer from malnutrition.
In Sunday's Inquirer, reporter Alfred Lubrano detailed the grinding impact of food hardship on residents of the First District. Some families that would qualify for food stamps don't know how to apply. Those who receive food stamps often run out of food before the end of the month, resulting in a rationing of supplies. To save food for their children, some parents, such as Melissa and Joe Scott of Juniata Park, will go for days eating only one meal, or nothing at all.
Researchers for Drexel University at St. Christopher's Hospital for Children studied food insecurity in 3,704 families from 2005 to 2009. They found 25 percent of adults cut the size of their meals or skipped meals. About one in 10 adults did not eat for a whole day; 11.3 percent of adults cut the size of their children's meals due to lack of money or food. In the same congressional district, a fancy steakhouse offers a 22-ounce porterhouse on the menu for $48.
Undernourished children can suffer from a condition known as failure to thrive. Lack of enough good food can stunt the growth of their brains. By the time such children reach school age, they already are likely at a serious disadvantage for learning. Hunger in Philadelphia, of course, isn't isolated to one district. The city suffers from the highest level of poverty among the 10 largest cities in the nation.
The troubling results of this study emphasize the value of free school lunch and breakfast programs in the Philadelphia School District. Far too many kids go to school hungry. For many children, a free meal at school could be their only food of the day. Government and social-service agencies need to do a better job of making sure that families who qualify for food stamps apply for the aid. In these tough times, government aid that's available shouldn't remain on the table.
A long-term solution is more jobs. But it bears repeating that local food banks are suffering from shortages and need donations. Two food banks locally are Philabundance (www.philabundance.org) and the Food Bank of South Jersey (www.foodbanksj.org).
Children are starving slowly in our midst, in this land of plenty.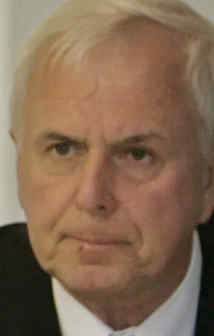 With a veteran incumbent Republican in Bucks County's Sixth Senatorial District, Democrats deserve credit for nominating Bryan Allen for state Senate — an energetic "up and comer," in the words of his opponent. But Allen is up against an incumbent with a worthy record and a mostly moderate outlook among state Republicans. That's why The Inquirer endorses ROBERT M. "TOMMY" TOMLINSON for the state Senate.
Tomlinson, who operates a funeral home, has a record of voting for special-education funding, environmental protections and mass transit. He also helped launch casino gambling, which he championed to aid horse racing at tracks like PhiladelphiaPark. When glaring flaws in the gambling law were exposed, Tomlinson, 64, worked to strengthen the rules.
Allen, 32, has spent nine years an aide to state Rep. Anthony J. Melio (D., Bucks), who is retiring this year. His supporters say he would bring a reformer's zeal to a district that includes the state's busiest casino as well as older inner-ring suburban communities. Allen has also spent four years as a Bensalem Township councilman. He pledged to push for term limits and downsizing the General Assembly. He also wants to shift from property levies to the income and sales taxes to fund public education.
In the neighboring 12th Senatorial District encompassing eastern Montgomery County and part of Bucks, voters also have an accomplished Republican incumbent. The Inquirer endorses STEWART J. GREENLEAF. As a former prosecutor and longtime chair of the judiciary committee, Greenleaf has been active on judicial reform and open records. He's good on the environment, backing a tax on the extraction of natural gas from the Marcellus Shale.
In addition to fielding a blue-ribbon panel to study problems in the Philadelphia courts, Greenleaf, 71, is working to reform sentencing and parole practices to stem the growth in the state's prison population. He deserves to be reelected. Democratic opponent Ruth Damsker, a former two-term Montgomery County commissioner, is knowledgeable and capable of representing the district, but Greenleaf has a proven record.
In the Second Senatorial District in North Philadelphia, four-term state Sen. CHRISTINE M. TARTAGLIONE (D., Phila.) has only token opposition from Gary Feldman. Tartaglione, a member of an entrenched political family in Philadelphia, has been a staunch ally of labor, environmental causes, and gun-safety issues.
Voters in 19 Camden and Gloucester County municipalities finally get to have their say on who represents them in the state Senate. That was not the case a few months ago, when Democratic leaders gave the job to political newcomer Donald Norcross, younger brother of party leader George Norcross.

In a dizzying round of political music chairs that's become common in South Jersey, Norcross quickly moved up the ranks. He did stand for an election, easily winning the Assembly seat of retired Speaker Joe Roberts.

Then he was quickly appointed to assume the Senate seat previously held by Dana Redd, who had been elected Camden's mayor. The orchestrated succession had uncontested candidates looking like pawns on a chess board.

A no-limit credit card in the name of the toll payers: That used to be only a metaphor for the Delaware River Port Authority's approach to public finance. Now it turns out to be a matter of fact.

The DRPA's top managers racked up $38,000 in corporate credit-card charges in a little more than a year, The Inquirer reported last week, including stays at the Waldorf-Astoria and lunches at the Palm.

Were these guys running a bank or just a few bridges?

Good news! The exodus of people leaving Philadelphia has finally shifted into reverse. Well, maybe. The proof will be in official census figures that have yet to be released. But a new Pew Charitable Trusts survey reports that positive trend. If Pew's Philadelphia Research Initiative proves correct, public officials and agencies will want to address areas where more needs to be done to sustain population growth. It almost goes without saying that reducing crime and improving public education will attract residents. But two other key areas are tax policy, which also might be self-evident, and immigration which might not be.
The Pew study, based on Internal Revenue Service data, said the number of people moving into Philadelphia increased steadily from 31,837 in 1993 to 42,250 in 2008. Meanwhile, the annual outflow of residents fell from 20,284 in 1995 to only 9,846 in 2008. Mayor Nutter and other city officials should use those numbers to bolster arguments to continue the successful tax-abatement program that draws new residents.
Critics say the abatements have mostly impacted Center City, but the program is available and has been used all over town. It is true, though, that the most dramatic results of the 10-year abatement program have been in Center City, where more than 12,000 new residential units have been completed since the program began in 1997. Many of these homes are condos costing in the millions in dollars.
The construction and renovation of these buildings has pumped billions of dollars into the city's economy. And while the homeowners do get to forgo paying city property taxes for 10 years, they eventually must pay; and they are not exempt from paying other taxes and fees that impact the economy. If anything, the abatement program might need minor adjustments to benefit neighborhoods still struggling to attract new residents. More popular areas may do just as well with abatements of five or seven years.
Population growth can also be sustained by making the city more attractive to immigrants. A Brookings Institution report concluded that nearly 75 percent of the Philadelphia region's labor-force growth between 2000 and 2008 was due to immigrants. Job creation is important not only to continue that trend but to reduce the high poverty rate among longtime city residents. But the city can also be more aggressive in letting immigrants know they are wanted. The city already has a Welcoming Center for New Pennsylvanians. It's time to put it to even greater use.