Archive: October, 2010
I'm betting that by now you'd rather gargle galvanized nails than sit through another campaign ad.

You probably don't believe that TV ads influence your voting behavior, but clearly the national political ad makers think otherwise. Why else would they be on track to spend a record $3 billion in 2010? And I'm loathe to dismiss their ephemeral offerings, because ads are often windows into the current political culture — which is why I've scanned the nation and assembled my own Zeitgeist Eight. Let's look, shall we?

Real men shoot paper. In a West Virginia TV ad, Democratic senatorial candidate Joe Manchin (the current governor) strolls into a field, and loads a bullet into his rifle in slow motion. As an acoustic guitarist strums on the soundtrack, he tells the viewer, "I'll take on Washington, and this administration, to get the federal government off our backs … and I'll take dead aim at the cap-and-trade bill." At the words dead aim, he puts a bull's-eye through a mounted copy of the cap-and-trade bill. It speaks volumes about the current Democratic predicament that a party candidate feels compelled to distance himself from President Obama's agenda by treating it as prey. No word yet on whether he tied the dead bill to his car roof.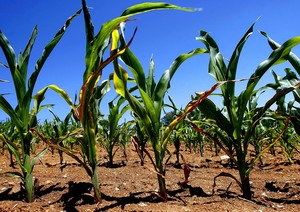 After years of court battles, Native American farmers are finally in line to get compensation for discrimination by the federal government that cost many their land. Meanwhile, black farmers are left waiting for justice from Congress to right similar wrongs of racial bias against them.
A $760 million settlement reached Tuesday by the Obama administration would resolve charges by Native Americans that they were systematically denied government loans or lent less than white farmers. Without loans, many went bankrupt. If approved as expected by a federal judge, the settlement will close another ugly chapter in the country's civil rights history. It has taken 11 years and three administrations to end the dispute.
Farmers and ranchers who can prove they were the victims of discrimination will receive up to $250,000 in payments from a Justice Department fund. But as Agriculture Secretary Tom Vilsack said, that money "can never undo wrongs that Native Americans may have experienced" as a result of government prejudice. Now, the government must aggressively publicize the claim process in rural and remote Native American communities to inform farmers about the payments.
Under the agreement, the government would also forgive $80 million of outstanding farm-loan debt. A council will be established to advise borrowers, and to prevent the discriminatory lending practices from reoccurring. Similar allegations of discrimination have been made by black, Hispanic, and women farmers. It's time that they received redress, too, for their losses.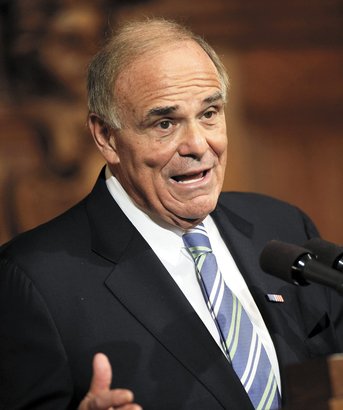 The legislature's failure to enact a tax on natural-gas production is a direct result of Pennsylvania's broken campaign-finance system.

Back in June, leaders in the House and Senate, Republicans and Democrats, pledged in writing to approve a tax on methane production by Oct. 1. Pennsylvania is the only gas-producing state without the tax, and the revenue would help communities pay for the environmental impact of the drilling boom.

It's almost November, and legislators have adjourned without enacting the tax. The gas industry got what it paid for in Harrisburg.

It's good news that fewer teens are dying in car wrecks, due to many states' more restrictive licensing rules for younger drivers. But it shows that Pennsylvania lawmakers are still standing by the roadside in their failure to agree on ramping up driver safety rules to teens.
The state has yet to join 30 states, including New Jersey, that have texting and handheld phone bans in place – targeting risky activity that's particularly prevalent among teen drivers.
Nor has the state given police the right to stop motorists solely for driving without a seatbelt, a key enforcement measure that, again, would benefit first-time drivers.
The kerfuffle over Christine O'Donnell's loose grasp of the First Amendment obscures a more disturbing point — she would allow "intelligent design" to be taught in public schools.

The Republican candidate for Senate in Delaware elicited guffaws in a debate with Democrat Chris Coons for seeming not to know the separation of church and state is set forth in the First Amendment to the Constitution.

O'Donnell later said her only point was that the exact phrase "separation of church and state" is not found in the Constitution. And technically she's correct.


If you want to pad your paycheck every week, get a job as a deputy working for Philadelphia Sheriff John D. Green's agency – where overtime trumped every other city department recently.
Often criticized for his two-decade operation of the elected office, Green last year spent 23 percent of his payroll at time-and-a-half. Meanwhile, other city departments have been ratcheting back at the direction of Mayor Nutter.
Green's excuse for the runaway overtime costs – year in and year out -- is that his deputies who transport criminal defendants and prisoners are at the call of the courts. Along with the heightened security concerns amid the bustling and crowded city courts, the demands on deputies' time also grows with caseloads.
A federal judge had the legal courage to do what the Obama administration has been unable to do: bring an end to the military's discriminatory stance against gays.

A series of rulings by U.S. District Judge Virginia Phillips in California have put the country on a long overdue and accelerated course to finally repeal the "don't ask, don't tell policy."

After declaring that the 1993 policy was unconstitutional, Phillips Tuesday rightfully rejected the government's request for an emergency stay on her order that prohibits the military from barring gays and lesbians from serving. She ruled last month that the ban violated the First Amendment rights of gays and lesbians — men and women willing to put their lives on the line to protect this country.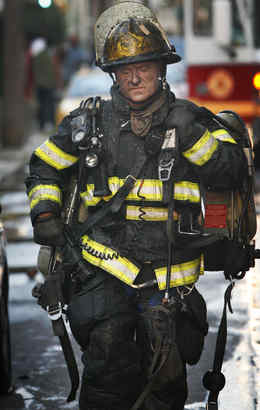 Sizing up the firefighters' arbitration award - which, by any standards is generous to the brave men and women who run into burning buildings - former Inquirer columnist Tom Ferrick sees a bleak future for Mayor Nutter's administration.

Ferrick concludes, and it's pretty much on target, that the city failed to get the personnel and benefit cost controls it needed in the pact. After all, in a time of near-zero inflation, the city's 2,200 firefighters can look forward to three threes -- that is, three percent raises in each of three years.