Archive: October, 2010
Calling Philadelphia the next Greece, Philly Mag blogger Christopher Freind predicts the city's underfunded pension system some day will result in riots by retirees shorted in their monthly checks.
Just a bit over the top? Oh, yeah. It's a great way to attract attention, however.
At least, there's no faulting Freind's assessment of the high hopes for Mayor Nutter:
Anyone who walks or travels around Philadelphia on two wheels should be encouraged by the recently unveiled "Pedestrian and Bicycle Plan," Mayor Nutter's emerging blueprint to upgrade make the city sidewalks and bike lanes a kinder and gentler places.
First things first: In what is its most important goal, the plan sets out to achieve a 50 percent reduction in bicyclist and pedestrian fatalities over the next decade.
That can't happen soon enough for pedestrians, given the near-misses at any busy street corner on any given day. The dangers of riding in the street also prompt too many bicyclists to ride illegally on sidewalks, further risking pedestrians' safety. If there were more bike lanes – and greater consideration from motorists – the safety of bicyclists, as well as their ranks, would grow.
Prejudice isn't a word to be tossed out lightly. But no better term seems to apply to the Evesham School District's decision to close its doors to a small group of low-income students seeking a better education.

Bowing to public pressure, rather than providing a teachable moment, the Evesham school board voted 7-2 Monday against participating in the state's interdistrict-choice program by enrolling up to 63 students from other districts.

And why are these kids being told they're unwanted? Residents of the Burlington County town said they were worried that their property values would go down if a group of mostly minority, poor kids suddenly started matriculating in Evesham's schools.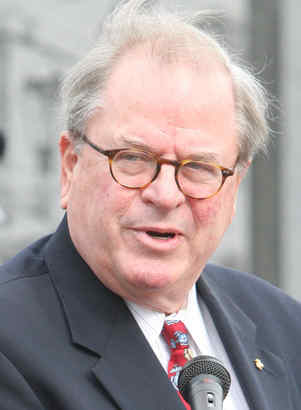 What's another $1.1 million — especially when it is only taxpayers' money?

That's how much more the state is expected to pay to make a developer go away and clear the way for construction of the now-stalled $200 million Family Court project planned for Center City.

The $1.1 million payment to developer Donald W. Pulver is over and above the $12 million in taxpayers' money that has already been spent in fees to Pulver, his sidekick, lawyers, and to pay for architectural drawings.


In little more than two years, the exciting plan for a make-over of Dilworth Plaza on the west side of City Hall has gone from concept to nearing the construction phase.
That's a speed-of-light pace for any major project in Philadelphia, so the folks behind the Dilworth renovation deserve kudos – not just for vision, but also execution.
The recent announcement of a $15 million federal grant toward the $50 million effort paves the way to get going with the actual work.

The plaza's multilevel labyrinth of granite benches and staircases – the daily haunt of many vagrants - will be transformed with a village green setting with a fountain at street level, an inviting glass-enclosed entrance to SEPTA's train, trolley and subway lines, and a café.
dplaza
A Japanese diplomat visiting Philadelphia today said Americans probably won't face the dire economic problems in the next decade that beset Japan coming out of that nation's infamous "lost decade" of economic troubles in the 1990s.
Chalk it up to love – the nation's still-healthy birth rate, that is – and a relatively open immigration policy.
Japan's deputy consul general, Yasuhisa Kawamura, said in a meeting with the Inquirer editorial board that population growth and the influx of newcomers pursuing opportunity here will enable the U.S. to avoid the deflation and staggering national debt that hit Japan.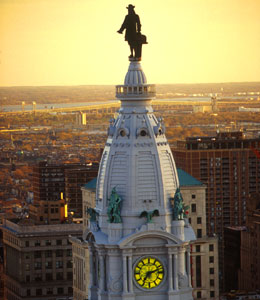 Four ballot questions are being put before Philadelphia voters Tuesday — most notably, a City Charter change that will expand the reach of a five-year-old ordinance that assures better pay and benefits at agencies and firms that do business with City Hall. Each question merits a "yes" vote.
Two questions would deal with the nuts and bolts of city government: A nearly $107 million bond issue would provide for street paving, transit projects, building maintenance, and the like. These are necessary investments in the city's infrastructure. The City Charter would be updated by a second question to provide for electronic bidding and contracting by the city, and for cooperative purchasing. Voting "yes" should help cut red tape and reduce costs.
A third question would expand an existing City Charter ban on discrimination. In addition to being barred from showing preference by race, color, religion, or national origin, companies awarded competitively bid contracts costing more than $30,000 would not be able to discriminate on the basis of "ancestry, sex, gender identity, sexual orientation, age, or disability." A "yes" vote will mean the city expands opportunities while assuring that it gets to draw on the talents of more Philadelphians when contracting for services.
Finally, a fourth question would extend the city's so-called living-wage requirements to professional services contracts such as consulting, bond work, and outside legal counsel. The rules put into law five years ago require that for-profit firms doing more than $10,000 of annual business pay a minimum of 50 percent more than the federal minimum wage — around $435 a week now — and extend benefits to all employees equally. Smaller firms are exempt, with waivers available for larger firms on a case-by-case basis.
The living-wage requirement tracks provisions of the state economic jobs program, and should have minimal impact on city spending, according to its prime sponsor, Councilman W. Wilson Goode Jr. Mayor Nutter has signed on to this charter change, so voters should approve it as another means of using City Hall leverage to expand wages and benefits at firms supported by city tax dollars.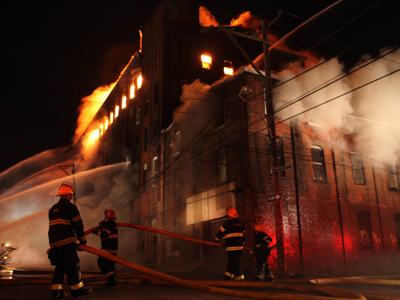 Spending nearly a half-million dollars and taking half a year to study the Philadelphia Fire Department seems to have more to do with politics than public safety. In fact, it's remarkable that Fire Commissioner Lloyd M. Ayers has kept from gagging at the notion that his assessment of how personnel and equipment should be deployed isn't worth a tinker's damn. But how else can he take the idea that only an independent review can figure out how his department can best serve the city?
The city's financial overseer, the Pennsylvania Intergovernmental Cooperation Authority, has been asked to pay the study's $300,000 to $450,000 cost. It would cost far less for city officials to do what they are paid to accomplish: Match service needs to funds — and take the heat for unpopular decisions. In that last category place the Nutter administration's decision to use a service-reduction device called "rolling brownouts" to reduce Fire Department costs, rather than closing more fire stations and/or laying off firefighters.
You would think the fire union would be grateful for a plan that saves jobs. Instead, it has fueled public protests of the brownouts as a menace to public safety — all the while denying that its members covet the millions of dollars in overtime they won't be paid under the brownout system.The brownouts, which began in August, call for up to three fire stations to be closed on specific days, with their personnel then rotated to stations where overtime would otherwise be needed to cover for absent personnel. Only 23 of the city's 56 fire companies are involved in the rotations.
Other cities, including New York and Los Angeles, are doing brownouts — not because they want to, but because, like Philadelphia, they must cut costs. Facing a budget deficit, Mayor Nutter believes the brownouts will save the city $3.8 million. Saving lives is more important than saving money through brownouts, argues fire union Local 22 President Bill Gault. Does that mean he would prefer to see the mayor close fire stations? Nutter closed seven last year. It was one of the difficult spending decisions he did make, knowing he can't tax his way to a balanced budget.
But the mayor, perhaps with an eye toward reelection, too often has a hard time withstanding public pressure. The idea of an independent review of the Fire Department seems to be tied to the heat Nutter is getting from Gault and others who are linking the death of an autistic child in an Aug. 7 house fire to the brownout earlier that day of the closest fire station. The charge doesn't hold water. The response time from a fire station blocks away was well within standards, and witnesses said the 12-year-old boy refused entreaties to leave the burning house because he was afraid — not because firefighters arrived late.
There should be no further exploitation of a child's death to make points in what is essentially a budget debate. But neither should there be assertions that the brownouts are risk free. The sooner they can end, the better. The end of the brownouts, though, should result from a comprehensive study of fire-safety needs — a study that shouldn't take six months to complete and ought to be part of a long-overdue, apolitical, top-to-bottom internal performance audit of all city government operations.