The recently signed transportation bill by Gov. Corbett will help improve Pennsylvania's ailing roads, bridges, and transit systems.
This bill shows that the governor and the General Assembly understand the critical role our infrastructure plays in our state's economy. Their leadership on this piece of legislation will create jobs, bring businesses into Pennsylvania, and better our quality of life
This bill is a critical first step, and with some of the oldest bridges in the nation, we will need to keep up this momentum. A few years ago, the Pennsylvania Sections of the American Society of Civil Engineers released a Report Card for Pennsylvania's Infrastructure. We found that our state wastewater, transit, stormwater, roads, waterways, and drinking water all suffered from "D" grades, or lower.

Each Thanksgiving, our family reads aloud a preface to the dinner at our table. It was written by my grandfather, Sam Guard, who was a writer, editor, and published. He was also a radio "personality" with a show on Sunday's broadcast on the WLS (World's Largest Store) channel. WLS was housed at Sears in Chicago.
WLS radio channel was the first in the nation to reach the entire Midwest— the "farm belt" and it became critical in getting news out to farmers who needed to know what the weather was going to be like next week, what the commodity prices were, and how to get their cattle to the slaughter houses on time.

Peter A. Lillback's thesis that Thanksgiving is rooted in the theology of Martin Luther is wrong on several levels ("Roots of Thanksgiving," Nov. 27).
The American holiday was declared as such by Abraham Lincoln in 1863, as a time for thanking God by all citizens, not just those of Protestant beliefs. The concept of thanksgiving for good fortune dates not to Luther, but to the dawn of mankind. Talismans and ritualistic artifacts have been found in excavations of even prehistoric societies. Lillback himself quotes Psalms, attributed to biblical Israel's King David, writing 2500 years before Luther lived.
And of particular irony, this commentary, in praise of a man with virulent anti-Semitic beliefs, was published on a day that ended at sundown with the lighting of the first candle of Hanukkah, a Jewish holiday of thanksgiving for the redemption of the Temple in second-century B.C. Jerusalem.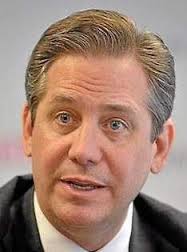 As a longtime Montgomery County Republican elected official, I have known, worked with, and personally liked Upper Providence Township supervisor Lisa Mossie for many years, but I respectfully disagree with her commentary ("Questions on sale of senior facility," Dec. 2).
Originally, I was very skeptical of the potential sale of Parkhouse, the county's senior care center. I like to make decisions based on facts. It took a great deal of careful study gathering evidence before I changed my mind. I am now convinced that the pending sale of the property to a private firm is the right move for the residents (current and future), the employees, and the taxpayer.
Mossie questions the transparency of the process, yet since the county first began exploring a new structure for Parkhouse in February there have been over twenty public meeting opportunities for comment, some of which she attended, not to mention letters, emails and phone calls to the commissioners. All of us are readily accessible.
Bad habits that at first seem amusing become irritating when they are repeated over and over and over again, like all the times City Hall has patted itself on the back for suggesting an inadequate solution to the public schools' cash-flow problem.
The latest example of that is a City Council committee's recent passage of legislation that would allow the School District to sell advertising space on its buildings. That idea, which at best might generate $15 million, will produce a pittance compared to the district's budget gap, once estimated at $304 million. Council members may argue that's not all they're doing to get the schools more money, but an incomplete grade is all they deserve for their other initiatives. Council wouldn't raise the by-the-drink tax on alcoholic beverages. The legislature wouldn't approve a cigarette tax to fund city schools. And extending the city's temporary sales-tax hike is still up in the air.
The state had to be shamed into finally giving up an additional $45 million for Philadelphia schools. The city came up with $50 million. Meanwhile, the city teachers' union appears adamant in its refusal to give up $103 million in concessions.

Everybody has an opinion about the Boyd Theater, even the executive director of the Greater Philadelphia Film Office ("Let the show go on at the Boyd," Dec. 1).
But let us be thankful that the film office is not responsible for the stewardship of Philadelphia's historic buildings and places. With the sweep of her wand, film office chief Sharon Pinkenson would love to see the Boyd Theater interior demolished to make room for the proposed iPic Development.
Do a Google search and actually watch what iPic has in store for Philadelphia. In exchange for the demolition of the Boyd, we get an eight (8) screen cracker box movie theater, a high-end liquor license and what can only described as an Olive Garden-style Italian restaurant.

The case for marriage equality in Pennsylvania can best be described as an example of doing good while doing well.
The doing good part is simple: Marriage is a wonderful institution that knits people together into families which then become a critical part of their local communities. We all have close friends, or relatives, that are gay, and who deserve the opportunity to share the joys of marriage, and legally sanctioned, long-term relationships.
The doing well part is even simpler: Pennsylvania right now is struggling to provide quality education in our public schools, and sufficient medical care and services for the poor. Legalizing gay marriage can provide a big economic boost, generating much needed public funds.

I have been a fan of Inga Saffron's fiery support of historic preservation during all of the years for which I have held a position of leadership in this community. I value her opinion, but cannot overlook my own in the case of the Boyd Theater's slow death on and to Chestnut Street.
After all, I grew up in the William Penn House. I watched movies there as a tot with my family. And I was the leader decades ago in the fight to preserve the Boyd as the last movie palace in Philadelphia. But that was long before the Kimmel Center became the home to many of our greatest performing arts institutions, and long before elegant new and restored buildings took the place of the 1928 Boyd Theater, shuttered because its allure and its usability became obsolete.
As a lover and proponent of culture and architecture in our city, I have always cared deeply about historic preservation. In 1999, I was honored by the Preservation Alliance of Greater Philadelphia with its "Public Service Award for Support of Historic Preservation in the Public Interest." But the long shuttered and neglected Boyd Theater's future is folly as a single stage venue. Center City residents are begging for a modern first class cinema experience. And Chestnut Street needs to develop westward— which is why I very much support iPic Entertainment's proposal to bring the Boyd back to life.