Wanted: a new sheriff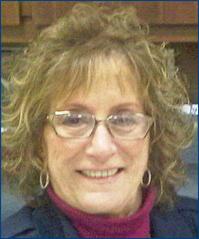 UPDATE: Deeley moved with impressive speed and forcefulness in enacting the first reforms in her office on Friday.
Wanted: a new sheriff

UPDATE: Deeley moved with impressive speed and forcefulness in enacting the first reforms in her office on Friday.
* * *
The state Senate should ask some tough questions of Gov. Rendell's nominee to replace just-retired Philadelphia Sheriff John D. Green before a vote on her confirmation.

Lawmakers need to be convinced that Barbara Deeley is independent and has a detailed plan to sort out the tangled finances of the office.

Deeley worked as Green's chief deputy and has been in the office many years. She plans to serve out his term until next January, and not run when city voters elect a new sheriff in November.

If confirmed, her tenure won't be for long. But given the financial oversight and management controversies that dogged Green over much of his 22-year tenure, Deeley needs to convince lawmakers she knows how to fix the problem. Committee of Seventy, a watchdog group; this week, urged senators to find an outsider. That may end up being the right course, but Deeley first deserves a chance to make her case before the senate.

There's no question this is a critical moment for the office. City Controller Alan Butkovitz is about to hire fraud specialists to delve into the sheriff's slipshod accounting of $53 million. Where that inquiry will lead is unknown, but Butkovitz has said it has the potential to reveal serious issues.

Deeley contends she's the best person to keep the Sheriff's Office running smoothly during a likely tumultuous transitional year.

There's no question she knows the ins and outs of running the department, which provides courthouse security, transports prisoners, runs real estate tax and property sales, and serves and executes writs and warrants.

She says the office's fiscal management policies were not her bailiwick. Her sports analogy is that she was the backup quarterback on the sidelines. "I was the chief of staff, not the sheriff," she said in an interview.

But the issues plaguing the office have to do with the finances. To hold onto the top post, Deeley needs to quickly deliver on her promise to review the millions of dollars in title work paid by the sheriff without contracts, as well as stemming possible nepotism involving office staff and outside firms. Any sign from the controller that the sheriff's staff isn't cooperating fully with the fraud inquiry would be a sign that Rendell erred badly with his pick.

Major reform of the Sheriff's Office must be on the agenda — sooner, rather than later. Deeley must do everything possible to cooperate with other city stakeholders and clear the way for any changes needed to tighten fiscal oversight, improve efficiency, and remove any taint from the Sheriff's Office.

If reforms are brought to the office, it just might argue for a steady hand to keep certain key functions running — notably, transporting prisoners and maintaining security at the Criminal Justice Center. The downtown courthouse itself is in the midst of working out the kinks in a new zone court system, along with centralizing the hearings for most major criminal cases.

As officials unravel the problems left by Green, the hope is that voters will focus intently on picking a true reformer as sheriff. Critical to the Sheriff's Office should be a plan to give taxpayers their money's worth long after an interim sheriff rides out of town.