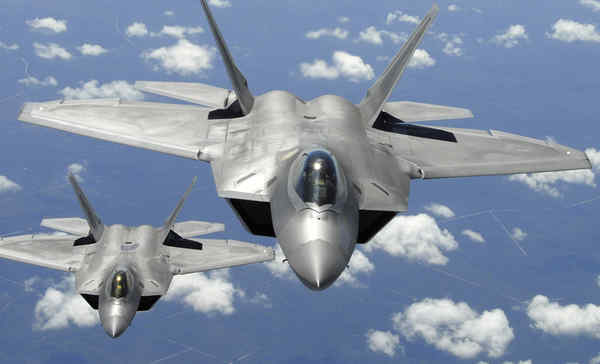 Not only does the F-22 fighter jet evade radar, but it avoids federal budget cutters, too.
As we noted in an editorial in April, Defense Secretary Robert Gates and President Obama want to cut Lockheed Martin's weapons system, which was built for the Cold War and costs up to $191 million per plane. Phasing out the fighter production is part of Gates' plan to overhaul Pentagon programs. Obama has even threatened to veto a defense bill if it includes the F-22 spending.
But lawmakers have a way of preserving defense contracts in their own backyards, whether or not it's the best use of tax dollars. That's what is happening with the F-22. The jet program employs 95,000 people in 44 states, including at software maker Teletronics Technology Corp. in Newtown, Bucks County.
The House, led by a Democrat whose district involves manufacturing the jet engines, blocked any attempt by lawmakers to cut F-22 funding from a $680 billion defense authorization bill. Twenty-seven Democrats voted against the maneuver, but none were from the Philadelphia region. Rep. Joe Sestak (D., Pa.), a retired admiral who had spoken out in favor of Gates' efforts to overhaul weapons systems, nevertheless voted for the rule that preserved F-22 funding.
Maybe this budget fight was a foregone conclusion. It's tough to hit a stealth jet with conventional weapons, much less with a budget axe.