Archive: August, 2011
Here's hoping former House Speaker John M. Perzel is handed his head — figuratively, of course — when he is sentenced for bilking Pennsylvania taxpayers out of millions to pursue his political ambitions.
Even after pleading guilty Wednesday to eight counts of conspiracy, theft, and conflict of interest, Perzel tried to suggest that any wrongdoing on his part was merely a sin of omission, a result of his not paying sufficient attention to what others were doing.
"The truth is that as the legislative leader of my caucus, I oversaw the spending of millions of dollars in taxpayer funds, and I bear the responsibility for the improprieties that occurred in the spending of those dollars," said Perzel.
Inquirer editorial page editor Harold Jackson talks with Police Commissioner Charles Ramsey about the city force's new five-year strategic plan designed to make Philadelphia safer
How can you tell that the stunning transformation of the 1400 block of Cherry Street into a pedestrian plaza by the Pennsylvania Academy of Fine Arts is nearing completion? Well, they've got the paint brush out, that's how.
In this case, it's a giant and soon-to-be-iconic paint brush in the form of a sculpture by artist Claes Oldenburg. It was installed a week or so ago, and it's already turning heads on North Broad Street.
Officially, the sculture is title Paint Torch. But if that doesn't look like a paint brush, we don't what does.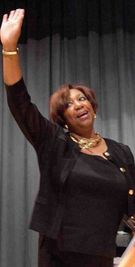 First and foremost, the School Reform Commission was supposed to keep an eye on spending in the Philly schools. But the state-chartered agency has come under fire for its kid-glove handling of former schools chief Arlene Ackerman.
The $905,000 send-off package for Ackerman was the last straw for some critics, including state Sen. Michael Stack (D., Phila.)
Joined by other senators, Stack is calling for the state legislature to abolish the SRC and replace it with an elected school board - something unknown to most Philadelphians.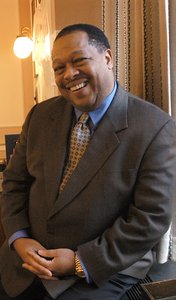 Sen. Mike Stack's proposal to replace the School Reform Commission with an elected board of education is timely.
Given the SRC's poor performance of late, its future should be under the microscope. Even if the conclusion is that the panel remains the best vehicle to oversee city schools, this discussion needs to occur.
Stack's bill would let city voters choose a nine-member board in a nonpartisan election. A crucial flaw in the Philadelphia Democrat's plan, though, is that it denies the board the ability to hire superintendents. That power would instead be vested in the mayor.
Most tea-party complaints about government regulations stifling American business are overblown. But there is a small industry with great potential for growth in New Jersey that is being held back by convoluted government regulations — boutique vineyards.
In many states, these small vineyards are using the Internet to sell directly to customers all across the country. But that profitable door is closed to the 50 or so wineries in New Jersey.
To reach statewide and national markets, New Jersey law requires wineries to use state-licensed wholesalers, who in turn deliver the wine to retailers, who can finally sell it to customers.
By marshaling an impressive array of storm defenses, the Philadelphia-South Jersey region proved itself ready — even if Hurricane Irene didn't live up to its billing as a greater threat.
This time, there was no need to talk about being better prepared the next time.
But the rare East Coast hurricane, which left two dozen dead, and triggered flooding, property damage, and millions of power outages from the Carolinas to New England, also brought legitimate questions about whether forecasters and news media hyped its destructive potential.
It's understandable that the business world would pay close attention to the changing of the guard at Apple Inc., which is only slightly surpassed by ExxonMobil as the most valuable company in America.
But it makes sense that people with no business acumen are also interested in how the tech company will fare without Steve Jobs as its chief executive officer.
In a sense, Jobs represents both this country's past and its future. He has been compared to such giants of American innovation as Alexander Graham Bell, Thomas Edison, George Washington Carver, Henry Ford, and Walt Disney. But as Jobs steps down, he has created a culture within Apple that suggests its best days lie ahead.