Archive: August, 2010
Philadelphia Schools Superintendent Arlene Ackerman told parents and students at South Philadelphia High that there would be zero tolerance for violence and that the school would have all the resources needed to ensure students' safety.

"We're going to do whatever we need to do to make this a safe school," Ackerman said in an interview with the Editorial Board.

That's exactly what students and parents want to hear as a new school year approaches.

Too bad it took eight months after an ugly attack on dozens of mostly Asian students, and a finding by the Justice Department that the students' claims of abuse had merit, before Ackerman issued such a bold pledge.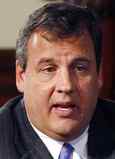 Given New Jersey's varied Shore communities and the recession-driven stresses being felt on town finances, it may make sense for Gov. Christie to scale back the one-size-fits-all approach to promoting public access to the state's beaches.

The test will be whether relaxing rules on beach access is seized upon by Shore towns and property owners to post the equivalent of more "private beach" signs.

For now, proposed new beach-access rules are receiving good reviews from municipal officials and at least tentative acceptance by the state's Sierra Club chapter. Under the changes, the Department of Environmental Protection will permit individual towns a greater say in how they preserve and enhance public access.

A 60-day public comment period on the rules begins Wednesday.


With Republican Pat Toomey running far to the right of Democrat Joe Sestak for Arlen Specter's U.S. Senate seat, there's no likelihood that he'll be embracing new gun control measures any time soon – if ever. So Toomey can't really expect to get a free pass for cracking wise on the issue last week at a campaign stop near York.
Telling a campaign event in Biglerville that his "idea of gun control is steady aim," Toomey understandably raised the ire of the state's most active antigun-violence group, CeaseFirePA.
Quick to cite the grim statistics on 1,200 annual gun deaths among Pennsylvanians – including some-275 gun homicides in Philly per year – CeaseFirePA's Joe Grace branded Toomey as insensitive. "Toomey's sucking up to the gun lobby and the NRA base is insensitive at best and troubling at worst," said Grace.
When the region finally cools down from its long, hot summer — this week, again driving demand for electricity sky-high — Gov. Rendell plans one more push to convince key Republican state legislative leaders that it's time to make greater strides on Pennsylvania's use of solar energy.

For state Senate leaders who control the course of much of what happens in Harrisburg, their decision could determine whether homeowners and businesses are left poorer and possibly in the dark.

Double-digit electricity rate hikes are being phased in by major utilities as rate caps expire. The record demand for electricity threatens the region's power grid with outages.

But solar energy can help.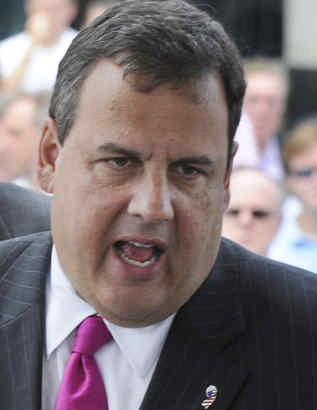 Gov. Christie shed lots of credibility in the blundering drama that led him to fire his handpicked education commissioner, Bret Schundler.

For those of you who may have missed a riveting show last week, the drama began when the U.S. Education Department decided not to award New Jersey $400 million in a school grant program called "Race to the Top." (Pennsylvania didn't win a grant, either).

Ten states received this coveted aid. The federal government rated states' applications on a numerical system, awarding points in several categories that reflected each state's level of commitment to education reform.
New Jersey came in 11th place, three points behind Ohio. A search for blame ensued.

It turned out that New Jersey's application omitted requested data from the state's 2008 and 2009 budgets. Instead, it contained information from the 2011 budget.

Inquirer Editorial Board
@ 7:29 AM 
Permalink
|
Frank Wilson
is a retired Inquirer book editor who blogs at http://booksinq.blogspot.com<NO1>cq<NO>

I am writing this in a secure location well outside the city limits.

I mention this because it means I won't have to pay the city in order to have the privilege of earning some money as a freelance writer.

On the other hand, it looks as if I will have to pay for the privilege of continuing my blog — at least if I try to make some money off it — should I ever return home.

There's been a barrage of bad news lately from Afghanistan.

So I was glad for the chance to discuss "what should be done?" with Greg Mortenson, the author of the bestseller, Three Cups of Tea, who has built more than 130 schools, mostly for girls, in Afghanistan and Pakistan. I've traveled with him to some of his schools in Pakistan, and he stopped off in Philadelphia between interviews in NYC and Washington.

Mortenson, a large bear of a man, travels to the most remote rural areas of Afghanistan, including those where Taliban are active. His views are shaped over endless cups of tea with village elders. Only one of his schools has ever been attacked by Taliban, and local tribesmen quickly pushed them out.

The $143 billion federal recovery for the New Orleans region, wrecked by Hurricane Katrina five years ago, has produced spotty successes and lingering failures.

President Obama was scheduled to visit New Orleans on Sunday to mark the anniversary. The storm and resulting floods killed more than 1,800 people, submerged 80 percent of the city, and forced more than a million Gulf Coast residents from their homes.

It was the costliest storm in U.S. history, causing about $125 billion in damage and economic losses.

As federal and state governments continue to pour billions of aid into the recovery, a pattern has emerged. Repairs to infrastructure and grants to homeowners have revived tourism, and rebuilt many of the region's more affluent neighborhoods. But low-income residents too often are being left out.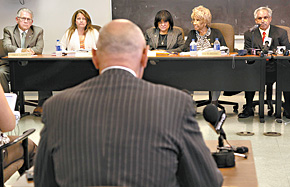 The Philadelphia Housing Authority board took appropriate action in suspending executive director Carl R. Greene, pending an internal investigation into the cash settlements of four sexual harassment cases brought against him.

But if there are to be investigations, the PHA board needs examining as well.

How was the board not informed of the four sexual harassment cases and settlements totaling nearly $900,000? Was it kept in the dark? Or did it avoid knowing about Greene's foibles?

Former Housing and Urban Development Secretary Alphonso Jackson said Greene's reputation for sexual harassment and verbal abuse of employees was well known in public-housing circles. A sexual harassment case brought against Greene in Detroit was known before he came to Philadelphia.