Archive: August, 2009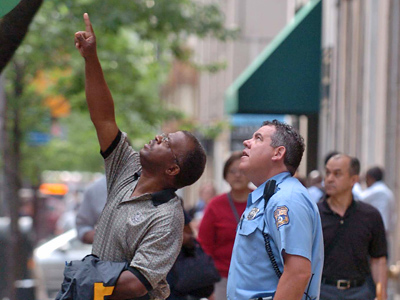 The death early Sunday of a Center City man who plunged through a fire tower railing at a low-rise apartment building was a tragic reminder of the deadly potential when buildings deteriorate.
City officials were smart to move quickly to clear other residents from the building at 264 S. 16th Street, where Steven Lee, 25, perished and a woman who also fell was injured critically. The building will remain closed until repairs are made, officials said.
Meanwhile, the city's chief of emergency services at the Department of Licenses and Inspections, Scott Mulderig, has issued a well-warranted plea for all building owners to maintain their properties.
Even before the fatal plunge, the dangers of crumbling building facades had become evident.
On three occasions since June, chunks of several buildings rained down on sidewalks. The latest mishap occurred last week when a pair of masonry panels fell from the sixth floor of a building in the 1100 block of Chestnut Street. Fortunately, no one was injured in the 3 a.m. accident.
The city's good luck also held on Aug 5, when bricks fell near 16th and Chestnut Streets, and also on June 3, when three sections of a marble façade dropped about 80 feet from the top of 1619 Walnut St.
Those accidents brought to mind an incident more than a decade ago when a Philadelphia judge, Berel Caesar, was fatally injured by falling debris on South Broad Street. Caesar, 69, was crushed by an estimated five tons of debris and a 500-pound sign that crashed near Pine Street. He died four days later.
Passers-by on the sidewalks of today's bustling Center City are at just as great a risk. So it's good to hear that City Councilmen Frank DiCicco and James F. Kenney plan to introduce legislation that would require exterior building maintenance and inspections by their owners.
Modeled after a New York City code, their proposal would require exterior inspections every five years for any building taller than five stories, with needed repairs conducted within 30 days.
Building engineers who conduct the inspections would have to report to the Licences and Inspections that a structure was given one of three possible ratings: safe, safe with a repair and maintenance program, or unsafe.
The key to these safety efforts, of course, will be vigilance on the part of City Hall in monitoring inspections and repairs. Even when the city orders repairs, the wheels of the bureaucracy can turn slowly. That's why City Controller Alan Butkovitz has called on the city to be more proactive.
The DiCicco-Kenney safety measure would not apply to low-rise buildings like the one where Steven Lee fell, so vigilance by building owners and city inspectors will continue to be a matter of life and death when Philadelphia buildings begin to crumble.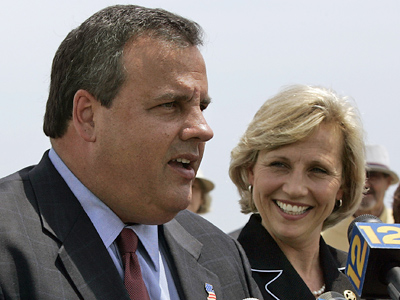 Pest-control experts gathered for a recent conference at Rutgers and staged a race between two Madagascar hissing cockroaches representing Gov. Corzine and his Republican challenger, Christopher J. Christie.
It was an apt metaphor. Christie's campaign is based on the notion that, given his prosecutorial background, he can rid Trenton of corruption. The Corzine team has responded by publicizing a catalog of Christie's ethical miscues. There's been enough mutual denigration to make it seem like a two-roach race.

But when it comes to actually dealing with that resilient species of vermin known as New Jersey corruption, the candidates' approaches are strikingly similar or only incrementally different.

On key points, the ethics proposals of both Christie and independent candidate Chris Daggett are similar to Corzine's positions over the past four years. And in many cases it's the Legislature that will continue to define the limits of reform, regardless of who is governor.

One of the state's long-standing ethics issues, for example, is the awarding of government contracts to campaign contributors, known as pay-to-play. Christie vows to expand restrictions on it to towns, counties, and unions.

But most of the pay-to-play loopholes that a governor could close unilaterally were taken care of by Corzine through executive orders last fall. The governor also proposed bills extending the law to the local level and restricting cash transfers among campaign funds, but they stalled in the Legislature.

Both Christie and Daggett also promise to outlaw the holding of more than one elective office, another issue that's been on the ethics agenda for years. But Corzine took the same position, and helped bring about the state's first law against the practice, two years ago.

An exception to the ban, for those already holding two offices as of February 2008, was imposed by the Legislature, which included close to a score of members also serving as local elected officials. The gubernatorial challengers promise to finish the job by doing away with the grandfather clause, but it's not clear how that would get past lawmakers — or how much effort it would be worth, given that the practice is already headed toward extinction.

Christie promises to go further by barring elected officials from full-time appointed government jobs as well. It's a worthwhile proposal to deal with a widespread problem.

However, many of the positions that should be addressed are part-time or contractual — legislators who work as town attorneys, for instance. Moreover, Corzine's experience casts doubt on the legislative prospects of further limits on double-dipping.
The most encouraging aspect of the debate is that public pressure has made reform a largely uncontroversial matter in New Jersey, at least among high-profile, statewide candidates. But it will take even more of a groundswell — and more than a governor — to keep reform and the roaches moving.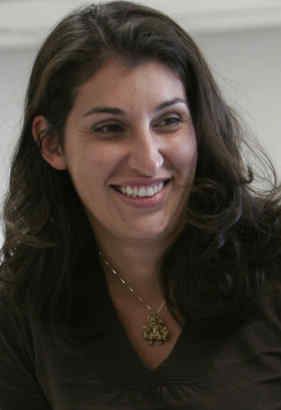 From Inquirer Editorial Page Editor Harold Jackson:
Heidi Ramirez, who recently resigned from the state's School Reform Commission that oversees Philadelphia public schools, has been getting the heroine treatment for putting up a good fight. But a different image comes to my mind when I think about what Ramirez has done. Remember the old TV show Branded starring Chuck Connors? It always began with the Army painting a yellow streak down his uniform back for cowardice.
Read more here.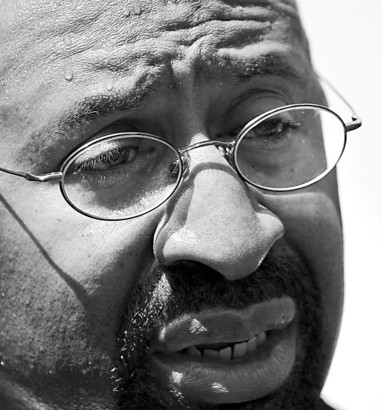 Mayor Nutter went to Harrisburg seeking help to balance the city budget and came home with what looks like an even better deal for Philadelphia residents.

After some wrangling and delay, the state Senate approved Nutter's request to raise the sales tax in the city by 14 percent for five years, and defer payments to its pension fund for two years.

If approved by the full legislature, the measures will enable the city to fill a projected budget gap of $700 million over five years. Nutter said both measures were needed to avoid major layoffs and deep service cuts.

Nutter and City Council must keep their promise to make the sales-tax hike temporary. Sales taxes are the most regressive levy, impacting poor people more than other taxpayers, and adding to an overall tax burden in the city that is already the highest in the country.

With wages flat or falling, and other costs growing for Philadelphians, Nutter should have looked harder for more cuts before turning to any tax hike. Even with this assist from the state, he needs to implement more efficiencies in city government.

Credit Senate Majority Leader Dominic Pileggi (R., Delaware) for using Philadelphia's budget crisis to come up with a long-term solution to the city's growing pension costs, instead of another a short-term patch.

In addition to the measures sought by Nutter, the Senate bill calls for the city to cap retirement benefits for existing city workers at current levels, and develop a separate pension plan for new hires that would cut benefit costs by 20 percent or more.

The House approved an earlier version, but must sign off on these provisions from the Senate. Gov. Rendell supports the Senate bill; the House should as well.

In the long run, this should help ease Philadelphia's budget woes by addressing an intractable pension problem that previous mayors have sometimes tried but almost always failed to tackle. In taking office last year, Nutter pointed to the ballooning pensions costs as a growing crisis.

He has been negotiating with the four municipal unions for pension changes, but with little success. The unions obviously don't want to grant any concessions. But the reality is the city workers have a gold-plated pension plan that is unsustainable.

Without cutting employee costs, the other alternatives are to eliminate city jobs, cut services or the more likely route: keep raising taxes. Such moves will only make the city a less attractive place to live, work and visit.

About 60 percent of the city's $4 billion annual budget goes to cover salaries, health benefits and pension costs for employees. (Health benefits are another soaring cost that Nutter wants and needs to reduce.)

The city's annual payment to the pension fund has jumped from $150 million in 2003 to $350 million last year. Meanwhile, employee pension contributions equaling 5 percent of their salary are below the rate of most other cities. At the same time, the city has more retirees collecting pensions (about 37,000) than city employees (about 28,000).

Under the state plan, city workers will keep their current pension benefits. The savings will come from future hires that will go into a 401(k) plans rather than the existing guaranteed plan.

That seems both fair and reasonable given the economic realities that confront Philadelphia.
Philadelphia schools should move quickly to fix flaws in the expulsion process of its zero-tolerance discipline policy.
The city's school district had not expelled any students in the four years years prior to Superintendent Arlene C. Ackerman's arrival. But officials recommended 156 expulsions last school year. An expulsion can last for up to a year. The School Reform Commission recently voted to expel 65 students, and at least 25 cases are in the pipeline.
A "no-nonsense" disciplinary policy is long overdue in a school system where students and staff often feel unsafe. But a backlog in expulsion cases left dozens of students in limbo for months. That is unacceptable.
These lengthy delays deny students due process and can unfairly harm innocent students waiting for a hearing. If the system is ill-equipped to handle the high volume of expulsion cases, then it needs to be fixed.
A parent of an Olney West High School student said her son spent five months at an alternative disciplinary school waiting for a hearing in which he was eventually exonerated. By then, he had missed most of his senior year.
The Education Law Center says suspended students facing possible expulsion should get a hearing within 10 days. The district contends it is not required to meet that timeline. OK, but it has to do better than have students miss most of an academic year before their case is heard.
Ackerman says she is working on hiring more staff to speed up expulsion cases. With the new school year approaching, let's hope she has made progress.
In the meantime, the district can have some impact on its backlog by following policy guidelines that call for an informal hearing before an accused student is transferred to an alternative school. Of course, those students deemed a threat must be removed immediately.
But strict discipline is only part of the answer to make schools safer. Early intervention and services for students with chronic behavioral problems are also needed.
Update: Delaware sports betting limited by federal court.
Update: The gaming board Friday took the easy way out - "a step backwards," was Mayor Nutter's apt description - by telling Foxwoods it's South Philly or nothing. Holding their noses at Young Philly Politics, with good reason.

The long-running melodrama surrounding the Foxwoods Casino proposal to build a slots parlor in Philadelphia may be coming to a turning point - or to the point of no return.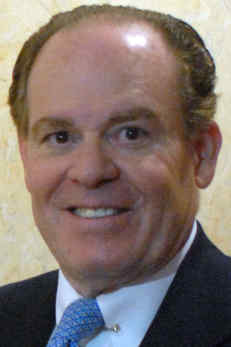 Gov. Rendell wasted little time in naming a Republican powerbroker to replace Heidi Ramirez, who resigned last week from the Philadelphia School Reform Commission.
It is important to fill the position swiftly, but in confirming the nomination the legislature must make sure it is appointing the best person to move the troubled school system forward.
Rendell tapped David Girard-diCarlo, a former U.S. ambassador to Austria. The Cozen O'Connor lawyer is a former Blank Rome chairman. Rendell made the announcement Thursday after consulting with state Sen. Majority Leader Dominic Pileggi (R., Delaware).
Ramirez's sudden resignation fueled speculation that she was being forced out as part of a deal to end the budget stalemate in Harrisburg. But Rendell and Pileggi insist that politics had nothing to do with their choice.
While Girard-diCarlo has an impressive resume, his credentials are not comparable to
Ramirez's
, the SRC's sole academic, whose expertise in training educators at Temple University was useful in making policy decisions. An outspoken advocate on behalf of school children, Ramirez heads the Urban Education Collaboration at Temple. She was also the first Latina on the commission.
Her replacement should share her passion for children. Like Ramirez, he also must be willing to question Superintendent Arlene Ackerman, not to be confrontational but to make the best decisions for students.
Rendell also renominated Joseph Dworetzy, another Philadelphia lawyer, whose confirmation had stalled in the Senate. He would fill one of two vacancies created earlier this year. Robert Archie has filled the other seat.
It is important to get the SRC fully staffed to do its job, but care is more important than speed.
President Obama's decision to let Attorney General Eric H. Holder Jr. set an independent course to determine whether anti-torture laws were broken by the CIA or its contractors is less than satisfying.
While it allows the nation's chief law enforcement officer to prosecute specific alleged crimes, it may not answer who was ultimately responsible for the actions of minions. It bears repeating that a bipartisan truth commission that grants immunity to witnesses may be the best way to set the historical record straight so that the sordid past won't be repeated.
Finally removing the wraps Monday from a 2004 report on abuses at overseas CIA prisons, officials revealed that operatives had repeatedly choked one prisoner, made threats against family members, staged mock executions, and put a gun and a power drill to the head of another prisoner.