Archive: July, 2011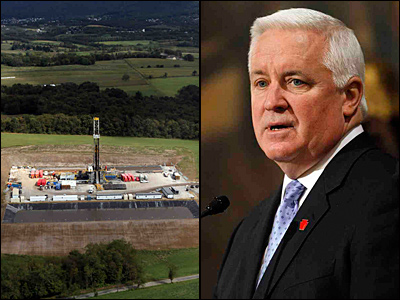 By Matthew J. Brouillette, president and CEO of the Commonwealth Foundation
Despite a deep recession, Marcellus Shale gas drilling in Pennsylvania has created tens of thousands of jobs, rescued many landowners from foreclosure and bankruptcy, and generated fortunes for farmers, laborers, and businesses. Nevertheless, some have stoked fears of environmental disaster and spread the myth that drillers aren't paying their share of taxes. Such attacks have led many to the mistaken conclusion that the industry should pay a special tax or what's euphemistically called an "impact fee."
While a tax on natural gas would not drive the industry out of the state, it would be passed on to residents — folks like Jim VanBlarcom, a Bradford County dairy farmer who testified that leasing a small portion of his land for drilling enabled him to double his herd. He's not alone: Pennsylvania's gas industry is estimated to have produced more than $7 billion in lease and royalty payments since 2006. Moreover, it's given rural areas thousands of new jobs paying an average annual salary of nearly $70,000.
Poll: Poll: Yes or No on shale tax?

(76 votes)
In 1984, I campaigned to be an elected alternate delegate (from Pennsylvania's Eighth Congressional District) to the Republican National Convention in Dallas. The process required that I get elector signatures for my name to appear on the ballot, solicit the party endorsement at numerous candidate screenings, and win an election at the ballot box.

The world has changed, and elections should change, too. Today, Americans earn college credits online, shop online, read news online, and view school grades online. The time has come to nominate presidential candidates online. One seemingly well-organized group agrees.
Last Sunday, Americans Elect was the beneficiary of attention lavished by New York Times columnist Thomas Friedman. He reported that the group sought to nominate a credible third-party candidate to appear on the ballot in all 50 states next year, and that the nomination would be made entirely via the Internet.
Back in February 2009, Attorney General Eric Holder outlined the new administration's intent on an assault-weapons ban:

"As President Obama indicated during the campaign, there are just a few gun-related changes that we would like to make, and among them would be to reinstitute the ban on the sale of assault weapons."
It would not only be good for the United States, Holder pointed out, but would "have a positive impact" on Mexico, which was plagued — then and now — by drug-related gun violence.

Gov. Christie should be applauded for loudly voicing his frustration and saying he is "tired of dealing with the crazies" who criticized his appointment of an Indian American Muslim to a judgeship.
As an attorney, Judge Sohail Mohammed defended Muslims detained after the Sept. 11 terrorist attacks. That has prompted criticism by people who try to portray Mohammed as an Islamic zealot who, as a judge, would try to impose an extreme form of sharia law from the bench, such as sentencing adulterers to stonings.
The clarity Christie has brought to the controversy is much appreciated. It is also hoped that he will use his position as head of New Jersey's Republican Party to rein in similar verbal attacks by his party's restless extremists that have no basis in reality.
While the public's attention has been focused on the irresponsible showdown over raising the nation's debt limit, the Republican House has been conducting a full-scale assault on the nation's environmental laws.
It spent last week trying to push through an agency-funding bill that's chock full of changes making it easier for polluters to continue business as usual.
The Interior appropriations bill carries more than 40 additional directives, or "riders," that would roll back protections for public health and the environment. It's a breathtaking example of how the new GOP-run House seems to be paying back the corporate interests that bankrolled Republicans' electoral successes last year.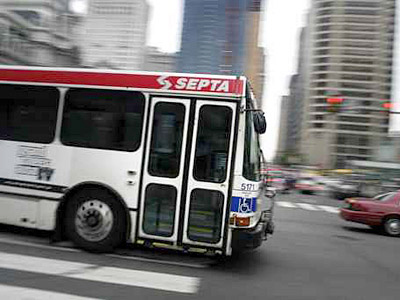 When Harrisburg officials this fall get around to crafting a plan to plug the huge gap in funding for state transportation needs, SEPTA's recent impressive ridership gains should help make the case for investing more heavily in mass transit — not just in the Philadelphia region, but across Pennsylvania.
The transit agency is attracting more paying customers to its buses, trolleys, and trains, reaching a 22-year high in rides over the last 12 months. In addition, SEPTA boosted fares last July under a new policy designed to ask riders to shoulder more of the cost for their commutes in return for more predictable public funding.
So, SEPTA continues to do its part to cover cost increases and improve its overall financial picture. That should count for something, if state lawmakers from far-flung parts of the commonwealth raise their tired old objections to funding for transit that supposedly only benefits urban areas.
About 178 Atlanta schoolteachers have been implicated in a highly publicized cheating scandal, involving almost half of the district's public schools. Allegations of cheating have also surfaced in Philadelphia and other districts across the country.

While many have been quick to point a finger at tests, the real culprit is the pressure created by the politicization and centralization of education.
Central planning doesn't work, and education is no exception. As the federal role in education has ballooned over the last 45 years, teachers and administrators have become increasingly focused on the demands that come attached to the money coming from Washington. The $50 billion spent by the Department of Education each year is filtered through well over 100 programs, each with its own reporting requirements, and each with pages upon pages of regulations.