Archive: July, 2009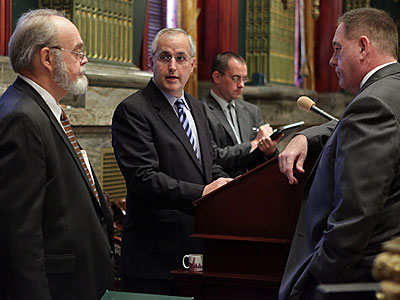 It's good to see that Gov. Rendell plans to sign an "interim" budget next week that will allow most state workers to get paid. That's one problem solved, but the broader budget impasse drags on to the benefit of no one.
State workers shouldn't be used as pawns just because Harrisburg lawmakers can't perform the basic function they were elected to complete: pass a budget.
The 77,000 state workers have mortgages and rent payments as well as other bills to pay. So it is unfair to cut off their paychecks as lawmakers debate whether to cut the budget or raise taxes. Some state workers have been forced to seek help at food banks.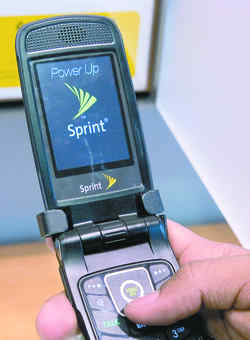 The explosion of drivers using cell phones and BlackBerry-style message devices behind the wheel is ratcheting up the pressure for government regulation to keep the nation's highways safe.
With a growing mountain of data outlining the clear safety risks, policy makers at both the federal and state levels cannot ignore the need to act. They do so at the peril of everyone who travels the roads.
It was a hopeful development on Wednesday, then, that four U.S. senators called for legislation banning texting. By federal law, states would be denied federal highway grants unless they enacted a texting-and-driving ban.
This just in from City Hall: Mayor Nutter announced that city employees now have to pay their property taxes just like the rest of the suckers . . . er . . . residents of Philadelphia.
Gee, what a novel policy approach. And, essentially, all it took to kick things into gear was a front-page story in The Inquirer.
Mayor Nutter announced the policy shift yesterday in what a press release described as two "tough new measures."
Delaware state officials are fighting an ill-timed rearguard action against deepening the shipping channel in the Delaware River up to Philadelphia.
Their denial on Friday of a long-standing request for permits by the Army Corps of Engineers comes just as the $379 million project is about to get underway.
After sitting on the Army Corps request for permits since 2001, Delaware environmental officials rejected them on grounds that the application was out of date.
Here's a classic example of your tax dollars at work: It took one vice president, the U.S. attorney general, four governors and a host of government dignitaries to travel to City Hall to announce this big news yesterday:
Philadelphia is getting 50 new jobs.
A press conference to announce 50 new jobs used to be left to small-town mayors. Instead, Vice President Biden & Co. dropped by to announce Philadelphia will be getting $10.9 million in stimulus money to pay for 50 police officers over the next three years. The money is part of a $1 billion package announced yesterday by Biden, who was accompanied by Attorney General Eric Holder and Govs. Rendell, Corzine, Martin O'Malley of Maryland and Jack Markell of Delaware.
For a transit agency that's long catered mostly to its regular riders, SEPTA is making smart moves to try to welcome all comers - including occasional commuters and out-of-town tourists.
The most important customer-service initiative will be the long-overdue smart-card fare system, which is still a ways off. Most other major transit agencies have had such a system in place for years.
Once in place, the smart cards will put to rest the jokes about SEPTA cashiers who staff "token booths" where they cannot sell tokens.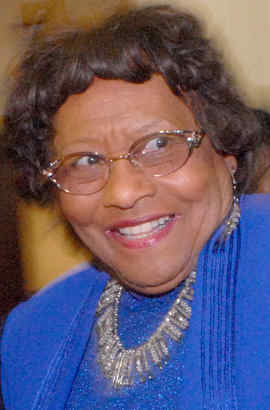 When the state took over Camden in 2002, it was clear that there would be no quick fixes to turn around the troubled New Jersey city. But that doesn't mean the state should remain in charge for 30 years.
Theodore Davis, the chief operating officer the governor appointed to run Camden, wants the state to retain control until 2030 to give the recovery time.
Three decades seems like an awfully long turnaround, even by government standards. At some point much sooner than that, the state needs to let Camden stand on its own.
The $100 million entertainment complex that would replace the Spectrum in South Philadelphia is a promising idea for an under-used city landscape.

In fact, the proposal is such a good one that it prompts another: If there is going to be legalized gambling in Philadelphia, why not make the Foxwoods slots parlor part of the project?

The stadium-complex location is accessible to city and suburban residents. The infrastructure is already in place and provides good highway access and plenty of parking. There's also access to public transportation.