Archive: June, 2009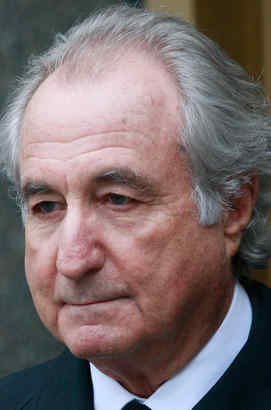 Bernard Madoff's 150-year prison sentence has sparked some debate as to whether the sentence is fair. Many of Madoff's victims cheered the federal judge's sentence for orchestrating what Madoff said a $50 billion Ponzi scheme that hurt scores of investors. Madoff's attorney Ira Sorkin called the sentence "absurd." Sorkin said: "My reaction is the justice system is not based on vengeance and it's not built on symbolism...150 years is absurd under the guidelines under the sentencing statutes."
The Inquirer editorial today said the sentence fit the crime, which was massive and went on for years.
Daily News columnist Elmer Smith says Madoff got off easy. He said prosecutors should have pressed him to cooperate and give up others who may have played a role in the scheme. Indeed, prosecutors will often work out plea deals with low-level conspirators in order to get to the big fish, but in this case Madoff was the top man. Smith raises an interesting point that perhaps the feds don't want Madoff's help in determining why the SEC failed to investigate allegations of the Ponzi scheme that date back years.
So who exactly instigated the coup in Honduras?
On one side, you have President Obama and the U.S. State Department, along with the Organization of American States, Venezuelan President Hugo Chavez and the Castro brothers and others (an odd grouping illustrated by cartoonist Michael Ramirez), saying that the removal of Honduran leader Manuel Zelaya is illegal and he should be reinstated.
On the other side are those inside Honduras and out, who say the democratically elected Zelaya was trying to usurp his country's constitution with a referendum that was viewed as a means of extending his power. The Honduran Supreme Court ruled the referendum illegal.
After years of living in the burbs, a couple of friends from New Jersey are selling their house and moving to Center City. They're looking for a dog-friendly apartment, and finding many options.
But one building they've struck off their list was a complex where the management informed them that all tenants must pay a $1,000 "move-in" fee, as well as another $1,000 fee to move out when the lease expires. That's above and beyond a deposit.
It's ridiculous. How can any apartment building get away with such a charge?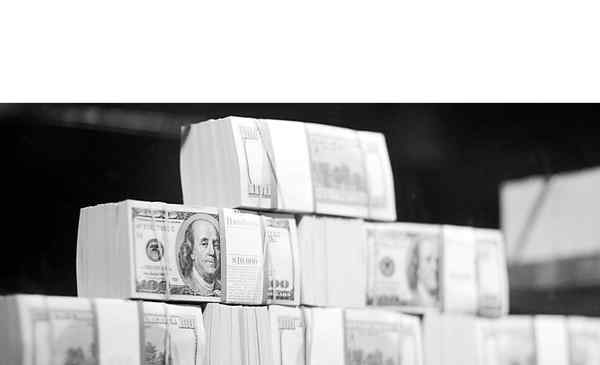 The cable TV and networks devoted almost around-the-clock coverage the last few days to the death of pop star Michael Jackson. Even some prime time shows were preempted in order rehash Jackson's life and demise. By day two or three, it was clear there wasn't much "new" news to report. But that hasn't stopped TV from showing and re-showing video clips of Jackson, while recycling interviews with friends, associates and so-called experts to comment on his life and death. Look for the Jackson coverage to go on and on, especially as the summer news cycle slows.
Granted, Jackson was a major star with global reach. His death at age 50 was a surprising end to an interesting and colorful life, marked with some odd twists and turns. Jackson's death deserved proper and full coverage. But the blanket TV repetition for days on end has done little to advance the story and underscores how little substance exists when it comes to TV news, especially the cable networks that have lots of time to kill and not much of value to say. Though that doesn't stop many TV talking heads from prattling on.
A column in the Los Angeles Times asks if the TV coverage is too much. For anyone who has been watching TV the last few days, the answer is pretty clear.
In attempting to correct alleged "reverse discrimination" against white firefighters, the Supreme Court has made it easier to disregard past bias against minorities in making employment decisions.

Of course, the majority in the 5-4 decision in the case of Ricci v. New Haven, Conn.(www.supremecourtus.gov/opinions/08pdf/07-1428.pdf), would disagree with that assessment. But it's true. In telling the City of New Haven it shouldn't have gone the extra mile to ensure minority promotions, the court chose to ignore the very specific history of racial bias not only in New Haven's fire department, but also in fire department's across this nation.

Racial bias has been pervasive in America's fire departments, where personnel are required to eat, sleep, and work with each other for 24-hour periods. It has only been in recent years that little black and brown boys and girls could routinely see firefighters who look like them and aspire to grow up to be a firefighter, too.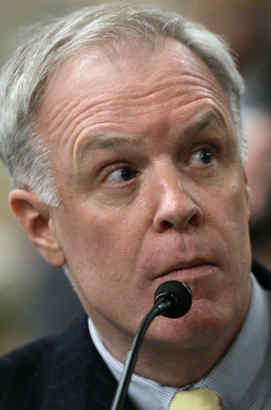 A state grand jury is taking a fresh look at House Democratic Whip Bill DeWeese (D., Greene), the Pittsburgh Post-Gazette reports.
DeWeese, you may recall, has insisted he knew nothing about Democratic colleagues allegedly paying taxpayer-funded bonuses to aides for political work. He has not been charged. But former Democratic Rep. Mike Veon, who does face criminal charges in the "Bonusgate" probe, says DeWeese is equally culpable. If anyone should be held culpable, that is.
Investigators are said to be looking at print-outs of email, found in a box at the Capitol, to see if they shed any light on DeWeese's knowledge. Or lack thereof.
Here's a look at the lighter side of the cap and trade environmental bill rammed through the House last week before anyone had a chance to read it. The guys in the video, courtesy of www.taxfoundation.org, probably know as much about what's in the bill as those who voted for it.
Lancaster recently became the eighth Pennsylvania town to enact its own requirement that owners must report lost or stolen weapons.
Those may be baby steps compared with New Jersey lawmakers' final approval Frdiay of a monthly handgun purchase limit. But Pennsylvania's ordinances are an outgrowth of a smart push by gun-control groups and the national group Mayors Against Illegal Guns and gun-control advocates to move the issue.