Archive: May, 2010
As Congress reauthorizes the Child Nutrition Act that funds school meals, it should remember the adage: "If it ain't broke, don't fix it."

At issue is the Universal Feeding program, which allows more than 110,000 Philadelphia students to eat free lunches without having to fill out applications.

Because the city has such a high poverty rate, the school district basically deems all students eligible. The Department of Agriculture approved the concept when it began the "pilot" program in 1991. But now the federal government wants the district to require more paperwork to determine who gets a free meal.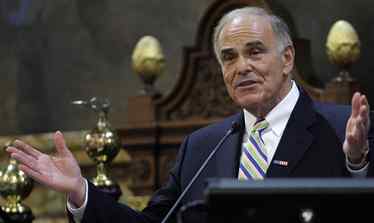 It's the first day of June, and you know what that means in Harrisburg — only 30 days until the legislature misses the deadline for approving the state budget.

If that's a cynical assessment, it's also one with ample precedent. The seven previous annual budgets submitted by Gov. Rendell failed to receive the legislature's approval by the legally required deadline of June 30.

Due to persistently low tax collections in the weak economy, this year the state is facing a budget deficit of about $1.3 billion. Only a few months ago, officials were hoping the deficit would be half that much.

Now that a state panel has reported its findings from investigating Luzerne County's "kids for cash" scandal, Gov. Rendell and court officials should act swiftly to implement needed reforms.

The Interbranch Commission on Juvenile Justice was created last August to look into charges that two juvenile-court judges took millions of dollars in kickbacks to place young offenders in for-profit detention centers.

Federal authorities charged Michael T. Conahan and Mark A. Ciavarella Jr. with racketeering. Conahan has agreed to plead guilty, while Ciavarella awaits trial. The scandal led the state Supreme Court to toss out thousands of juvenile convictions.

The once-obscure Jersey Shore legislator Daniel Van Pelt became famous last summer when the feds rounded him up with a busload of other officials and — why not? — rabbis. This month, he was convicted of taking a $10,000 bribe from Solomon Dwek, a corrupt developer turned prolific federal informant.

The verdict followed a three-week trial that featured a fascinating defense. His lawyers argued that Van Pelt thought Dwek's payment was no bribe, but rather the first "retainer" of his new career — consulting.

While the difference between a fee and a bribe might seem obvious, recent history suggests it isn't to New Jersey politicians. Here, then, are a few questions to help confused Garden State officials determine whether they are in fact consultants or criminals: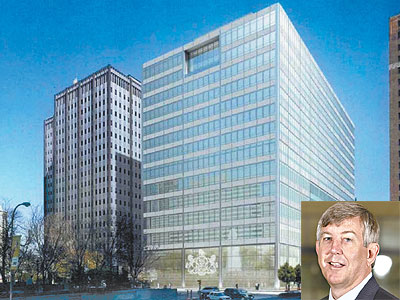 It is certainly welcome news that Pennsylvania Chief Justice Ronald D. Castille has pulled the plug on the no-bid development deal for a new Family Court building that he was overseeing. But that should not be the end of this incredible story. If anything, it's just the beginning. Lots of unanswered questions remain. They include: Where did all the money go? Who has the independence and authority to investigate a lot of high-powered players? What the heck was Castille thinking?
More than $10 million has been spent on a project that has yet to break ground. A large chunk of the money went to attorney Jeffrey B. Rotwitt, who has worn two hats on the project. Rotwitt started out representing the state and ended up on the other side of the deal as the codeveloper with Donald Pulver. Rotwitt said his relationships were disclosed and there were no conflicts because his state work ended before he joined Pulver.
Pulver has received $1 million for "land" costs, even though he paid nothing for the development rights to the property, which is owned by the Philadelphia Parking Authority — a state agency.
The key person behind the $200 million taxpayer-funded court project is Castille. He worked closely with Rotwitt for two years, as they scouted locations and sought state funding. Castille says he wasn't aware of Rotwitt's ties to the developer until he read it in The Inquirer. Rotwitt says Castille and others knew about his roles. Would anyone care to take a lie-detector test? While we are asking questions, why is the chief justice of the state Supreme Court essentially overseeing the construction of a courthouse? And why was there never a formal bidding process or request for proposal? That should be standard procedure for something as complex as building a 14-story courthouse in the middle of Philadelphia. Without any public bids and very few signed documents it is unclear whether taxpayers received the best representation or price. Castille failed to even get a construction agreement. As a judge and lawyer, he must understand the importance of a contract.
Other questions surround the role of two well-connected law firms involved in the deal, including Rotwitt's firm: Obermayer, Rebmann, Maxwell & Hippel — which fired him last week. Rotwitt's entry into the project came through former state Supreme Court Justice Sandra Newman, who began dating Obermayer chairman Martin Weinberg months after she hired Rotwitt. After Newman left the court, Castille spearheaded the project. He hired Ballard Spahr, Gov. Rendell's old firm, to monitor the project. Castille's point man at Ballard was John Estey, Rendell's former chief of staff. It's all so cozy. Castille has now hired another Ballard attorney, Henry E. Hockeimer, to determine the ties between Rotwitt and Pulver. Does anyone see other conflicts here?
A full accounting of all spending and any conflicts surrounding the Family Court project is needed. But not by a lawyer at a firm involved in the project. Castille is in no position to lead the inquiry, either. It's time for an independent investigator.
President Obama assured Americans that the federal government took charge the day oil began spilling into the Gulf of Mexico six weeks ago. That's no comfort whatsoever. The administration's response to the BP spill has lacked the urgency required for a disaster of this magnitude. The government's actions announced Thursday, including new safety measures for offshore drilling, come at least 17 million gallons too late.
Obama admitted that the government had failed to prepare for a worst-case scenario. Its response fell far short of what was needed after the BP rig exploded and killed 11 workers on April 20. The administration didn't even press BP hard enough for an accurate picture of how much oil was leaking. BP said soon after the accident that the well was leaking about 200,000 gallons per day. But BP didn't release a live underwater video feed of the leak until May 19, allowing independent scientists to calculate the true scope of the spill more accurately.
Two scientific teams said the well was probably leaking from 500,000 to one million gallons per day. At those rates, anywhere from 17 million to 39 million gallons has leaked overall, making it the worst oil spill in U.S. history — far worse than Exxon Valdez in 1989. BP hoped to have the leak plugged by Saturday with a mixture of heavy fluids. But the spill already has fouled at least 100 miles of Louisiana's coast, spoiling marshes, killing wildlife, and ruining the livelihoods of countless families in at least three states who depend on fishing and tourism.
The administration has wisely decided to cancel the planned sale of oil leases off the coast of Virginia, within 100 miles of the New Jersey coastline. Jersey's beaches are too critical to the state's economy, and its wildlife habitats too vulnerable, to risk a similarly catastrophic deepwater spill. The government also is extending a moratorium on new deepwater drilling permits for six months, halting oil exploration off the coast of Alaska, and canceling a planned oil lease sale in the western Gulf of Mexico. That's all good. This country runs on oil, and new wells must eventually be drilled, but the Interior Department first needs to stop giving oil companies a free pass on environmental permits.
Evidence is mounting that BP may have acted recklessly leading up to the accident. The company was behind schedule on this well, and each day was costing BP $1 million in contractor and rig-leasing fees. Documents in the hands of congressional investigators indicate BP may have taken shortcuts that made the well more vulnerable to a blowout. The longer-term lesson from this ecological disaster is that the government needs to move forward with plans to shift to a clean energy economy, as Obama has proposed. Fossil fuels will still drive our economy for years to come, but the transition should be pushed as rapidly as possible.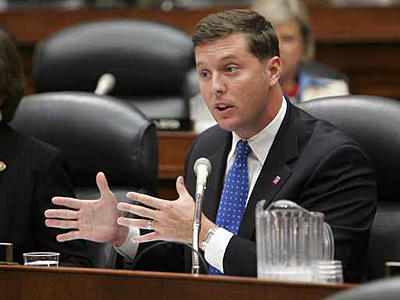 When President Harry Truman ended segregation in the armed services, critics argued that having blacks and whites serve side by side would disrupt the military. Six decades later, naysayers on Capitol Hill have tried to use a similar argument to delay lifting a ban on allowing openly gay men and women to serve in the military. But so far, they have failed. Congress took two important votes Thursday that may finally lead to repeal of the 1993 "don't ask, don't tell" law. Unfortunately, though, caveats added to the legislation may aid opponents' stalling tactics.
U.S. Rep. Patrick Murphy, (D., Pa.,) an Iraq veteran and chief sponsor of the measure, has led the fight to lift the 17-year-old ban. The House and a Senate committee approved his bill. But it faces an uphill battle in the full Senate, where Republicans may filibuster it, even at the risk of the $760 billion defense spending bill that includes the measure. During his campaign, President Obama promised gay-rights advocates that he would reopen the debate about gays in the military. Now, he needs to show the fortitude necessary to settle the matter.
In a compromise with the Pentagon, the gay-rights measure was amended so that it won't take effect until the Pentagon completes a study of how the policy change will affect the military. That report is due in December. It's difficult to understand what another study can say about a subject that has been debated for years. But if one more report is what it will take to end the current discrimination against gays and lesbians, then go for it.
Before the repeal is implemented, Obama, the Joint Chiefs of Staff, and the secretary of defense all must certify that it "will not hurt military readiness or unit cohesion." The current policy certainly has had a negative impact, with 13,500 service personnel dismissed from the armed forces under the rule. They include high-ranking officers as well as Arabic translators and interpreters — the very experts vitally needed in the fight against terrorism.
Of course, there is apprehension among the troops about ending "don't ask, don't tell," but many have said they will serve alongside anyone — regardless of sexual orientation. A recent Gallup poll found 70 percent of Americans support lifting the ban. It's time for change. Gays who want to help protect their country should be given the opportunity.
In an often retold fable, a primitive philosopher asserts that the world sits atop a giant turtle. Asked what the turtle is standing on, he replies: another turtle. And that turtle? "Why," the philosopher says, "it's turtles all the way down!" Camden's city government appears to be laboring under a similarly reptilian illogic. In this most distressed of New Jersey's cities — only recently released from an unprecedented experiment in state receivership — some of the municipal workforce has been spending its time on what can only be described as a full-blown turtle hunt.
Almost as if the city had run out of real problems, its animal control officers have been chasing illicit turtles all over town, according to the Courier-Post. And, as in another fable, team turtle has been the unexpected winner of the race. Acting animal control supervisor Christian McGarry told the paper that he and his two officers have stormed four different locations in search of alleged turtle traders. "Every time they get word we're coming," he said, "they close up shop and move."
All Camden's critter cops have to show for their efforts are a few of the impossibly cute, tablespoon-size creatures, along with their sad little containers, each of which is furnished with a forlorn plastic palm tree and a couple inches of water. (Adventure Aquarium it's not.) The hatchlings are red-eared sliders, an aquatic species that can (but, under these conditions, probably won't) approach a foot in diameter. The officers seized the animals outside a Pathmark. But they had no success interrogating potential witnesses as to the whereabouts of the turtle pushers. (The turtles weren't talking, either.)
The Food and Drug Administration restricted sales of turtles less than 4 inches long in 1975, back when tiny sliders were being sold widely, in an effort to curb infections with salmonella, which they carry. New Jersey law prohibits the sale of any turtle in the interest of protecting threatened species, though possession is legal. Strangely, though, Camden has a tougher ordinance on its books that outlaws all turtle possession. More strangely, it's enforcing it. Over the past five years, McGarry estimates his office has charged "only" 10 people with illegally harboring a turtle.
It must be said that buying hatchling turtles off the street is a terrible idea — mostly for the turtles. The sensitive creatures won't come close to their humanlike potential life spans without careful keeping and feeding. Moreover, they do carry salmonella, which can make people, and especially children, very sick. But this issue probably could be left to the FDA and state wildlife officials for now. As one wise resident told 6ABC, "Camden has more problems than turtles."