Archive: February, 2011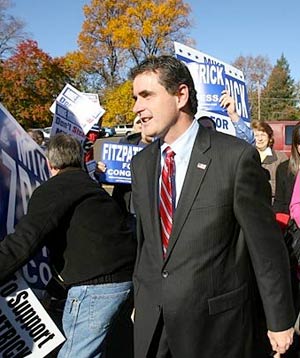 As lawmakers negotiate a temporary budget bill, Congress must reject a House-approved assault on clean air and water standards.
In their effort to cut spending, House Republicans two weeks ago also tried to gut environmental protections. Their bill would block the Environmental Protection Agency from limiting emissions of greenhouse gases from coal-fired power plants and other industrial sources. The plan also would restrict the EPA from reducing Chesapeake Bay pollution.
The EPA's regulations would, by 2013, reduce mercury emissions from cement plants by 92 percent. EPA would also require reductions in other pollutants.
What is it going to take for the Philadelphia Housing Authority's board of commissioners to go away?
The board was either asleep at the switch or hoodwinked as former Executive Director Carl R. Greene spent millions of dollars on outside legal fees and paid hundreds of thousands in tax dollars to settle several sexual harassment cases against him.
The federal Housing and Urban Development department rightly called on the board to resign last week. But so far the board members, led by former Mayor John F. Street, have rebuffed HUD.
Cursing the overpriced flowers on your latest credit-card bill? Not to worry: Our representatives in Harrisburg, for whom no problem is too big or too small, may be ridding us of Valentine's Day by fiat.
Under a resolution sponsored by State Sen. Daylin Leach (D., Montgomery), Feb. 14 would henceforth be known as "National Socks for the Homeless Day." Let's see Hallmark try to monetize that!
Maybe the homeless' lack of socks is not as distressing as their lack of, well, homes. And maybe Leach's new holiday won't take on the "national" scope he apparently expects. But his resolution is just one of hundreds of equally momentous tributes produced by the legislature each year.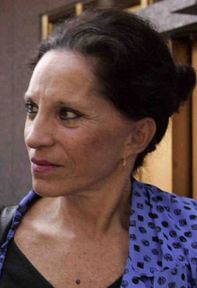 There's an unseemly rush by the city Board of Ethics - with ample prodding from City Council - to get new rules in place that would free city workers from the decades-old ban on political activity.
No matter what the timing, it's a bad idea that risks even more politics in the day-to-day operations of City Hall.
With his passion for ridding the city of its pay-to-play political culture, Mayor Nutter should be in the forefront opposing such a backward step. With no credible opposition to his own reelection, it's even more troubling that the mayor is just going along.
The current assault on public unions — the last healthy sector of the beleaguered labor movement — is by no means guaranteed to succeed. The whole strategy, nurtured for decades by conservative activists and their corporate backers, smacks of serious overreach.

Put simply, it's a radical move to strip unions of their collective-bargaining rights. And most Americans tend to be wary of radicalism.
Wisconsin is the laboratory, the perfect storm for this experiment. It has a double-digit budget deficit, a new Republican governor whose candidacy was heavily bankrolled by antiunion interests, and a new Republican legislature. The Wisconsin Republicans blame the public unions for the red ink, but their true aim, these last few weeks, has been to exploit the red ink for long-term political gain and export their success to Republicans elsewhere.
Washington's chronic overspending problem is becoming a national emergency.

Judging by the budget he submitted to Congress, President Obama is abrogating his responsibility to provide the principled leadership we badly need to solve the problem. Instead, Congress will have to provide the leadership that the president will not. There is no more time to kick this can down the road.
In only the last decade — since 2000 — total federal spending has doubled. Last year's level reached 25 percent of our nation's economy — a post-World War II record and far higher than recent years have averaged. This spending surge has resulted in massive, record-breaking deficits. As recently as 2007, our deficit was only 1.2 percent of our gross domestic product. This year it is more than 10 percent, or $1.6 trillion. Our government is borrowing about 40 cents of every dollar it spends.
More than half the city thinks Mayor Nutter should not be reelected. Yet, with the primary election a little more than two months away, no viable candidate wants to challenge him.

So, what gives?
Obviously, Nutter isn't doing a bang up job if 53 percent of voters in a recent Franklin and Marshall College poll say it's time for a new mayor. But he must be doing something right if everyone is afraid to run against him.