Archive: December, 2009
Americans already know a lot about the new year that began this morning.
They know their soldiers are still fighting two wars — in Iraq and Afghanistan.
They know there will be more America-hating terrorists who will try to blow us up with explosives hidden in their shoes, underwear, or other clothing.
They know the recession still has a grip on this country, and more families are going to lose jobs and homes before it lets go.
They know nonproductive partisan sniping will become even more intense as Congress moves closer to midterm elections.
They know that President Obama will continue to be a lightning rod for criticism — when he deserves it, and when he doesn't.
They know more casinos will open, since politicians would rather have folks gamble their money away than ask them to pay higher taxes for public services.
They know that any incremental improvement in public education won't occur fast enough for the children who will finish school without basic skills.
They know that even with "reform," this new year will get old with millions of Americans still in need of better health care.
What Americans don't know about this new year is how they will respond to each of the aforementioned challenges.
They can accept them as givens, or they can actually put forth the type of effort it will take to generate real change.
That doesn't mean succumbing to the temptation to participate in some lame exercise where people act like teapots venting steam.
If there are going to be more town-hall meetings in 2010, let them be sessions that set aside some time for people to sit down in small groups and talk to, not at, each other.
The animosity that's been on display for several years must end if the nation is ever going to escape the rancor that keeps it hip-deep in mud.
Even the common purpose that one might expect a national tragedy to generate mostly births finger-pointing. That certainly was the case in 2009.
But today it's 2010 — time for a new approach. Here's one from James 1: 19-20: Be quick to listen, slow to speak, and slow to anger.
The more that is disclosed about the alleged airline bomber from Nigeria, the clearer it becomes that the aspiring martyr never should have been allowed to board a commercial jetliner bound for Detroit.
President Obama now says a "systemic failure" occurred among U.S. intelligence and security agencies prior to the incident on Christmas Day.
That's a 180-degree turn in the right direction from his administration's earlier mystifying claim that "the system worked."
But recognizing failure, however grudgingly, is easier than correcting it. Questions are multiplying about how the suspect, Umar Farouk Abdulmutallab, was able to evade extra scrutiny for months before he nearly brought down a commercial airliner.
One of the most basic security lapses involves the man's U.S. visa, which was issued to him in June 2008. That document allowed him to travel to the United States for two years.
Abdulmutallab's father walked into a U.S. embassy in Nigeria on Nov. 19 to ask for help in finding his son. He told officials that his son had disappeared in Yemen, a known terrorist hot spot. He also said the young man had cut off all ties to his family, and that he had become radicalized in Islam.
The next day, this information was shared with officials at the Department of Homeland Security, the FBI, and the State Department. The National Counterterrorism Center put Abdulmutallab's name on a terrorist watch list, but officials didn't believe the information merited putting him on a "no fly" list or a list that called for heightened screening at airports.
Those decisions were questionable, but even worse, nobody at the State Department thought it important to point out that Abdulmutallab already possessed a U.S. visa. The State Department had the authority to revoke his visa or put a hold on it. Instead, officials there apparently decided just to wait until his visa came up for renewal next summer to give him a thorough review.
U.S. officials also should have been aware that Britain had denied Abdulmutallab a visa in May and had placed him on a watch list. It's not clear yet whether British authorities failed to share that information, or whether U.S. officials ignored it. Either way, communication channels need to be improved.
The issue of airport security technology also needs to be reviewed. Costly screening machines, such as so-called "body imagers," can detect nonmetallic objects on a person's body, including the powder PETN explosive that Abdulmutallab was carrying.
The federal Transportation Security Administration now has 10 such screening systems in development. There needs to be an independent assessment of which machines are the most effective, and how and where they would be best deployed. Five years ago, the 9/11 Commission urged the TSA to make this issue a priority.
U.S. security officials protest they didn't have enough solid information on Abdulmutallab prior to Christmas Day. But they had been alerted. There won't always be warnings about terrorist attacks. When authorities do receive a heads-up, it's all the more imperative that they pursue the information — and do it quickly.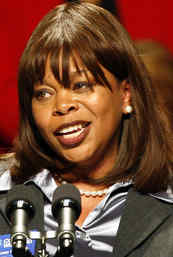 An audit that shows Camden's faulty water system is plagued by leaks, overflows, and mismanagement that has cost taxpayers millions of dollars raises new questions about state oversight of that city.
The water supply is in such dire straits that it compares to water systems commonly found in developing nations, according to a recent state audit. Besides losing 45 percent of the water to leakage, overflow, meter inaccuracies, and billing errors, the audit found that the private company that operates the system failed to protect water from contamination.
Camden has been under state authority since 2002. Where were state officials, including the state-appointed chief executive officer, who manages the city, when public funds were running down the drain and unsuspecting residents were potentially put at risk?
Like the brown water often seen running from Camden faucets, dollars flowed unchecked, and frequently unauthorized, to United Water Co. Besides shoddy paperwork, there were billing errors and meter inaccuracies.
Adding insult to injury, much of the city's water supply is neither used nor billed, a missed revenue opportunity that the cash-strapped city can ill afford.
While the state once again was asleep at the wheel in governing Camden's purse strings, there is plenty of blame to go around. City officials failed to enforce the lucrative contract with United Water, allowing the politically connected company to cost the city $1.7 million in annual losses.
As a result of the audit, the city is now seeking to recoup $29 million in refunds from United Water. Consumers who were stuck paying dramatically higher water bills should also get refunds.
Camden residents have long complained about the city's poor water quality, and the audit by the New Jersey Office of the State Comptroller suggests that they have legitimate concerns that must be addressed.
United Water disputes the audit findings and claims it has made significant system improvements. But it could not provide documentation that proved it had actually completed mandated inspections.
The water company also failed to maintain vents that prevent insects and small animals from entering the water supply. Yet it continues to insist that the health and safety of Camden residents were never at risk.
The state comptroller wasn't convinced of that, and maintains that mismanagement is prevalent. It's time to take a closer look at the company's 20-year contract to see if the city can explore other options that would make the system safer and more efficient.
Criticism of the U.S. general in Iraq who wants to punish soldiers who get or get someone pregnant led him to retreat. But the topic of co-ed military operations should command attention — and the discussion should include sexual assaults.
Maj. Gen. Anthony A. Cucolo 3d issued a general order in November that prohibited soldiers under his command from becoming pregnant or impregnating another soldier. "I believe there should be professional consequences for making a choice like that," he said, explaining that pregnant soldiers must be reassigned, which reduces his combat strength.
"I consider the male soldier as responsible for taking a soldier out of the fight," said Cucolo. But critics still accused him of being insensitive to women, perhaps even pushing some toward abortion.
Gen. Raymond Odierno, commanding general in Iraq, has since issued a superseding general order that does not list pregnancy as a punishable offense. But Cucolo had already taken action against seven soldiers, four women and three men. The male soldier who avoided punishment wasn't identified by the female soldier who became pregnant.
The punishments mostly consisted of letters of reprimand. Cucolo backed off earlier comments that suggested offenders of his rule should be court-martialed.
The general's hamhanded effort to attack fraternization in a war zone has become grist for comedians. But the seriousness of the topic goes beyond pregnancy to the rapes and other sexual assaults that also have become more prevalent with today's male and female soldiers working and living in closer proximity.
The Defense Department reported an 8 percent increase in reported sexual assualts for fiscal 2008, but it also acknowledged that probably less than 10 percent of the attacks that occur are actually reported. So, multiply the 2,908 reported cases by 10 to get a truer picture.
To get more victims to come forward, the Pentagon created a "restricted reporting" option that allows them to remain anonymous. There were 753 restricted reports last year, a 7 percent increase. The hope is that the anonymous will one day come forward to have their cases adjudicated, but last year only 15 percent did that.
Still, the number of cases going to courts martial did increase last year to 38 percent of the 832 investigated cases that were brought before commanders. That compares to 30 percent of 600 investigated cases in fiscal 2007. The difference between the number of allegations and court cases shows that the military has the same difficulty as civilian authorities with sexual assault charges, especially when it's a case of "he said, she said."
An increase in reported sexual assaults among U.S. troops in Iraq, to 143 from 112 the year before, is cause for alarm. A soldier who can't trust the man beside him makes a poor soldier. It is important for commanders to make it clear that combat is no excuse for criminal behavior.
The American military isn't going to go backwards. We can expect women to take on more roles that place them side-by-side with men. They can do the job, but their commanders must make sure they are treated with the respect that engenders the confidence that all soldiers must have.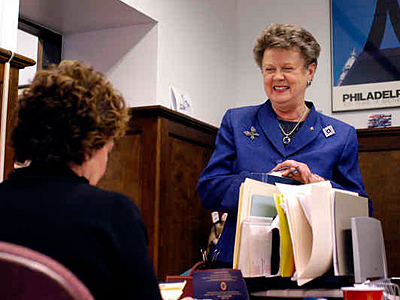 Faced with the stew of problems that prevents the Philadelphia criminal justice system from dispensing justice with any regularity, some senior officials might be tempted to throw up their hands in frustration.
Fortunately, President Judge Pamela Pryor Dembe of Common Pleas Court has decided that she has to start somewhere. But her medicine is hardly a cure. More action will be needed.
Dembe has alerted the 300 lawyers who handle court-appointed defense work for low-income clients that her office will begin tracking how quickly they dispose of cases. The Inquirer recently documented instances of defense counsel who manipulate the system to delay trials in the hope that prosecutors' cases will fall apart.
These delays contribute to the city courts' subpar rate of clearing felony cases. With a clearance rate of 70 percent in a year, Philadelphia ranks next to last among large urban counties. Of greater concern, The Inquirer analysis of 31,000 criminal court cases over a three-year period found that defendants beat all charges in most violent-crime cases, making for a more dangerous city.
Dembe's directive went out to a small slice of the defense bar — those who represent clients at city expense. It has no impact on the many attorneys who handle privately paid defense work.
Even among court-appointed counsel, there's good reason to believe it's in their interest to move cases quickly since they are paid below-market rates only when a case is completed.
Dembe's initiative, though, send a message to the defense bar as a whole. By tugging on this strand of the problems in the city's justice system, she also shines a light on other causes for derailed prosecutions.
Of particular concern to her should be her own court's rules that limit prosecutors to three attempts to put a witness on the stand. After "three strikes," a case can be dismissed. In a city where witness intimidation is common, that rule can tilt the scales of justice in favor of perps who dare anyone to testify against them.
That's an issue that Dembe didn't address. But her notice to defense lawyers signals to the legal community and everyday Philadelphians that court officials are troubled by what they see.
Dembe's next step should be to work with incoming District Attorney Seth Williams and others who play a significant role with the courts to devise and implement the reforms that Philadelphia's abysmal criminal justice system desperately needs.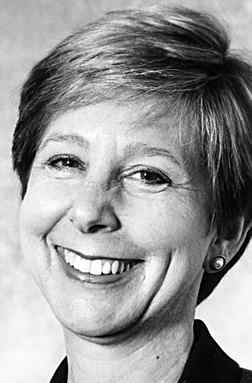 Peggy Amsterdam wasn't the first Philadelphia cultural leader to contend that the arts — in addition to nourishing the human spirit — are key to the region's economic vitality.
But, more than anyone in recent memory, Amsterdam directed the spade work that established what's known in military circles as facts on the ground.
With her death on Saturday from cancer at age 60, the challenge for cultural and civic leaders who follow Amsterdam is to marshal those facts to achieve the long-sought dedicated source of public funding for the arts.
As head of the Greater Philadelphia Cultural Alliance, Amsterdam directed research that more than made the case for this initiative already in place in the Pittsburgh area, Denver, and elsewhere. Foundation-supported studies have documented that the arts more than pay for themselves in both a return on tax dollars and in economic activity.
Armed with compelling data that $5 was the return on every $1 invested by local governments in arts groups, Amsterdam's group also sounded a warning on the fragile financial status of hundreds of treasured arts organizations. With the ailing economy, the clock is ticking even faster on those groups' survival.
With Amsterdam gone, her enthusiasm for the challenge, and her nationally recognized strategic smarts, will be much missed. But while the government support that's critical to arts groups' survival eluded Amsterdam in life, its ultimate realization would be a wonderful and fitting legacy for this arts leader.
She certainly left in place the starting blocks for making greater strides on arts support. The most tangible is the city's resuscitated arts office. In large part as a result of Amsterdam's advocacy, then-mayoral candidate Michael Nutter campaigned upon and — once elected — delivered on his pledge to restore the office, along with baseline funding that could serve as a regional model.
Amsterdam also bequeathed to the region's arts leaders the can-do spirit that defeated a threatened state sales tax on arts tickets. Seeing how the grassroots uprising led by GPCA forced elected leaders to take notice, there's renewed hope today in the pursuit of dedicated public arts support.
Homeland Security Secretary Janet Napolitano understandably backtracked yesterday from her ridiculous comment that "the system worked" when a man nearly detonated a bomb aboard a U.S. commercial airliner.
The system did fail on Christmas Day, and Napolitano is now acknowledging that "no one is happy or satisfied with that." There are many questions that she and other U.S. national security officials must answer.
First of all, why can't security measures keep makeshift bombs off airliners, more than eight years after the 9/11 attacks? And why was Umar Farouk Abdulmutallab of Nigeria able to board the Amsterdam-to-Detroit flight with hidden explosives even though he was on a terrorist watch list?
The attempted mass murder was foiled because the high-explosive powder in the man's underpants didn't detonate. Instead it created a small fire, which burned the suspect. Other passengers helped extinguish the blaze and subdue the man until Northwest Flight 253 was able to land safely with the rest of the passengers and crew unharmed.
President Obama has ordered a review of government procedures for screening passengers and for tracking people suspected of links to terrorist organizations.
But the explosive purportedly used in this latest incident, PETN, is well known to security officials. It was also used by the so-called "shoe bomber," Richard Reid, when he tried to blow up an airliner in December 2001. Expensive, high-tech screening machines can detect the powder.
Rather than require all air travelers to jump through more security hoops, officials should examine gaps in their procedures for tracking people on watch lists.
Abdulmutallab's name was in a database of about 550,000 people who are considered potential terrorism suspects. Being on this list doesn't prohibit a person from flying; it doesn't even trigger mandatory additional airport screening.
He was on this list because his father alerted U.S. officials that Abdulmutallab had increasingly extremist religious views. That claim alone wasn't considered enough to target Abdulmutallab for extra scrutiny. But the father's statement wasn't the only information available to U.S. authorities. They also knew, or should have known, that the man was denied a visa in Great Britain in May. Officials there believed his stated reason for seeking to enter the country was bogus.
Further, he purchased the round-trip plane ticket from Lagos, Nigeria to Detroit with $2,831 in cash. That's another red flag. And when he actually boarded the airline for this transatlantic voyage, he brought with him only a small carry-on bag — no checked luggage.
Adding up those factors should have qualified Abdulmutallab at least for heightened screening at airports overseas. The failure to do so suggests that various U.S. government security agencies, airlines, and U.S. allies still aren't communicating with each other as well as they should.
Better communication was a main recommendation of the 9/11 Commission, in a report now five years old. It shouldn't be ignored.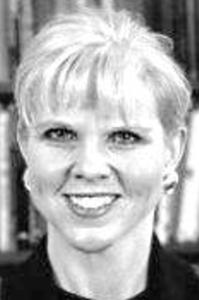 As if 25 indictments at the state Capitol weren't enough, now comes word that the Senate's third-ranking Republican also is under a grand jury investigation.
State Sen. Jane Clare Orie (R., Allegheny) is being scrutinized in a county grand jury investigation apparently unrelated to the wide-ranging corruption probe of Attorney General Tom Corbett, her attorney told Pittsburgh's Post-Gazette newspaper.
Detectives seized computers from Orie's district office, seeking evidence of alleged use of state resources for political campaign activities. Orie's sister, Joan Orie Melvin, won election in November to the state Supreme Court.