Archive: January, 2010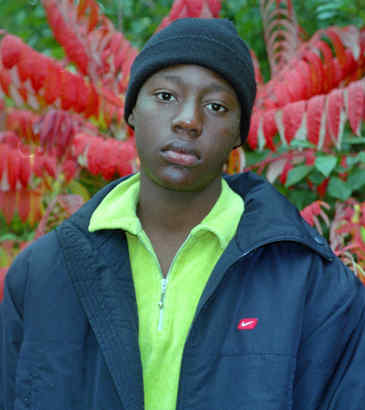 Michael Winston Hicks of Clifton, N.J., may well pose a threat, but it's mainly to unsecured ice cream and clean floors.
That's because Michael is an 8-year-old boy — a fact that has done nothing to dissuade airport security from giving him a hard time whenever he travels. As such, one can only hope he also poses a threat to the transportation security system as we know it.
Michael is known as "Mikey" to his loved ones, as well as many strangers as of a couple weeks ago. That was when his mother told the New York Times that his comings and goings have attracted special scrutiny for years. Mikey's image has since appeared far and wide, often looking distinctly unthreatening in eyeglasses and a bike helmet or Cub Scout uniform.
Najlah Hicks went public after her son endured two thorough friskings during a family trip to the Bahamas. But the tyke's first pat-down was way back when he was 2 (which, everyone knows, is when the trouble usually starts). And Mikey's family first learned he was "on the list" when he was a baby.
The upshot is that our security system, which let slip the underwear bomber, has been hassling passengers who aren't old enough to wear underwear.
Mikey is the flip side of Umar Farouk Abdulmutallab's flaming Fruit of the Looms. He's an example of the mindless security theater the government has been wasting time on, rather than flagging the likes of a radical who was reported by his own father, paid cash for a one-way ticket, and saw no need for luggage.
And Mikey is only one example. His story prompted many more to write the Times with tales of absurd security targets — other children, flight attendants, military men with top-secret clearance.
A lot of them seemed to have the same problem as Mikey, whose name likely resembles that of someone on a government "selectee" list — a step down from the "no-fly" list — which triggers extraordinary security measures.
That Michael Hicks is a fairly common name won't escape the notice of anyone who doesn't work for the Transportation Security Administration. Not to worry: The agency says it's working on a new watch list with more data, including date of birth. This handy information would presumably indicate whether a person of interest is old enough to ride roller coasters.
So, eight years after 9/11, federal officials are developing an identification system that would be about half as meticulous as the DMV's. Mikey himself summed it up nicely for a local paper: "I think whoever runs this is pretty weird."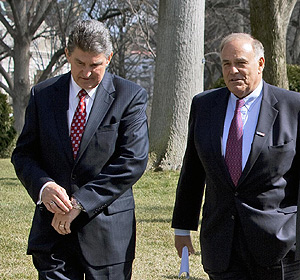 As of this week, several hundred thousand elderly poor and disabled Pennsylvanians will be nickel-and-dimed to help balance the state's $28 billion budget.
That's wrong, and all the more unconscionable given a state budget that benefited fat cats while resorting to an expansion of casino gambling to raise revenue.
In reaching their months-late budget deal in October, Harrisburg lawmakers and Gov. Rendell necessarily nipped and tucked state spending in hundreds of other ways.
That's not a bad thing. But the process went off the rails when it came to a decision to cut the state's modest monthly supplement provided to nearly 350,000 poor and disabled receiving federal Supplemental Security Income (SSI) checks.
The aggregate savings from the cuts of $9.4 million this year and $22.9 million next year represent a pittance in overall state spending. But the monthly reductions of $5 to $10 will come from SSI recipients already trying to live on only $700 — more than 20 percent below the poverty level.
To some of the disabled — including nearly 130,000 people in Philadelphia and four surrounding counties — the SSI reductions could represent the cost of a prescription co-pay, or a transit fare to the doctor's or grocery store. But it's as much the harsh message the state is sending with these cuts that's so objectionable.
Remember how lawmakers and Rendell spared natural gas drillers from paying a new extraction tax? That levy is being collected in many of the other states where the Marcellus Shale is being tapped.
How about the decision to saddle the state with another expansion of casino gambling to raise $200 million a year? Those state winnings represent a hidden tax on many people who can least afford it.
With such skewed priorities in place, the SSI cuts appear cruel and unnecessary. Although the cutbacks are set to start today, they should be rescinded as soon as possible.
Wouldn't you just know, the SSI reductions only came to light recently. But now that the secret is out, there's an understandable clamor growing from advocates and some lawmakers to remedy this insult to the elderly poor and disabled.
You can either talk about a problem, or do something about it. Philadelphia is fortunate to have institutions of higher education in this city that know talk is cheap.
Drexel University is the latest to do more than pay lip service to a problem with its announcement last week of a program creating 250 full-tuition scholarships for city high school graduates over the next five years.
Fifty "Liberty Scholars" will be named each year, and their scholarships will be renewable over their college careers if they maintain a 2.75 grade-point average. Tuition and fees average about $36,000 a year at Drexel. That means this initiative will cost the university about $28 million through 2014-15. That's an investment in the city's future.
What a great response to Mayor Nutter's call to double the number of city students who graduate from college. The last census said only 18 percent of city residents had college degrees. Nutter has been enlisting area college presidents to help him change that.
The University of Pennsylvania for many years has awarded full-tuition "mayor's scholarships" to city students. Temple, St. Joseph's, and La Salle also have programs to help city students get an education on their campuses.
These efforts can impact the city greatly. College graduates earn more, buy more, and pay more taxes, all of which helps the city improve its fiscal station.
President Obama was right to emphasize job creation in his State of the Union address. But he needs to make sure that funds already appropriated for that purpose are spent.

Last winter's economic recovery act, which cost $787 billion, hasn't met public expectations for putting people back to work because the pace of doling out the money has been too slow.

For example, the federal government has awarded more than $4.5 billion in stimulus funds so far in Pennsylvania, but less than a tenth of that has reached the recipients to date. About $3.8 billion has been awarded in New Jersey, but less than $1 billion of that has actually been spent.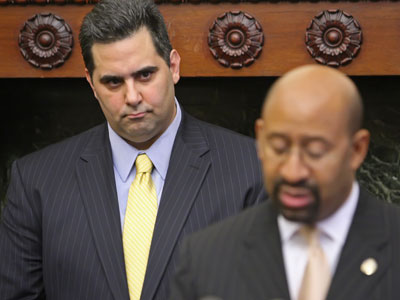 Citing faulty data, the head of the city Board of Revision of Taxes has frozen assessments on most properties in Philadelphia for up to two years.

Interim BRT executive director Richard Negrin has been on the job only for little more than a month, but he did the right thing. Mayor Nutter agreed with him.

It tells you what a mess the city's property tax system must be for Negrin to take such a drastic step. It confirms the compelling findings in The Inquirer series last year that detailed how the BRT is corrupt and broken.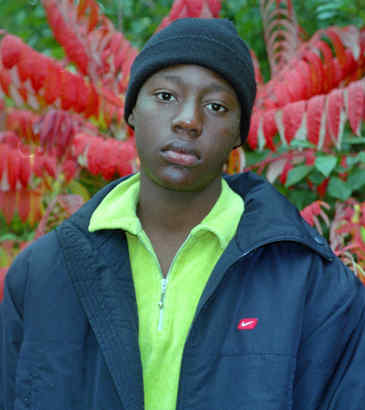 The Obama administration made critical mistakes in its initial questioning of underwear bomber Umar Farouk Abdulmutallab that this nation can ill afford to repeat.

The administration can't claim the system worked in the case of Abdulmutallab, because there is no system. There's no defined procedure for dealing with terrorist suspects like him. Interrogators still aren't sure how to treat a terrorist suspect once in custody — as a criminal defendant or an enemy combatant.

Abdulmutallab is the 23-year-old son of a wealthy Nigerian banker who burned his crotch when he unsuccessfully tried to set off an explosive on Christmas Day while aboard a Detroit-bound Northwest jetliner.

In a city that loves a parade but has serious fiscal problems, figuring out how to pay for annual celebrations and ethnic festivals hasn't been easy.

Fortunately, Mayor Nutter and City Council made progress this week. They needed to find a way for the parades to march on without costing taxpayers thousands of dollars or risking the cancellation of traditional events.

The annual Dad Vail Regatta nearly left the Schuylkill for Rumson, N.J., and last year's Columbus Day parade was called off, underscoring the need for a better system and uniform policies.

"If you really want to hear about it, the first thing you'll probably want to know is where I was born and what my lousy childhood was like, and how my parents were occupied and all before they had me, and all that David Copperfield kind of crap, but I don't feel like going into it, if you want to know the truth."

More high-school teens in the last half-century may have read that opening line from J.D. Salinger's The Catcher in the Rye than just about any other book.

The reclusive Salinger died Thursday at age 91. But his classic novel — exploring teen angst and rebellion as narrated by its main character, Holden Caulfield — lives on.

In reality, Salinger has been gone from public view for decades. The fame that followed Salinger after Catcher was published in 1951 prompted him to move from Manhattan to Cornish, N.H., where he zealously guarded his privacy.